Tips for a mindful Christmas
Penned on the 22nd November 2022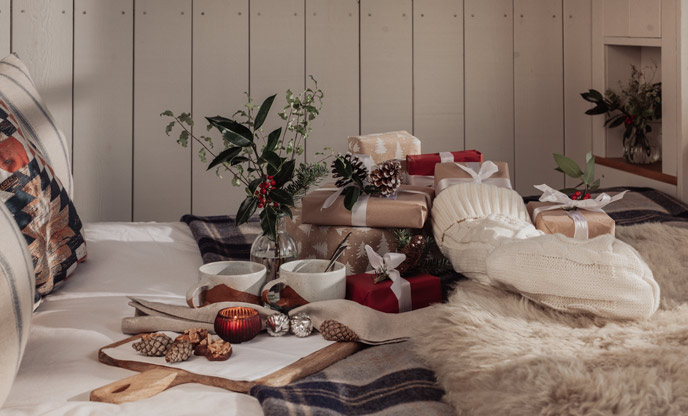 The act of 'mindfulness' is about being aware of the present moment; noticing what's happening in our external and internal worlds and allowing everything to be as it is, focusing on slowing down and embracing the magic around us. It can be practiced in many ways, from meditation, and walking in nature, to when we are spending time with loved ones. And Christmas is the perfect opportunity for exactly that: to enjoy the essence of being together and enjoying the simple things that the festive season allows us to celebrate.
Being conscious and purposeful about how you shop, eat, decorate the house and spend time with your friends and family at this time of year, only adds to the unique experience that Christmas gives us. And, of course, making an effort to be environmentally friendly will make you feel good whilst positively impacting the planet too (you can find lots of ideas for a more eco-friendly Christmas here).
So this year why not slow down, be present, make more conscious choices and have yourself a merry and mindful Christmas? Here are some of our tips for doing just that.
Go for a walk outside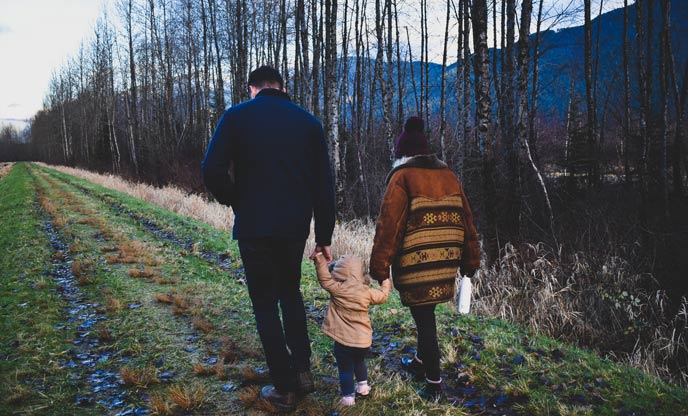 In the winter months when the storms are brewing and the skies are more atmospheric, it's especially lovely to curl up under a blanket and hunker down with our favourite films, but it's wonderful to balance it with time outside, getting out in the fresh air for a walk and being amongst the beauty of nature. Just a couple of hours spent walking in woodland, along the coast or in a park does wonders, whether it's a solo adventure or with friends and family (perfect for stretching after a festive feast) You'll return feeling rejuvenated and ready for a hot chocolate and games around the wood burner.
Eat mindfully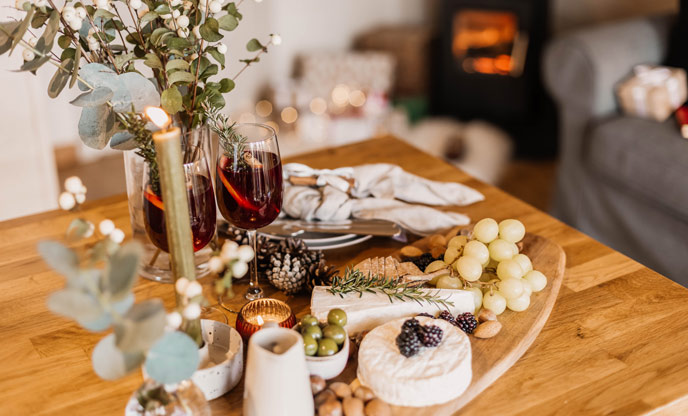 This time of year is undoubtedly celebrated for treating ourselves to tasty food and drink - it wouldn't be Christmas without it, right? Making a conscious effort to appreciate seasonal produce, savour flavours and build celebrations around carefully sourced ingredients can help us to feel even more joy and gratitude when feasting! Downtime with loved ones in the run-up to Christmas is a lovely time to visit markets together and rustle up enticing dishes together in the kitchen.
Visiting local butchers, greengrocers and delis are also treasure troves for high-quality goods and utterly delicious finds, not only helping support your local economy, but making a good choice for the planet too. Alternatively, you could order a seasonal Christmas veg or meat box from a farm shop near you.
Go foraging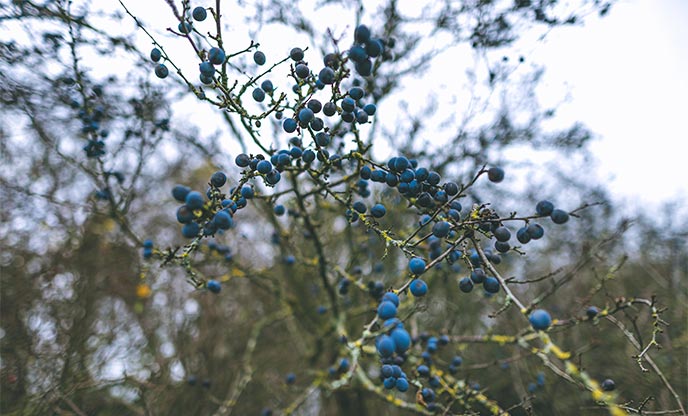 Mother Nature is rife with festive gems at this time of year, for both eating and for making beautiful natural decorations.
Taking time to fully absorb yourself in a creative activity is a great way to feel calm and happy, so why not go outside and look for holly, mistletoe and twigs to craft your own Christmas wreath for your front door? Add some cinnamon sticks and a slice of dried orange to make it smell divine.
When it comes to edibles in November and December, discover bullace, a wild variety of plum that makes a delicious jam, or sweet chestnuts for roasting on an open fire. Get inspired by our Foraging Guide here.
Have a digital detox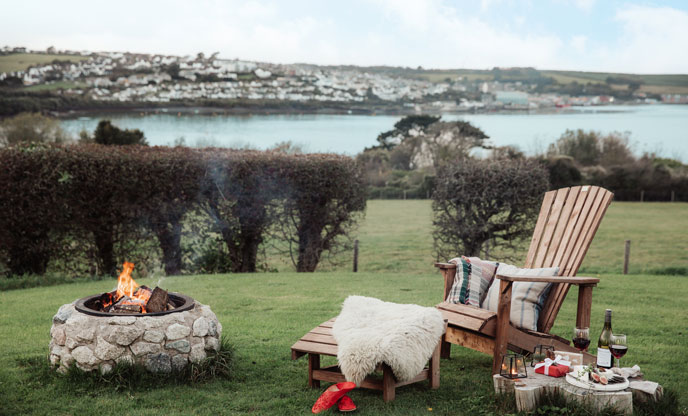 Whether enjoying days over Christmas in your own company or with family and friends, taking time away from the distractions of devices is a great technique to feel more present and enjoy the company of those around you. You're more likely to feel connected and create special memories.
Opt for an off-grid hideaway without wifi this Christmas and New Year to have an even more immersive digital detox, where you can truly focus on your surroundings and time out. Rise early with the sun, become absorbed by a book, and simply settle down with a pack of cards and a glass of something mulled - check out our favourite things to take glamping, to make your stay unforgettable.
Shop with small local businesses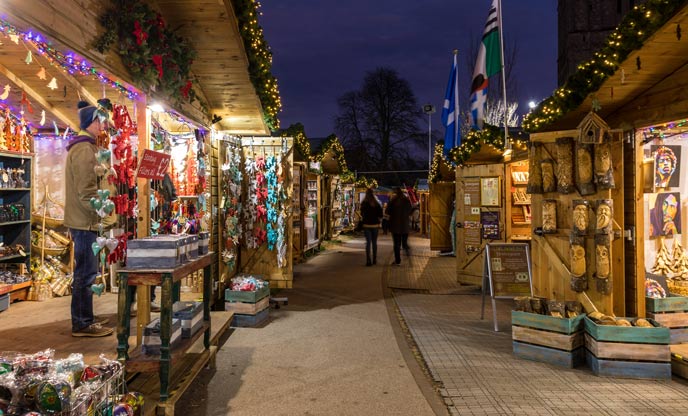 There are so many unique gifts from local makers and independent boutiques out there, to make your Christmas gift-giving both more thoughtful and a special experience. Visit local Christmas markets where you'll find lots of small business goodies in one place, along with a festive atmosphere and mulled wine to sip while you shop.
Take a look at our Christmas Gift Guide and get inspired to shop small this year! The guide features a range of wonderful independent creatives across the UK!
Find some quiet time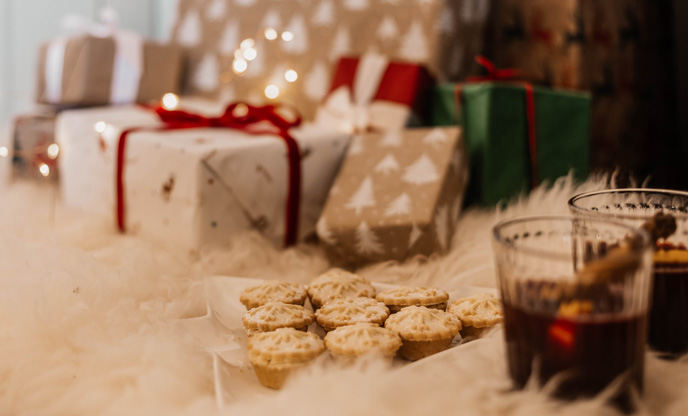 As well as the excitement of social events and busying with preparations, it's beneficial to take quiet time to rest. Whether it's a spot of morning yoga, a hot bubble bath, or a cup of herbal tea and watching wildlife, make sure you carve out some time to recharge yourself over the festive period.
Also, if you're feeling like things are getting too busy, remember that you can save your energy by being selective about the events you attend or the responsibilities that you agree to. Only saying yes to things that feel truly meaningful to you will mean you'll be far less likely to feel Christmassed-out by the time the 25th comes.
Try journalling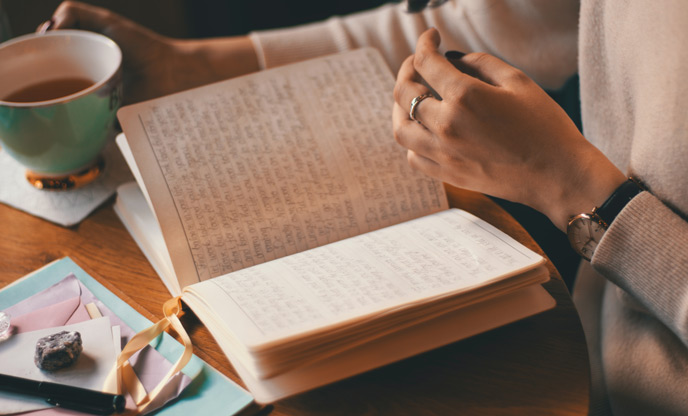 Journalling is a wonderful way to slow down, be mindful and appreciate what you have, so why not make time for it over the Christmas season?
You could use your journal to help you get organised, plan festive activities and make food and gift lists. You could make a scrapbook-style journal to record your happy memories and look back on them in future Christmasses to come. You could note what you're grateful for and notice how that makes you feel, or when you need to, simply write down your feelings on a blank page to help collect your thoughts.
Bake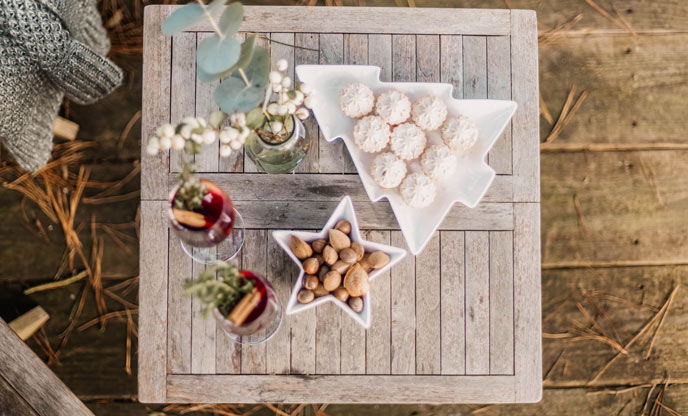 Christmas cookies and gingerbread men are certain to bring some festive cheer to your household and the process of baking can also be meditative and therapeutic. You can make it even more mindful by noticing your breathing as you chop, whisk and mix. Taking your time on detailed decoration with colourful icing and sugar sprinkles will help you to focus on nothing but the task at hand, and you're sure to switch off from the bustle beyond the doors. Take a look at this Gingerbread Chocolate Tart recipe by Jane's Patisserie for some seasonal baking inspiration.
Let go of perfection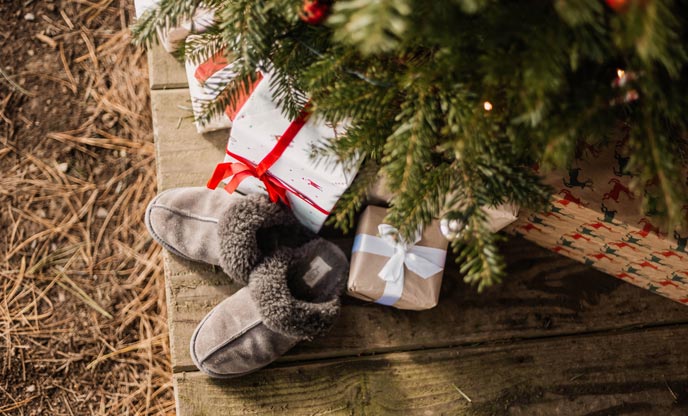 When you think of Christmas morning as a child, what is it that you remember the most? Is it the neat, colour-coordinated wrapping paper and gift tags? Is it the perfectly cooked turkey? Is it the exquisitely-decorated dinner table? The chances are it's the feeling of excitement as you wake early in the morning, and being together with your family watching Christmas films or pulling crackers around the table.
Remember that Christmas doesn't have to be perfect to be magical. Channel your inner child this season and let go of some of the finer details and unnecessary expectations. You might just find it eases some of the pressure and allows you to have a wonderfully calm Christmas to remember.
Reconnect with nature

For the ultimate mindful Christmas, you could enjoy a peaceful escape to nature in a beautiful wooden cabin, a cosy family-sized shepherd's hut or even a charming houseboat. In contrast to the busyness we often experience at this time of year, you'd wake to the sound of birdsong and you could savour crisp winter walks in the countryside or revitalising dips at the coast. During your stay you could try many of the tips above too, from foraging, making a Christmas wreath, baking or journalling.
Take a look at our Christmas and New Year's Eve glamping escapes for more inspiration.