A quick delve into our roots and culture
Our Values
1. Celebrating the unique
The creativity and individuality behind each hideaways is what makes staying with us such a magical experience. From glamping in the countryside to staying on a luxurious houseboat nestled in its own private quay, we search high and low for the most unique and bespoke structures, while never compromising on luxury.
2. Working with Mother Nature
We appreciate everything nature gives and want to ensure that we are always giving back. We are passionate about the individual charm that each season holds, and we encourage you to escape to nature, at all times of year.
3. Offering the highest standard
We have extremely high standards as we want you to have an unbeatable experience while staying in one of our hideaways. Whether that be a glamping safari tent or a cliff top cabin, subtle luxury is what we love. We want you to feel truly immersed in nature's paradise, while also enjoying a little bit of indulgence.
Take a look at our collection of heavenly hideaways .
Unique Hideaways is Classic Cottages' wilder sister
If you think of Classic Cottages as the dependable, affable 40yr old holiday cottage specialist, Unique Hideaways is the wild one who always wanted to be outdoors, exploring new places and embracing nature through all the seasons. But the two are from the same family with the same values - to make your time away as wonderful as it can be. Our mantra: every detail matters.
Meet the team
Linda Sullivan - Commercial Manager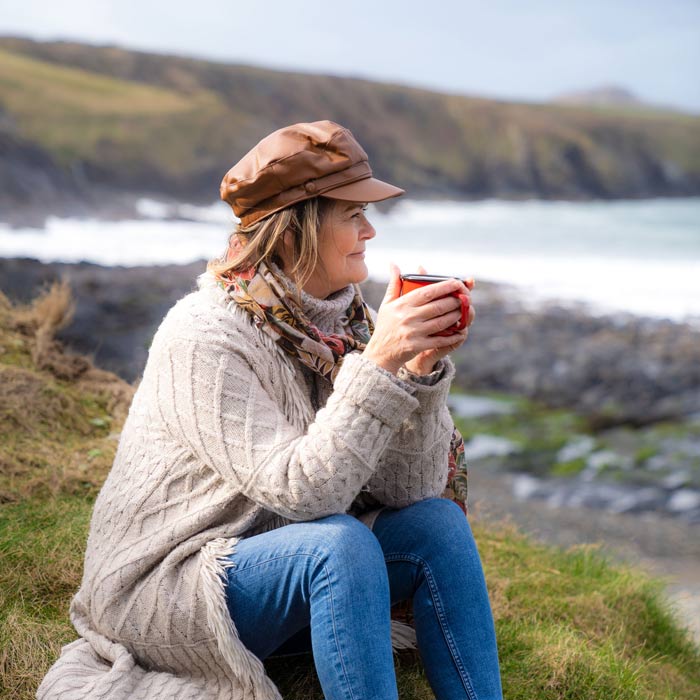 'I joined the team in 2020, having worked in the travel industry for over 30 years. Since 2011 I've been closely involved with the glamping & unique accommodation sector. Travelling far and wide in search for unique holiday accommodation, whether on the edge of a cliff in far north Cornwall or the crest of a hillside in heavenly Wales. I've personally watched the glamping and unique accommodation sector evolve over the past 10 years from tipis in a field to high end bespoke structures. What makes this industry special, there's something for everyone whatever your budget, we are equipped to help you every step of the way.
Please call me for advice if you're a farmer looking to diversify or you'd like ideas of how to create something special in a quiet corner of your land. I can help and point you in the right direction for planning, recommend suppliers of unique accommodation, and put you in touch with local builders for that bespoke design. Getting the pricing right is essential. With many years experience, I know what a property is worth and how much a customer will pay for that unique break away. We can offer creative styling ideas, putting together mood boards to help you choose the right look and luxury experience for discerning guests. Whatever your questions may be, I'm here to help just pick up the phone.'
You can reach Linda directly on 07866 932 519 or by email: linda.sullivan@uniquehideaways.com