The best ways to see Cornwall's wildlife
Penned on the 14th July 2022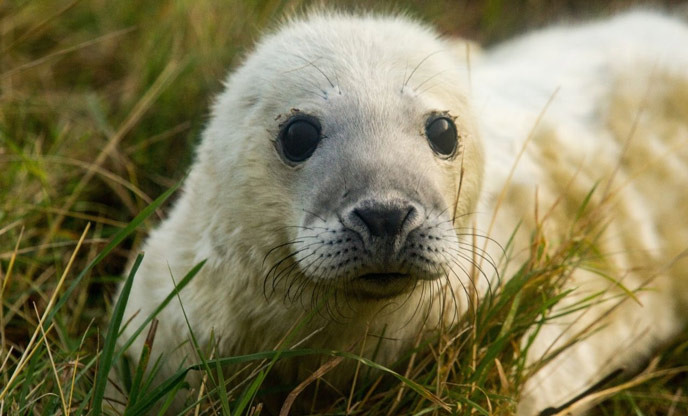 With mile upon mile of rugged coastline, unspoilt woodland, meandering creeks and clifftop meadows, it's no surprise that Cornwall is home to a diverse array of wildlife. The southwest county is especially renowned for its rich marine life and is one of the best places in the UK to spot dolphins, basking sharks, grey seals, seabirds and even humpback whales. Inland there's plenty to discover too, from wild ponies to (the recently reintroduced) beavers.
Nature-lovers are spoilt for choice when it comes to wildlife spotting in Cornwall, so we've put together a list of some of the best ways to encounter all manner of species in their natural habitats. Just make sure you're mindful of disturbance and, though it goes without saying, leave nothing but footprints.
Walk the southwest coast path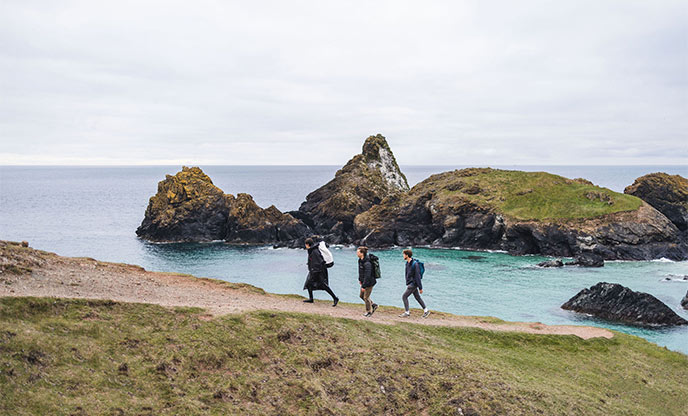 Tie in a walk on the southwest coast path with some wildlife spotting by simply setting off with a pair of binoculars! You can look out to sea from pretty much anywhere along the county's 330 mile stretch of coastline and marvel at the abundance of marine birds and grey seals. If you're lucky you might spot the fins of dolphins, basking sharks or minke whales. We recommend stopping for a picnic on a clifftop with a wide viewpoint - you're more likely to see them if you stay still and scan the ocean with your binoculars for a while. Along the path look up for kestrels, buzzards, peregrine falcons and the infamous Cornish chough. You'll probably hear the chough before you see it. It's identifiable from its unusual 'chee-ow!' call, as well as its vivid red beak and feet against black feathers. The birds became extinct in 1947 but in 2001 made an amazing return. They're gradually increasing in numbers and spreading across Cornwall but some of the best places to see them are on the Lizard peninsula and in the far west around Land's End.
Go on a boat trip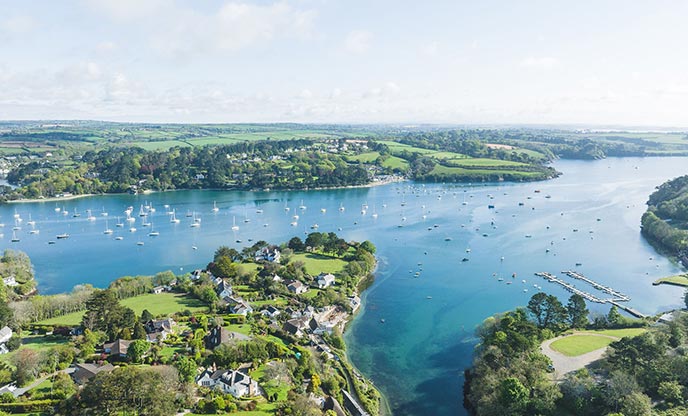 Wherever you are in Cornwall, you won't be too far from a harbour where wildlife boat trips will be running. With such diversity and abundance of marine life on this coast, no two trips are ever the same - but you could be fortunate enough to spot a pod of common or bottlenose dolphins, harbour porpoise, basking sharks, sunfish, minke whales, puffins and more. If you're really lucky larger whales like humpbacks and fin whales could make an appearance too (although these are much less frequent). There are all sorts of trips to choose from, from one hour cruises to all day rib tours. Some of our favourites are AK Wildlife Cruises, where you'll venture into Falmouth's natural harbour (the third deepest in the world), Cormorant Cruising who set off from the picturesque fishing village of Mousehole and, for something a little faster-paced, the high-speed rib tours at Padstow Sealife Safaris.
Dive or snorkel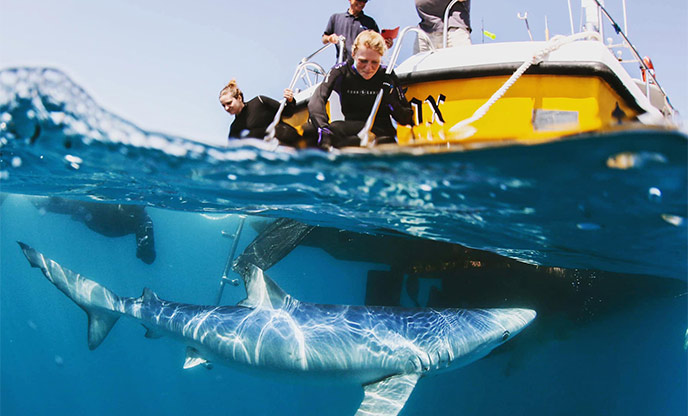 If you'd rather be in the water than on it, there's little better way to get up close with Cornwall's marine creatures than with diving or snorkelling. Dive Newquay offers a range of trips, tours and courses for all levels of experience, from guided shore dives to longer scuba diving boat charters. There are over 200 wrecks to explore within a 10 mile radius of Newquay, all of which are home to rich ecosystems of sealife. You could see conger eels, crabs, cuckoo wrasse, lobster, octopuses and all sorts of colourful anemone species in this otherworldly environment. And if you don't fancy the full diving experience, a simple snorkel and mask will still give you an incredible glimpse into the world beneath the surface. On a clear water day you could swim (safely) from the beach yourself and look out for the surprisingly rich variety of life that's near the shore. Or you could join a guided tour - Blue Shark Snorkel will take you 10-20 miles offshore to swim with (you guessed it) blue sharks, on a one-of-a-kind day trip from Penzance.
Visit Mutton Cove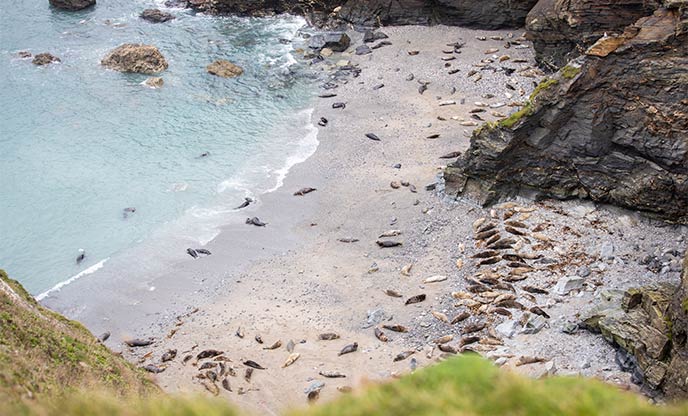 An area of Cornwall that's particularly magical for wildlife spotting is Mutton Cove at Godrevy Point. Cornwall is home to the majority of the world's grey seal population - and a large colony of them reside here. When the tide is low enough, almost all year round you can look down from the cliffs to see them hauled out on the beach below. Their numbers increase throughout autumn and early winter when there will be lots of fluffy pups to see too - take binoculars if you can! There's no access for people to go down to the beach so it's a nice safe spot for the seals to rest. But they can still be disturbed by noises up on the cliffs so it's very important to move slowly and quietly. Whisper if you need to talk and don't approach with a dog that might bark. Disturbances can cause distress in the seals and even stampedes to the sea, where they'll often harm themselves. The National Trust have put together a helpful guide for watching seals responsibly, so it's a good idea to familiarise yourself before your visit.
Go birdwatching at RSPB Hayle Estuary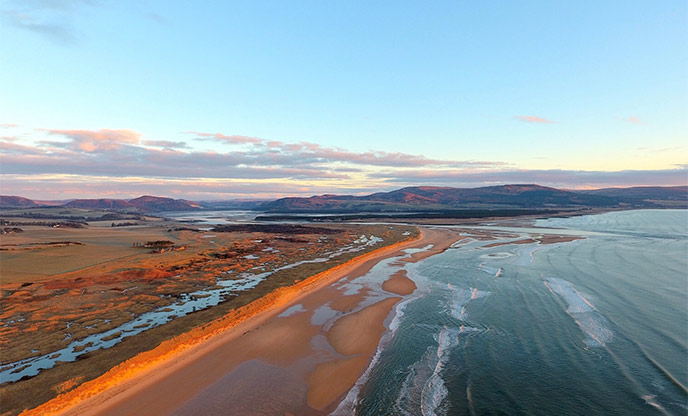 Just a little further along the coast from Mutton Cove is the most southwesterly estuary in the UK. Hayle Estuary is an RSPB reserve thanks to its wide variety of wetland birds. The habitat and mild climate here make it a haven for gulls, sandpipers, curlews, little egrets, oystercatchers, kingfisher, teals and more. There are also occasional sightings of rare species such as black kites and spoonbills here. And osprey are often present in the summer months too. With such a rich diversity of species and up to 18,000 birds flocking here in the winter, it's no wonder that the reserve is also a haven for birdwatchers. The estuary is split into five main areas with various viewing points and walking trails, with some of the best views from the causeway bridge and the path around Carnsew Pool. You can find out more and learn about the conservation work that RSPB is doing to protect Hayle Estuary here.
Join a beaver walk with Cornwall Beaver Project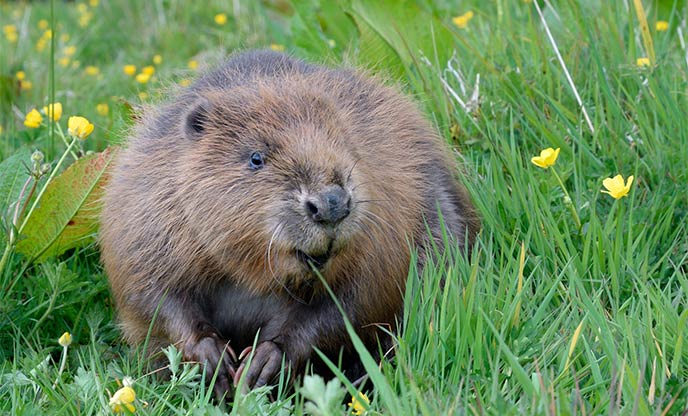 Beavers were once a native species in the UK, roaming across the countryside, shaping our landscape and waterways and providing habitats for a huge abundance of fish, birds and insects. Around 400 years ago they were sadly made extinct from hunting. But over the past decade they have been reintroduced to various areas of the country and in 2017, the groundbreaking Cornwall Beaver Project brought beavers back to Cornwall! Two adult beavers were released into a specially-made enclosure at Woodland Valley Farm near Ladock. They began dam-building after just two nights - and have been continuing to do so since. Cornwall Wildlife Trust states that the beavers could bring all sorts of benefits to our environment, including reduced flooding, cleaner water and more abundance of wildlife. If you'd like to find out more about Cornwall Beaver Project's work (and hopefully see the beavers too!) you can join a Guided Walk at the reserve on Woodvalley Farm. The walks run from spring to autumn - take a look at upcoming dates here.
Go rockpooling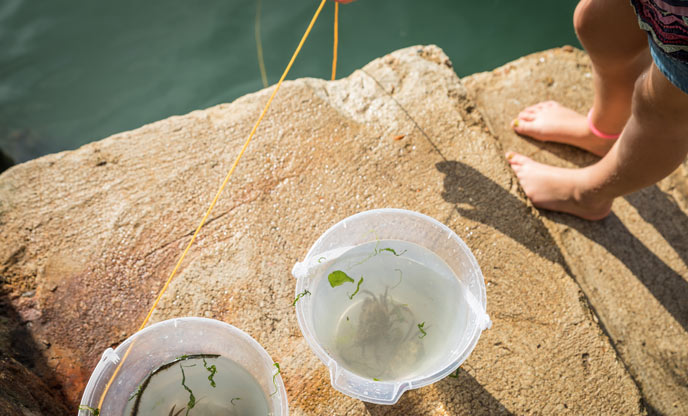 Rockpooling is a great way for the whole family to look for marine life in its natural habitat - and there are rock pools galore along Cornwall's rugged coast. As the tide goes out even the smallest pools are often teeming with life, from crabs and prawns to starfish and sponges. You don't need any equipment to go rockpooling but it's fun to take a clear bucket or tupperware so you can carefully examine your finds a little closer up before putting them back where you found them (don't use nets - they can damage delicate animals, so instead gently scoop with your bucket). Some of the best places to go rockpooling in Cornwall are Treyarnon Bay in Padstow, Carne Beach in Porthscatho, Duckpool Beach near Bude, Hannafore Beach in West Looe and Castle Beach in Falmouth. Wherever you choose to look for these miniature underwater worlds, remember to wear sturdy footwear and always check the tide times.
Take a day trip to Looe Island
Looe Island just off the south coast of Cornwall is an unspoilt nature reserve that's rich with fascinating wildlife. It's managed by Cornwall Wildlife Trust and is only accessible via boat trips from Looe Harbour in the summer. You'll find many nesting birds here, such as cormorants, shags and oystercatchers, as well as Cornwall's largest breeding colony of majestic black-backed gulls. The island is also home to many grey seals (over 200 individuals have been identified in Looe) and they're often hauled out on the island's rocks or swimming close to shore. The 1km self-guided walking trail is a wonderful way to look out for the animals and take in spectacular views of the surrounding ocean. And as you go, see how many different butterflies you can spot too - up to 15 types have been known to flutter about the island's wildflower meadows.
Visit Bodmin Moor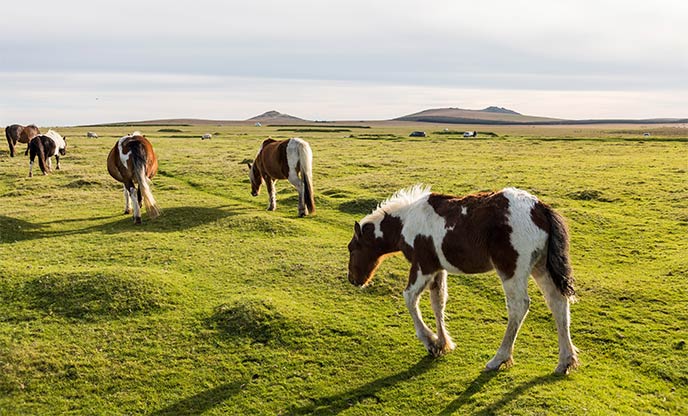 For those that want an adventure further inland, there's plenty of wildlife to see at Bodmin Moor. This remote part of Cornwall is a designated Area of Outstanding Natural Beauty and it's easy to see why, with over 200 square kilometres of grassland, heather, striking rocky outcrops and boulders strewn across the landscape. It's home to some rare and protected wildlife, such as otters and Marsh Fritillary butterflies. It might be tricky to get a glimpse of these - but there are thousands of roaming grazing animals to see, including the Moor's beautiful wild ponies. As the most southwesterly upland area in Britain, numerous birds breed and nest here too including large numbers of Golden Plover (between October and March up to 7000 have been recorded here, which is the majority of the UK's population). And if you fancy a scenic hike to soak it all up there are a great variety of walking routes available, from leisurely strolls to strenuous climbs. Take your pick from one of these circular routes from iWalk Cornwall.
Visit the Cornish Seal Sanctuary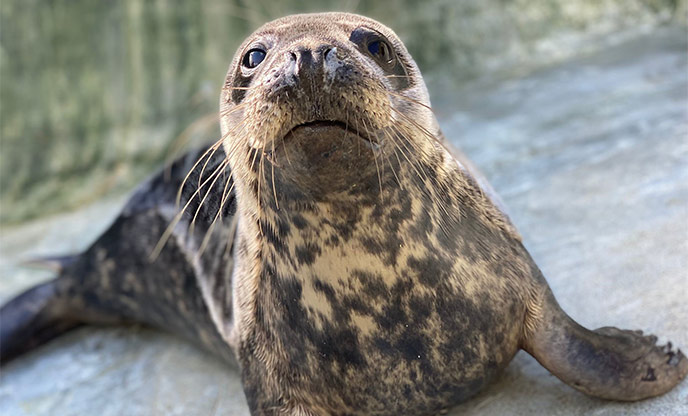 Whilst this charity and visitor centre in Gweek isn't a place to see animals in their natural environment, they're doing such great work for the seal population in Cornwall, we wanted to include them on our list! The Cornish Seal Sanctuary's aim is to rescue and provide expert care for sick or injured seals before releasing them back into the wild in full health. Every year they rehabilitate over 70 seal pups who've been rescued for various reasons, from malnourishment to being separated from their mum. And you can see the care in action at the Seal Hospital and pools. There are also some permanent residents at the sanctuary, who need too much special care to live out in the wild. They're well-loved characters and you can learn all about their stories (and personalities!) during your visit. As well as seals you can admire the two huge resident sea lions in an underwater viewing tunnel, plus the playful penguins and three rescued beavers. There's plenty to keep the whole family entertained - and educated.
Staying in Cornwall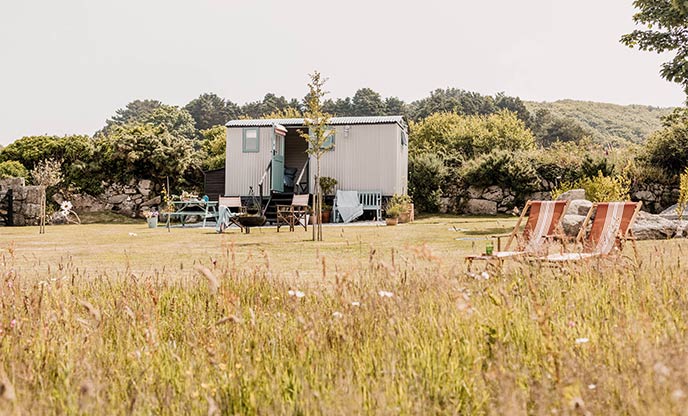 What better way to immerse yourself in Cornwall's beautiful nature and wildlife, than staying in a special hideaway in the countryside or on the coast? Whether you're visiting with the whole family and the dog for a week or it's just two of you hunkering down for a long weekend, we have lots of magical glamping sites to choose from. Take a look at our full collection of hideaways in Cornwall here.
And if you're looking for more things to see and do during your visit, have a scroll through our Travel Journal. You'll find all sorts of inspiration here, from gardens to visit to places to learn to surf.