'Blue Mind': Ways to feel at peace by the water
Penned on the 20th May 2022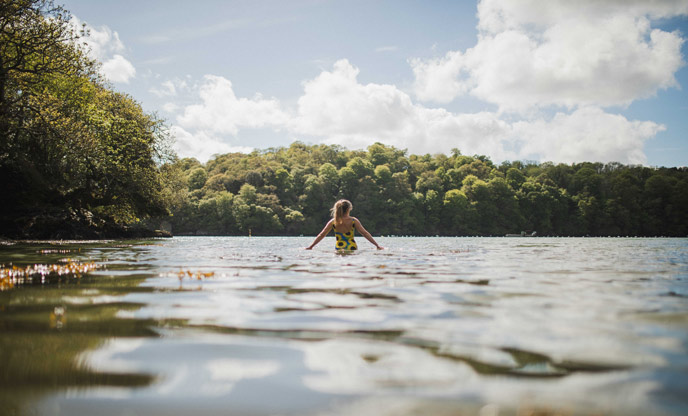 Have you noticed how you feel when you are beside a body of water? Wondered why we are drawn to the ocean and lakes for our getaways? That slightly lighter, content feeling as you stare out to sea is actually a neurological response to being close to or in water. Blue Mind Theory uncovers the emotional relationship we have with water and how it can make us happier, calmer and healthier.
The 'Blue Mind' Theory was a term first coined by Dr. Wallace Nichols, marine biologist and author on the subject, who flipped his career towards researching the connection between people and the water. Blue Mind describes 'a mildly meditative state characterised by calm, peace, unity, and a sense of general happiness and satisfaction with life in the moment' as a result of water immersion or simply gazing out to sea. The view is tranquil, motions are fluid and the stimulus low and slow. This gives our busy minds a break, opening up for creativity and daydreaming, allowing space for centering ourselves and calming down our nervous system.
We ultimately have a deep, biological connection to water and being around it is proven to have a positive emotional response and trigger the release of endorphins. It's also a space where often your electronic devices can't follow you to. In this blog, we have curated a list of activities you can do to encourage that therapeutic blue state of mind.
Take a long bath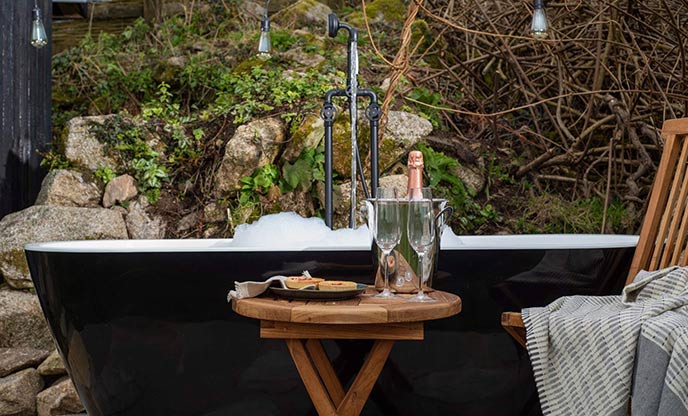 You don't have to be by the coast to enjoy the soothing benefits of water. Immersing yourself into a warm bath is a therapeutic practice that has been happening for centuries and often a private, calm space for us to switch off and be held by the water. For an extra special indulgent experience, explore our curated list of hideaways with hot tubs, perfect for those starry nights.
Go for a wild swim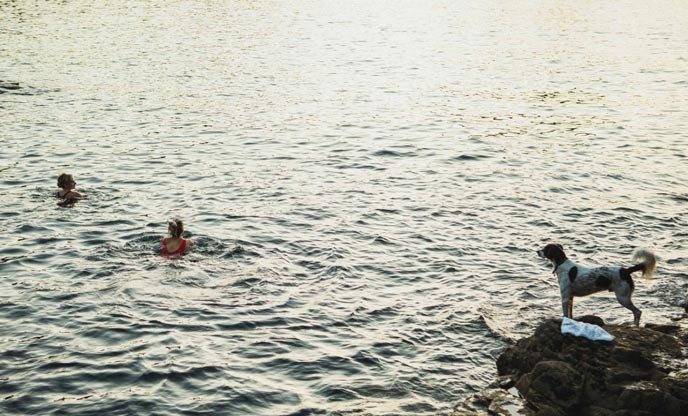 Wild swimming has been rising in popularity thanks to its amazing ability to soothe our souls and quench a thirst we didn't even know we had. Plunging into the clear blue depths has been shown to help our health in a myriad of ways, especially in the colder months when cold water swimming is not only possible but sought out by eager beginners and regulars alike. From the salty depths of the sea to the gently flowing path of a river, there are many places around the UK where you can slip into the refreshing waters and try this revitalising activity out for yourself.
Read our guide to wild swimming to discover why this mindful practice is so well-loved.
Give surfing a go!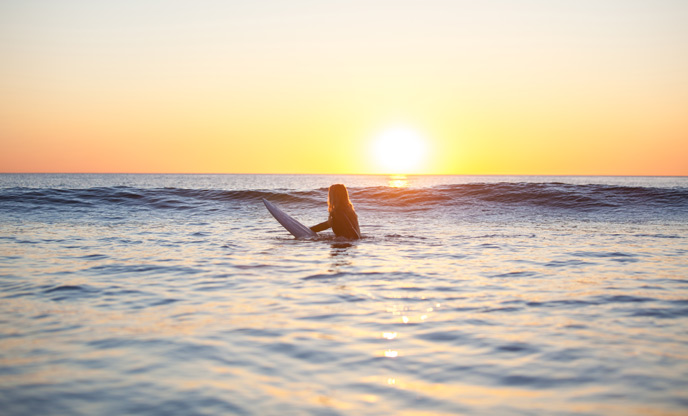 It's no secret that those that give surfing a try usually become addicted to the pure euphoria that the activity brings. Whilst a fairly high level of energy is required in learning to surf, there is much healing to be had as a result of it. 'Surfers' High', a name given to the bliss-like joy that comes as a result of the dopamine rush after catching waves, is a common feeling post-surf. Combined with the salt water immersion, it's a recipe for a very happy body and mind.
Read our guides to surfing in Cornwall and coastal adventures in Cornwall.
Gaze out to sea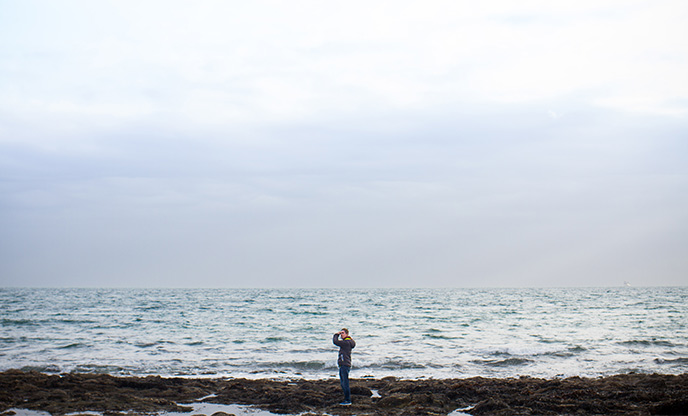 Pause and take a breath whilst staring out to sea. Yes, it's that simple. Nature provides the serene, expansive horizon for us to simply admire and adopt the same stillness internally. The smooth horizon gives our minds a break from being overloaded with information and it can truly relax, an effect that then ripples through us.
Enjoy ocean gazing from the comfort of your own hideaway with our sea views collection.
Listen to the rain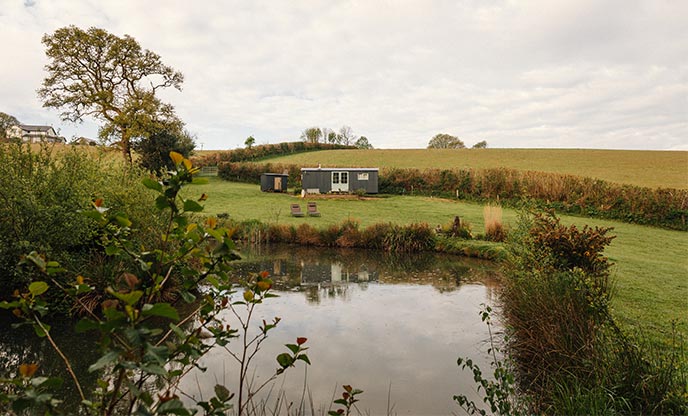 We're not short of rainy days here in the UK but that doesn't mean we can't make the most of every weather and what each of the seasons have to offer. Tuning in to the sound of rain with little focus can induce us towards a meditative state with a lot more ease. This has a quieting effect upon the body and may reduce the intensity of how we respond to stressful situations. Having this rhythmic sound of water in your environment can help to ground you in your space and become more present.
Forest bathe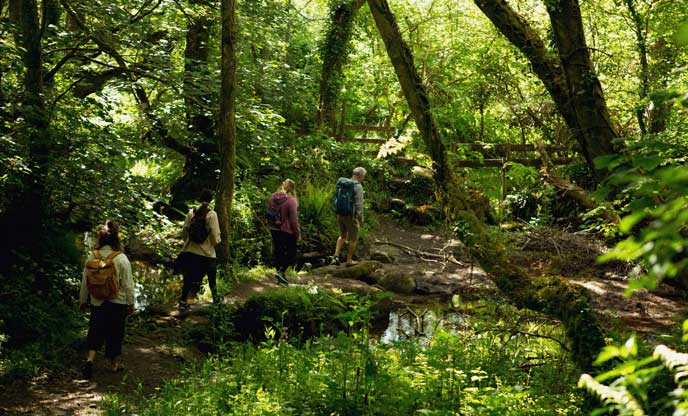 Incorporating 'green mind' as well as blue, forest bathing is another wonderful way to immerse yourself in nature as you seek calm and tranquillity. With the stressors of modern-day life and the distractions of technology competing for our attention, escaping to nature is often the perfect antidote and offers an alternative space where you can just be. Follow our guide to forest bathing and you'll soon discover the power of connecting with your surroundings, allowing you to incorporate this meditative state in even the shortest walks through nature.
Discover other ways to practise mindfulness in nature with our guide and explore our selection of hidden hideaways across the UK for an escape into the wild.