Tips for a more eco-friendly Christmas
Penned on the 29th November 2022
Christmas is a wonderful time of year - but it's often a time of excess waste too. Fortunately, there are lots of small changes that we can make to reduce our environmental impact and protect our planet over the festive season. And it might be simpler than you think. From foraged decorations and crafty wrapping to pre-loved outfits and mindful gifts, here are our tips for having the most magical, eco-friendly Christmas yet.
Choose an eco Christmas tree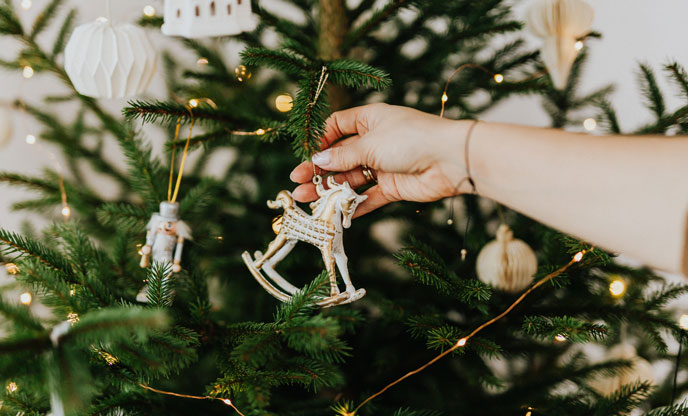 When it comes to choosing your tree, real trees can be more environmentally-friendly than artificial ones, but make sure you select one that's been sustainably grown in the UK and then recycle it afterwards so it doesn't end up in landfill. Many councils arrange special Christmas tree collections, so just check the dates in your area.
There are other ways you can enjoy the benefits of a natural tree without having to throw it away in January, too. Companies like Love a Christmas Tree allow you to rent real Nordmann Firs - they'll deliver to your door and pick them up in the new year! Or you could buy a potted tree that you can keep in your garden all year round and use time and time again. Perhaps this can be the start of a new green Christmas tradition.
If you'd rather opt for a reusable fake tree, try a more eco-friendly alternative like something made from wood. You can find plenty of inspiration here.
Top tip: If you don't have the space to keep a potted tree, why not turn one of your houseplants into your Christmas tree this year? All you need is a little ribbon for the pot and some fairy lights. Speaking of which...
Switch to LED Christmas lights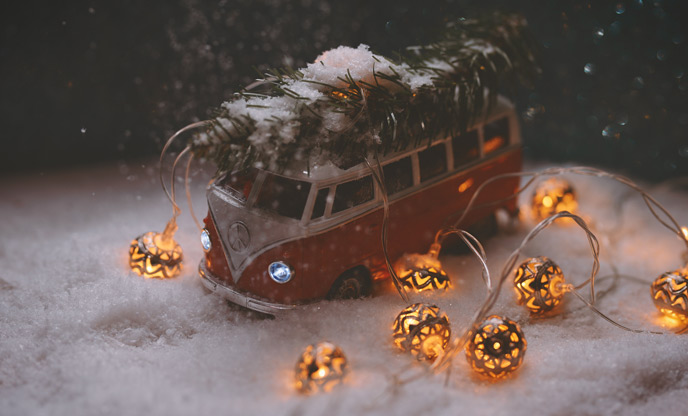 They look just as twinkly as traditional lights, but use far less energy - if every household in the UK used LED lights to decorate their house or trees, we could save more than £11 million and 29,000 tonnes of CO2 over the Christmas period. Make sure you remember to switch all your lights off when you go to bed.
Make your own decorations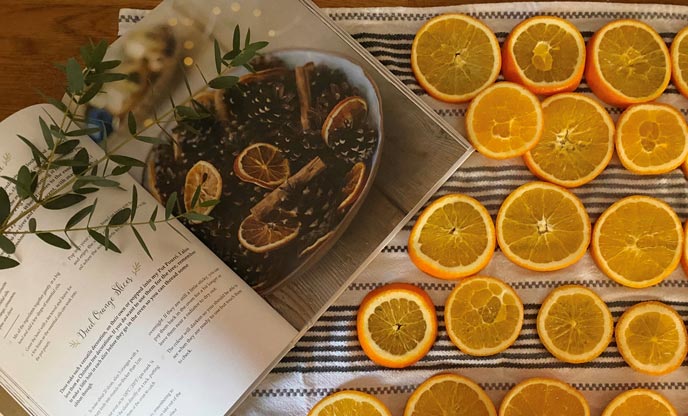 What better time to get crafty than at Christmas? Instead of buying new decorations for your house or tree, try foraging for natural materials like twigs, holly and mistletoe and making your own. Adding cinnamon sticks and slices of dried fruit like oranges will give them a lovely festive scent too. You could also find some scrap paper and rekindle childhood memories by making paper snowflakes, or if you're feeling more adventurous then have a go at festive origami.
Making your own Christmas crackers is a great sustainable swap too. Use recycled kraft paper or card and fill them with plastic-free surprises for a special handmade touch at the dinner table.
If you'd like to get really creative, then have a go at making your own natural Christmas wreath by following our simple guide here.
Support small local businesses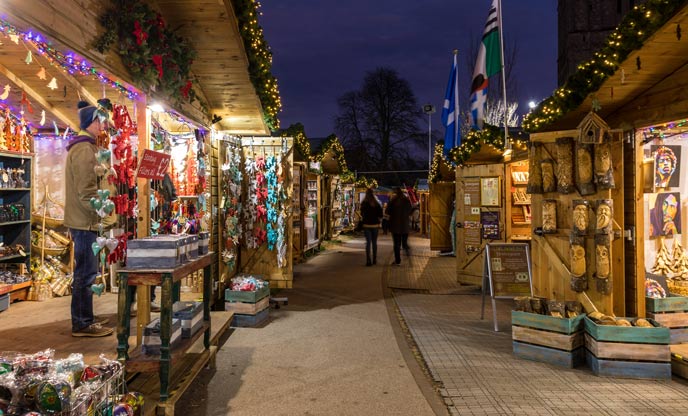 Shopping with small businesses in your area helps to boost a strong, sustainable local economy and support real people and families in your community. Not only that, but when you're buying gifts from independent shops and makers you're far more likely to find something special and unique. Look out for local Christmas markets, where you can enjoy a festive day out with mulled wine and mince pies while you shop.
Take a look at our Christmas Gift Guide, which features independent creatives offering a whole range of beautiful gifts!
As well as your gifts, consider what else you can buy locally this Christmas instead of from the supermarkets or high street shops. Perhaps this is the perfect opportunity to order a food box delivery from a farm shop for your Christmas lunch, or a locally brewed tipple for Boxing Day.
Give sustainable Christmas gifts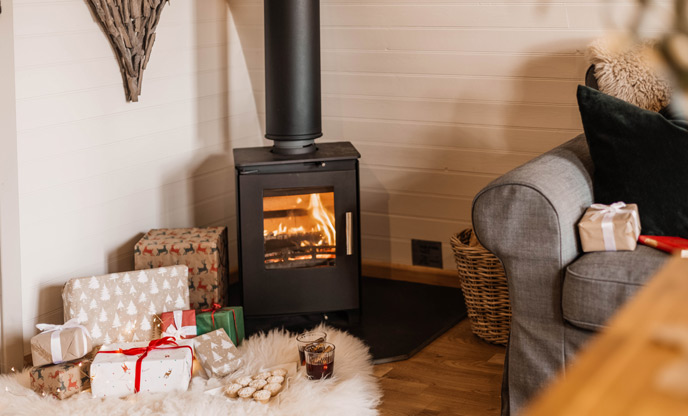 There are so many ways to be more mindful and sustainable with the gifts you give this Christmas. If you're willing to do a little DIY you might like to make some by hand. Perhaps try baking and decorating gingerbread or getting creative with bath salts and botanicals.
A nice idea is to buy experience gifts that bring people together or teach the lucky recipient a new skill, like theatre tickets or a pottery workshop. Or why not give the gift of a glamping getaway with a voucher to stay at one of our eco-friendly hideaways? Discover more here.
For something extra sustainable, you could choose products that encourage a more eco-friendly lifestyle, like beeswax food wraps or reusable water bottles. Or you could make a donation to an environmental charity like Friends of the Earth. For animal lovers, The Cornish Seal Sanctuary allows you to support their work by adopting one of the animals, which makes a lovely gift for all ages.
Use eco-friendly gift wrap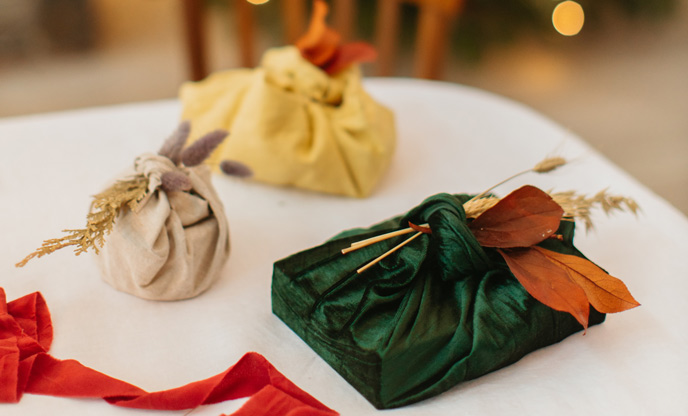 Many shop-bought wrapping papers contain foil, glitter or plastic which, sadly, aren't recyclable. Seek out plastic-free paper and plastic-free tape, or use recycled paper like newspaper and wrap with twine. You could even eliminate paper altogether and use scraps of fabric that can be used for wrapping over and over again.
Top tip: When it comes to recycling used gift wrap, do the scrunch test. Scrunch it up in your hands and if it stays scrunched, it should be recyclable. If it unfolds itself it's likely to contain non-recyclable elements.
Invest in a reusable advent calendar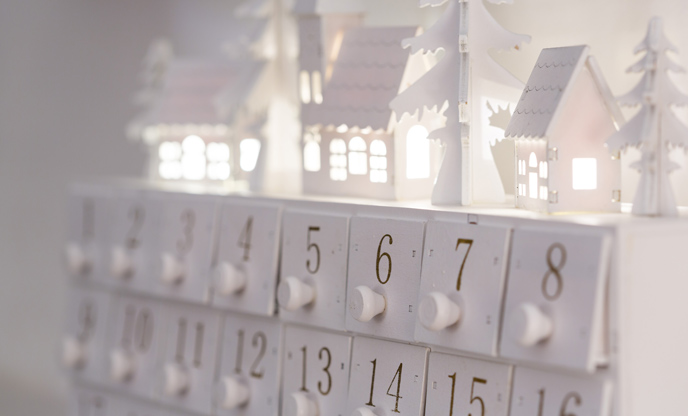 Instead of buying a chocolate calendar from a shop, buy or make a wooden or fabric one. Not only can you use them year after year, you can also fill them up with your personal favourite chocolates or treats!
Send Christmas cards digitally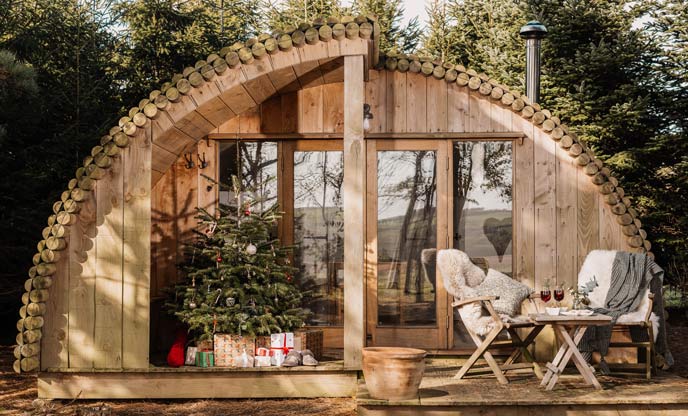 With email and social media at our fingertips, it's super simple to send e-Christmas cards to help save trees. Apps like Canva make it easy for you to design your own too if you wanted to personalise them with a family portrait or a snap of your dog in a Christmas jumper!
If you've got a free couple of hours, why not snuggle up with a hot chocolate, pick up the phone and have a proper catch up with your friends while you send your Christmas well-wishes?
Reduce your food waste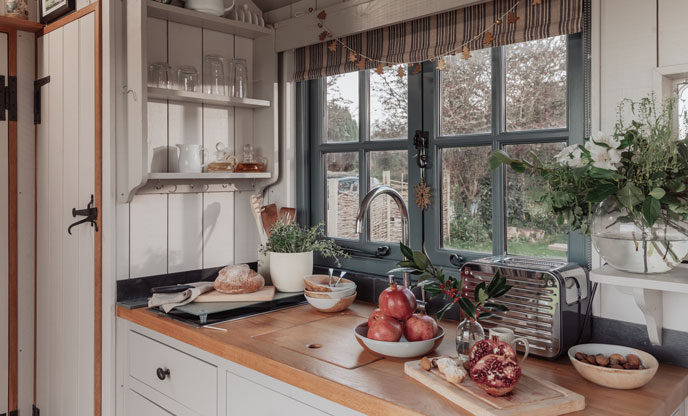 We all like to indulge in special food and drink for Christmas, but it's easy to overbuy. One option is to try and buy less, but if that's tricky to do because you're catering for the whole family, don't throw away the leftovers. Try out some new recipes (there are lots of ideas here) or you could donate to a local food bank or take something over to an elderly neighbour.
Where possible, try choosing foods that are light on packaging to avoid using too much single-use plastic. And don't buy disposable cups, plates or cutlery. Saving the planet is worth a little extra washing up.
Top tip: Use up the food in your freezer before Christmas so that you have space to freeze any extra leftovers.
Cut down on meat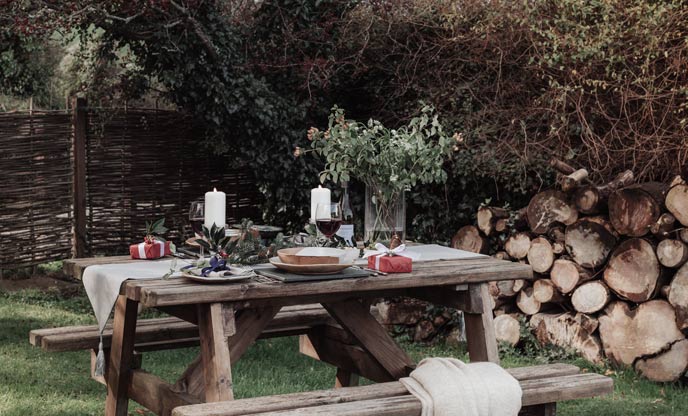 According to Soil Association, 'food is the single most important everyday way for people to reduce their environmental impact'. Reducing your meat intake even for a couple of days over the festive period will make a big difference. Jamie Oliver has plenty of Christmas recipes to get inspired by here, from Cranberry & Pistachio Nut Roast to Mixed Mushroom Stuffing.
However, for those who do enjoy a little turkey with their Christmas dinner and who can't resist a pigs-in-blanket, when purchasing your Christmas meat, always look to support your local farmers. Whether you purchase through your local farm shop or the town butcher, it's always best to support local and opt for organic and free-range meat whenever possible.
Wear pre-loved or something that you already own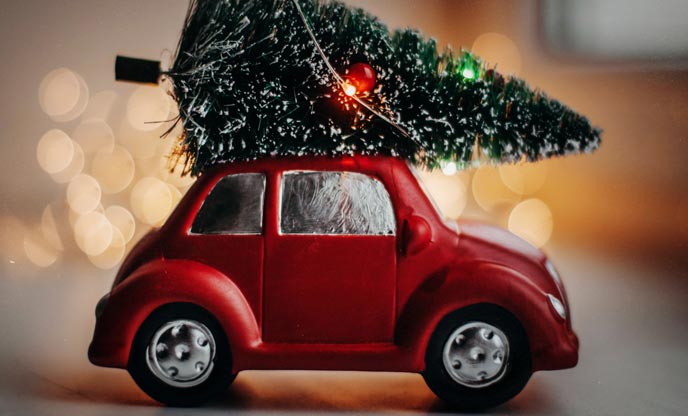 If we all wore a pre-loved outfit on Christmas Day alone, the CO2 emissions saved would be equivalent to taking 56 million cars off the road for the day - so it's worth resisting splashing out on new. If you're looking for something sparkly to wear for Christmas or New Year's Eve, charity shops often line their shelves with their most festive donations at this time of year. Or if there's something specific that you're after, why not try searching on an online marketplace? Better still, have a rummage in your wardrobe and see if there's an outfit you can dig out for the occasion, or do a Christmas clothes swap with friends!
Reconnect with nature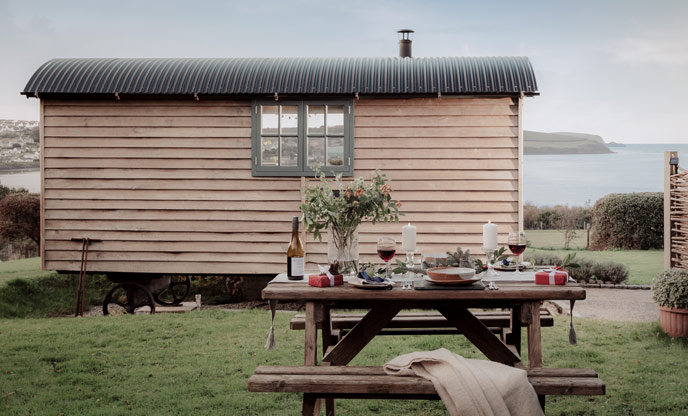 For the ultimate green Christmas, keep things simple with a peaceful escape in nature. In contrast to the busyness we often experience at this time of year, you can choose to slow down, wake to the sound of birdsong and enjoy crisp winter walks in the countryside or by the coast. Taking time to appreciate Mother Nature often makes us more inclined to want to take action to protect the environment too - so it'll be a positive experience for both you and the planet.
Read more on how to have a mindful Christmas in our guide here. And if an escape to nature this Christmas sounds like the perfect way to spend the festive season, take a look at our Christmas and New Year's Eve glamping escapes.