A packing list for a magical glamping holiday
Penned on the 16th June 2021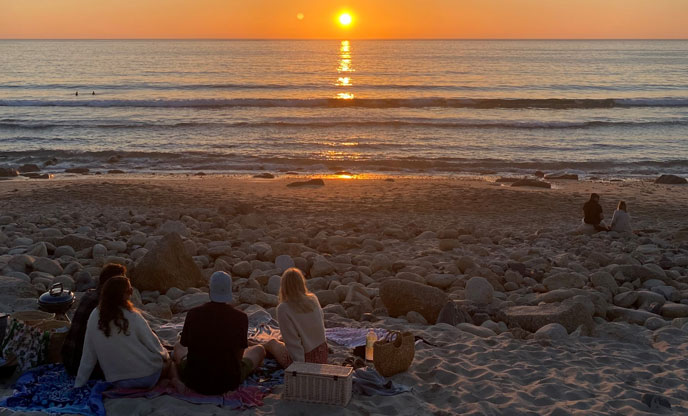 When packing for a camping holiday, the list of what to bring is endless. From pots and pans to the tent itself, the car is always full to the brim. The beauty of glamping is that your packing list is much lighter. However, it will vary depending on the type of glamping site you choose to visit. Whenever you book a stay with us, all you need to bring is a bag full of your favourite clothes and a delicious selection of holiday treats to feast upon, as all our hideaways are equipped in the same way as a holiday cottage…they really are a little bit luxurious! We've made a list of different items that aren't necessarily essential, but will make your stay in nature that little bit more magical.
For the adventure seekers | What to bring for adventure-filled days
Whether it's hiking across the moors you love or clambering down the cliff to find that perfect hidden cove, we've made a list of items that will prepare you for whatever expedition you choose to take. All our glamping hideaways are positioned across England and Wales, so the range of activities for you to enjoy really does vary. Be sure to check 'On the map' for each property which gives a brief description of what's to explore nearby. Here's a list of what we would take glamping for adventure-filled days.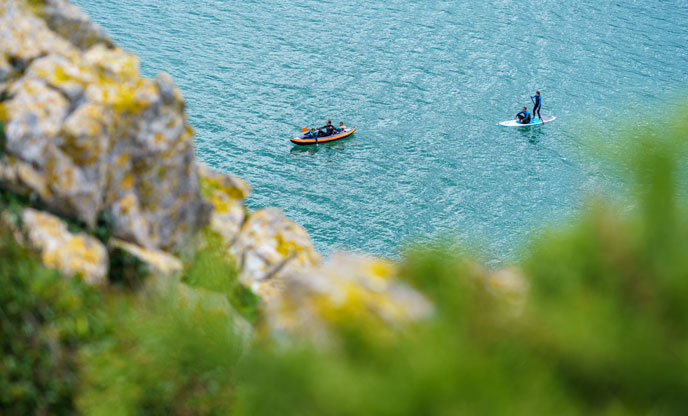 · Backpack: First and foremost, a good backpack is what you need to begin any adventure. It needs to be big enough to fit everything in, such as refreshments, extra clothing and your camera. Consider opting for a backpack with lots of compartments, and waterproof material, or grab yourself a waterproof cover to pop over it. A brand we love is Millican because their backpacks are robust and functional, while stylish and light on the planet.
· Walking boots | Wellies: Whether you are in the countryside or by the coast, there are plenty of areas you can go hiking, or if hiking isn't your thing, a gentle stroll. If you're lucky enough to be close to the Southwest Coast Path, then make sure your walking boots are packed. This rugged path has some world beating views, but can be a bit harsh on the ankles, so it's best to be prepared. Whether you choose to walk on the beach or through the countryside, wellies are a must for autumn/winter glamping.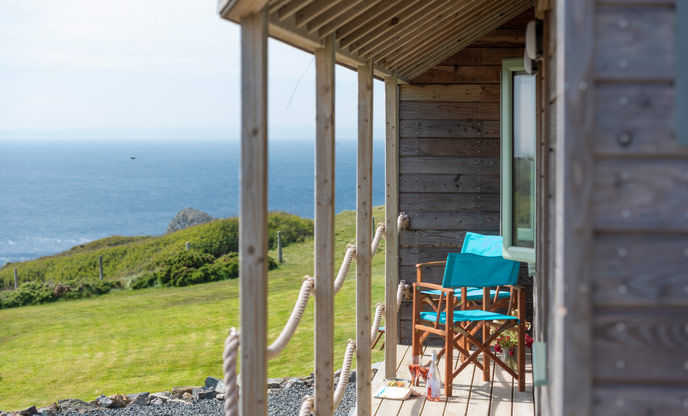 Where to stay close to the Southwest Coast Path:
Tregwelan Shepherd's Hut | Padstow
Scenic Bay | Marazion
Mr Blue Sky | Praa Sands
Captain Blakes Retreat |Whitsand Bay
Copperas Shepherd's Hut | Ilfracombe
Gull Rock Cabin | Mullion
· Hydro flask: For keeping the water cold and the coffee hot. Depending on how long an adventure you set out on, you will need several refreshments. Water for keeping hydrated, tea for warming you up, and wine for watching the sunset… not all essential, but all very lovely!
· Swimmers | Wetsuits: If you're by the coast make sure you always pack your swimming stuff and a small towel (quick dry towels are great for this. Take a look at Dock and Bay). You may not be planning to swim, but sometimes you stumble across the perfect cove, and if the sun is shining you won't be able to resist diving into the glistening waters. It's also a good idea to pack a wetsuit for a glamping holiday by the sea, as you might want to book yourself into a surf, stand up paddleboarding, coasteering or kayaking lesson. If you don't own a wetsuit, don't worry as you will be able to hire one.
· Local guides: If you want to make sure you don't miss a thing, a local guidebook might be the way forward. There are some really beautiful guides that not only outline the best places to visit, but also look lovely on the coffee table. If you are visiting Cornwall, The Maverick Guide is definitely worth checking out or Weekend Journals. For any lovers of the ocean, 'I Love the Seaside' is a brilliant guide to the best surf spots throughout the UK and also offers advice on where to visit, and what to see and do nearby.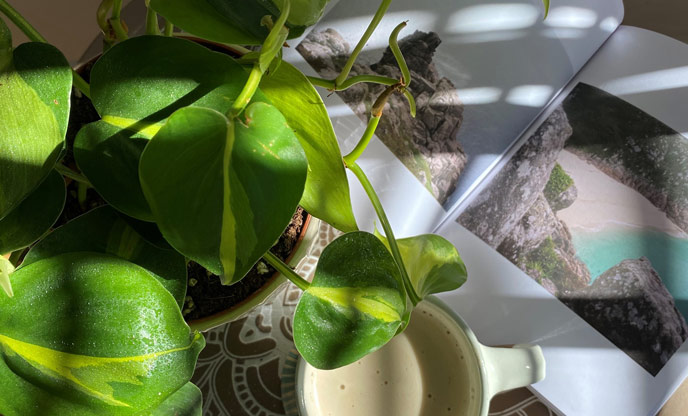 · Layers: We all know what the great British weather can be like. One moment the sun is beaming and then next the pitter-patter of rain makes a return. It's essential to always pack a light rain jacket if you're planning to spend the day away from your glamping base. Also, depending on the type of adventure you are heading on, layers are key. If you're planning a wild swim, make sure you pack a hat and thick socks for when you get out (a flask of tea is also essential in winter). A light jumper is always a good option to pack for day trips. It's surprising how quickly the temperature decreases as soon as the sun begins to set.
· Binoculars: Surprisingly, binoculars really can make a day extra special. While walking near the coast, there's often the chance to spot something spectacular. Dolphins and seals are often spotted off the Cornish coast and it's lovely to have the option to take a closer look. The same goes for the countryside. Herds of deer can be seen around Devon, so it's always best to keep a small pair in the backpack… just in case!
· Foraging guide: Do a spot of research before arriving so you know what to look for in the area and during the season. Foraging guides are lovely to have if you are a creative cook and want to learn more about what we can forage naturally from mother nature. Never Mind the Burdocks seasonal foraging guides are worth looking at.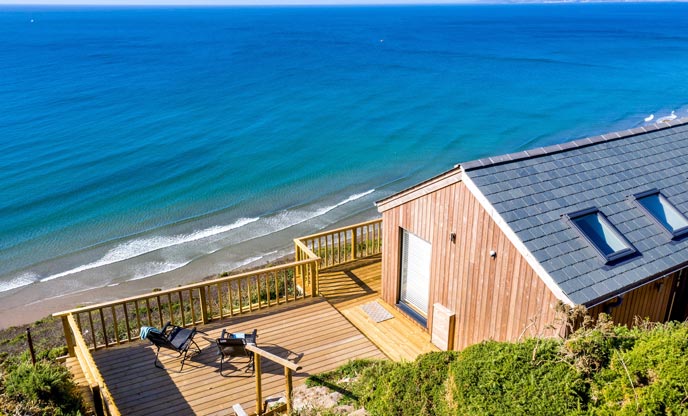 Where to stay for adventure: Panorama | Whitsand Bay
For the lovers of slow days | What to bring to make the most of every quiet moment
A glamping holiday doesn't have to be all about adventure, it can also be a time to really unwind from life's everyday pressures. If all you want to do during your stay is drink tea, light the fire, read books, and eat good food, while occasionally jumping in and out of the hot tub, that's absolutely fine by us. In fact, it sounds like the perfect remedy to recharge. Spending time in nature is so beneficial to our well-being. Take a look at our blog 'The Health Benefits of Glamping in Nature' to find out more. Here's a selection of items to bring to enhance slow living in the wild.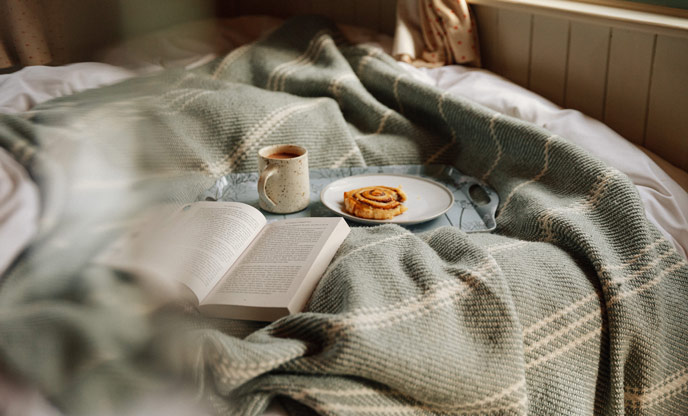 · Picnic blanket: It's always good to bring a picnic blanket. Whether you are planning a sunshine feast in a National Trust Garden or have your heart set on a beach barbecue, a blanket is the simple base for your humble outdoor feast.
· Kelly kettle: These travel kettles are ideal for picnics. You light a tiny fire under the kettle which heats up the water, and quickly you have yourself a fresh cuppa tea!
· Picnic basket: Not necessarily essential, but they are a lovely accessory for packing all of your deli delights. Also, remember if you're heading out for a picnic you will need to bring your own cutlery and crockery to take outside. Rather than purchasing disposables, you can pick up bamboo plates, cups, and cutlery in a range of places, which are perfect for outdoor feasting.
· Camera | Polaroid: We really do believe there's something so special about living in the moment, but a glamping holiday creates beautiful memories that last a lifetime, so it's really nice to take a few snaps which help you to cherish these memories forever. Also, for artistic photographers, spending time in nature really can spark up some inspiration to get creative behind the lens.
· Books: There's nothing like finding a quiet spot all to yourself and pulling out a good book to while away the time.
· Notebooks | Journal: Keeping a travel journal is a wonderful thing to do. It's lovely to note down how you spent your time and the places you visited, as well as any funny stories. It's hard to believe how much you can forget after your stay and a journal allows the magic to be fresh in your mind for a little while longer. It's also nice to add in any tickets, polaroid pictures or postcards you pick up during your stay.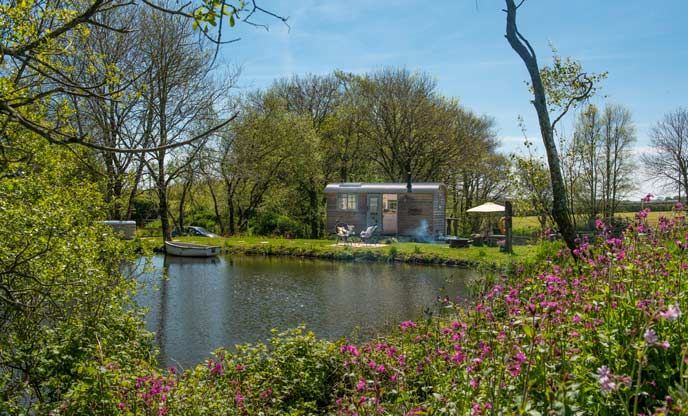 Where to stay for peace and quiet: Hayley's Hut | Bideford
For the lovers of romance | What to bring for the perfect romantic evening:
Glamping sets the idyllic scene for slow romantic days. As you wake, bird song greets you and the sweet scent of fresh coffee fills the air while the croissants start to warm in the oven. You spend your days exploring the local area, whether that's sandy shores or wildflower meadows, all before returning to your heavenly hideaway. Then it's time for a date night dinner under the stars, followed by an evening of storytelling around the crackling fire. There really is no better place to connect with your loved one than in nature. No distractions from the outside world, as all our glamping sites are totally private. Some even have hot tubs and wood burners to cosy up by on cooler evenings. Here's a list of what we believe helps to enhance your already romantic getaway.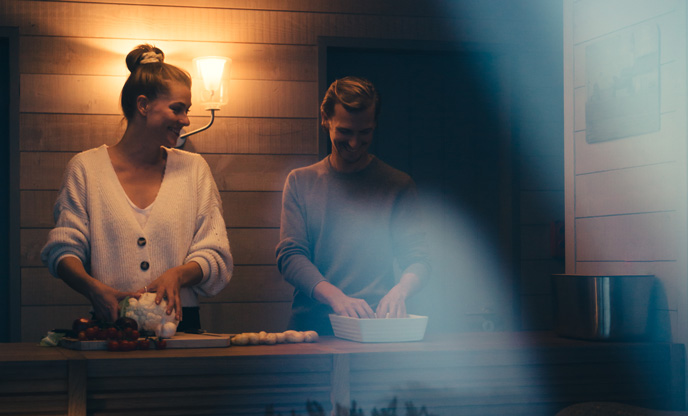 · A portable speaker: A few of our hideaways have their own speakers, inside and sometimes out, so it's best to check before you pack. If they don't, we think it's nice to have something to play your favourite music from. Naturally, it's important to be considerate of noise levels, especially close to wildlife, but a gentle bit of acoustic doesn't hurt and might just be the perfect soundtrack to your magical getaway.
· Hot chocolates and marshmallows: Once it starts to get a little bit chilly, there's nothing like a mug of hot chocolate and toasted marshmallows to warm you up as you snuggle in around the fire pit.
· Cards | Board games: Many of our glamping sites do have TVs, but there's something so lovely about switching off the digital world for a few days. Cards and board games are a brilliant way to entertain yourself, and for competitive couples, there's no harm in keeping a holiday competition going. A favourite card game of ours is Gin Rummy and you can never beat a good game of scrabble.
· Food: The food while glamping is literally the best. Why not pick up some fresh produce from the local farm shop or fishmongers and cook up a romantic feast over wood fire. For a little bit of outdoor cooking inspiration take a look at our blog 'Cooking in Nature'.
· Prosecco & strawberries: What better way to set the scene than with a bottle of bubbles to toast your long-awaited breakaway. Salud!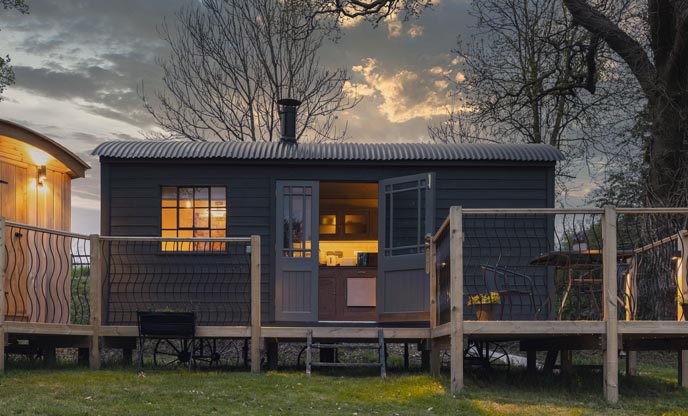 Where to stay for romance: La Cabine Francaise | Dorchester