Things to do over the Easter weekend
Penned on the 21st March 2023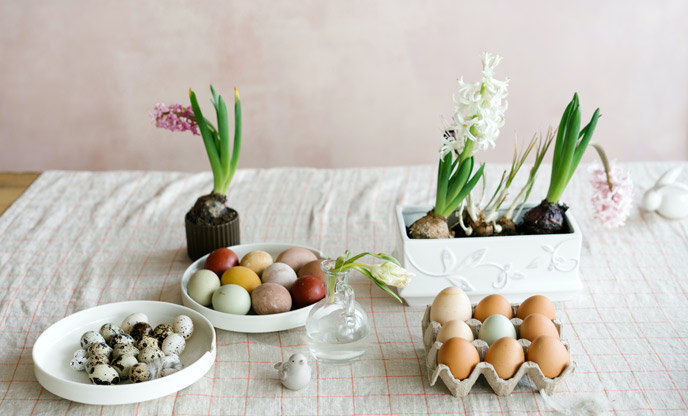 With spring well and truly in full bloom and Easter just around the corner, this abundant season offers so much inspiration for getting creative in and out of the home. From foraging and cooking up a seasonal treat to creating your very own spring wreath to hang proudly on your front door, here are a few of our favourite springtime activities to enjoy over the Easter weekend.
Make your own Easter wreath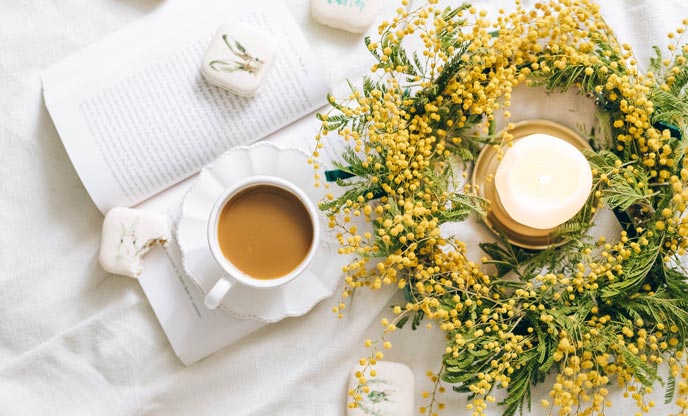 In recent years, we've seen the traditional Christmas wreath have an Easter makeover. With so many beautiful flowers in season, it's a great time to get outdoors and forage for pastel petals to decorate your front door with. Or simply place your seasonal creation in the middle of your dinner table as a gorgeous centerpiece. Follow our step-by-step guide on how to make your own wreath, but simply swap out the Christmas foliage for springtime flora. Take a look at this blog by Thimble and Twig for more inspiration.
Spring posies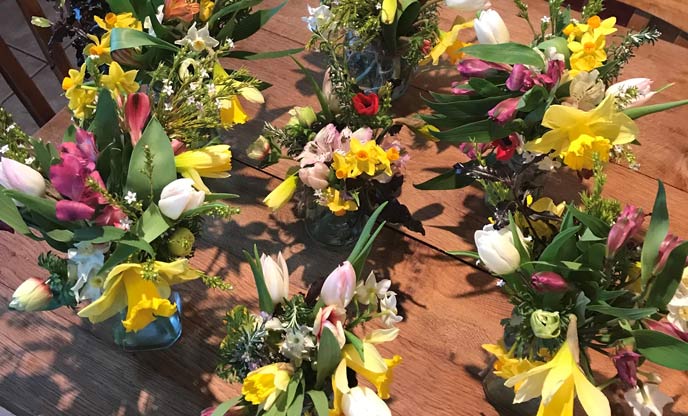 If wreath making isn't really your thing, but you still fancy bringing the outdoors in, why not give spring posies a try? With such a gorgeous variety of flowers in bloom at this time of year, such as daffodils, freesias, ranunculus and tulips, you can create some lovely jam jars for your home, or to gift to those friends or family members who aren't so keen on chocolate. Most farm shops or local florists will stock these seasonal flowers so try to support local businesses where you can.
Egg decorating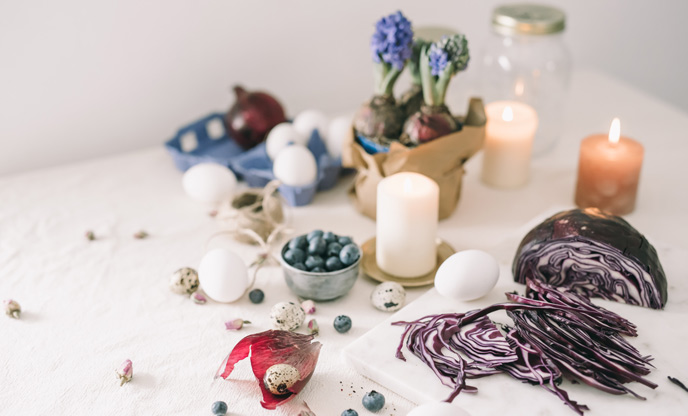 For many of us, egg painting at Easter is a nostalgic pastime. Why not mix things up this year and give dyeing eggs a go? The Farmers Alamac have created this brilliant guide to colouring eggs naturally. They explain which ingredients to use to create different shades. For example, turmeric for yellow, red onion skins for purple and blueberries for blue. This is a fun and educational activity for all the family to get involved in and once your eggs have a pretty new shell, you could also paint them to add extra décor! Hang on an ornamental branch in the home for a stunning Easter display and once you are finished displaying your eggs, you can make the most spectacular egg sandwiches to enjoy on an Easter picnic.
Baking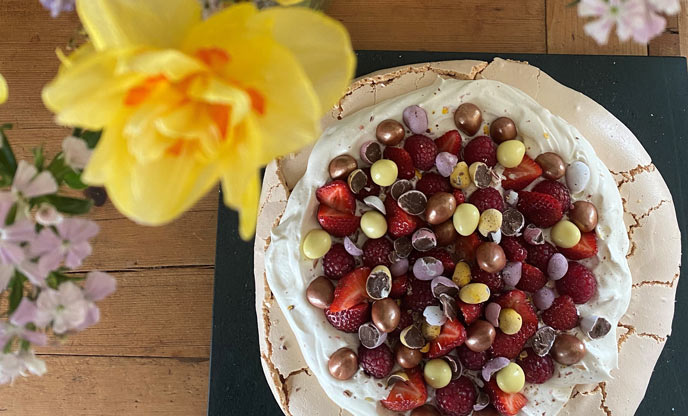 Easter is definitely a time when we can all enjoy a bit of chocolate indulgence! If you're meeting up with family or friends over the bank holiday weekend, why not whip up an Easter-inspired dessert to share with your loved ones? Take a look at this Easter pavlova recipe by Janes Patisserie for a bit of inspiration. Making the pavlova in a hollow circle makes it look like a nest and when topped with pretty chocolate eggs, seasonal fruit and edible flowers, it will make a spectacular centerpiece for your celebratory feast!
Foraging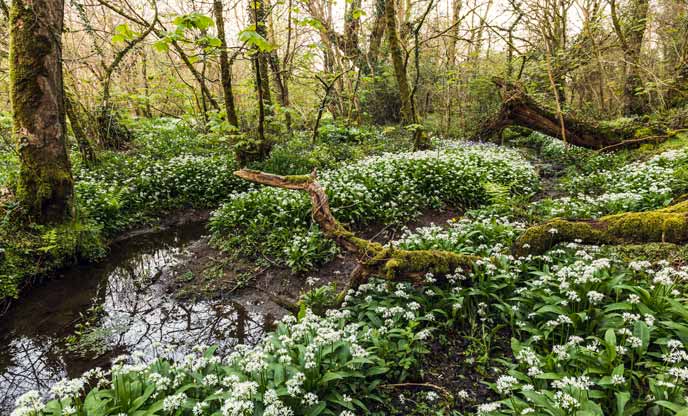 During the season of spring, nature produces some amazing ingredients that can be foraged from hedgerows and woodlands to enhance delicious recipes. Why not go on a foraging adventure over the Easter weekend and give one of the recipes in our spring foraging guide a go? Choose from nettle tea to wild garlic pesto and spend some time getting creative in the kitchen!
Spring walks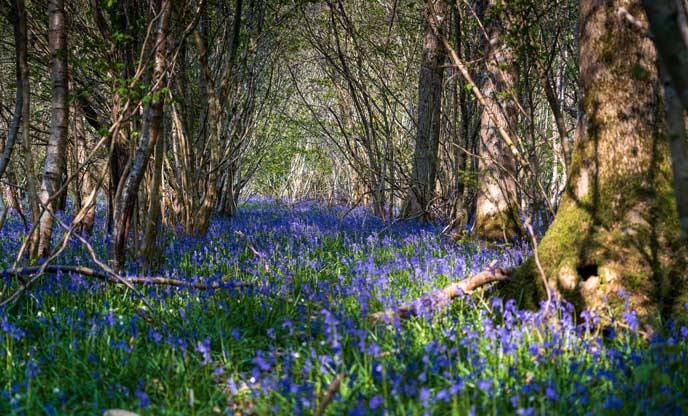 Easter weekend would simply not be the same without a good old stomp. With bluebell carpets upon us, blossom-filled branches and hedgerows scattered with the last of the yellow daffs, it's the perfect season to pack a picnic of hot cross buns and of course chocolate eggs and get outdoors. You could even head to local gardens in your area where springtime blooms will be out in full.
Here's a selection of our walking guides across the South West to inspire you to lace up your walking boots and embrace the fresh spring air:
Escape to nature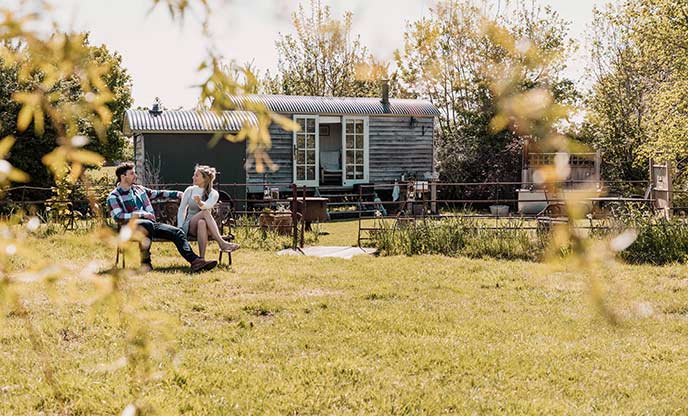 Spring is the perfect season for a glamping getaway. With the weather warming up and the days lengthening, time spent outdoors can be extended, so why not embrace magical moments with the ones you love most in a truly special location? Sink into the dreamy ambiance of sun-soaked mornings, drinking coffee with a rolling view of sweeping countryside, or take time to try something new, like wild swimming, surfing or forest bathing. A retreat to nature offers endless possibilities and allows you to reconnect under the stars in a truly unique setting. Take a look at our heavenly hideaways in secret pockets of the UK. From the coast of Cornwall to the sweeping countryside of Somerset, there's something for everyone.
Whatever you decide to get up to over the Easter weekend, we hope you create everlasting memories with your nearest and dearest. With love always, team UH x