The most romantic glamping hideaways for couples
Penned on the 14th October 2021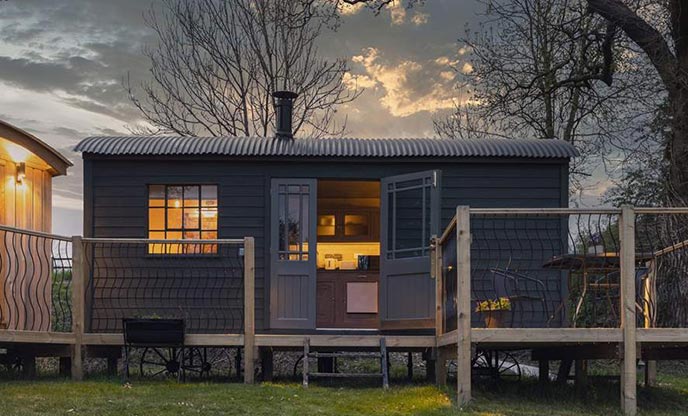 Switch off and unwind on a romantic hideaway for two and spend some quality time in each other's company somewhere special. Create those unforgettable moments of blissful holiday days in your chosen hideaway, surrounded by gorgeous countryside and tranquillity all around. Whether you're looking for salt-kissed retreats beside the sea or secluded havens in the beautifully rugged countryside, here's our guide to the best romantic glamping hideaways for couples…
An idyllic getaway absolutely perfect for two, Bower Barn is a hidden haven close to the sandy shores of St Agnes in Cornwall. Explore the wonder of the coast path on this peaceful escape, the perfect place to soothe your soul and spend time with your favourite person.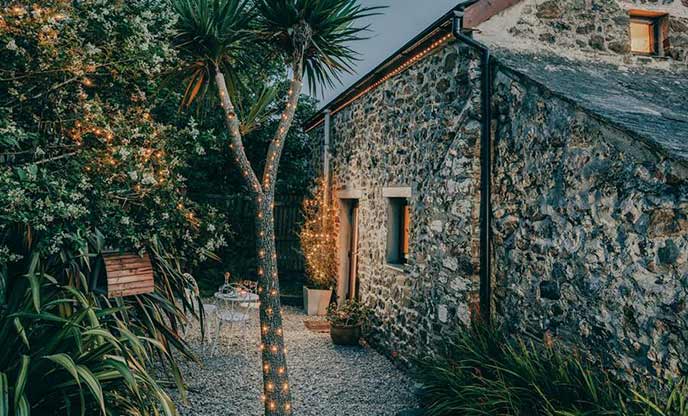 Bower Barn, Cornwall | Book here
Unwind into rural bliss at Rosie's Hut, a simply unforgettable getaway for two in the south Devon countryside. Spend dreamy evenings in the hot tub under the stars, fall in love with the wonder of nature and explore the secluded coves nearby.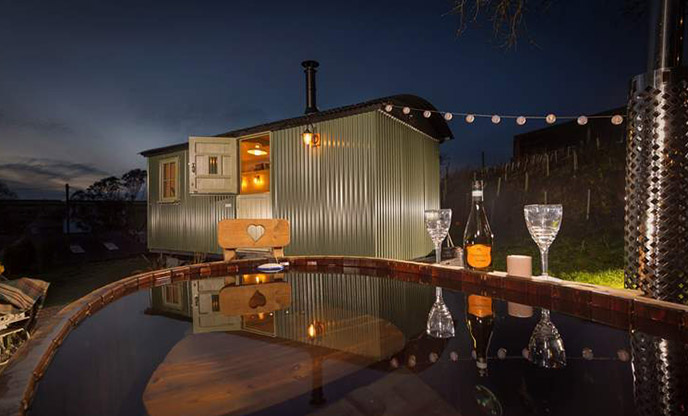 Rosie's Hut, Devon | Book here
A heavenly retreat tucked away in the blissful Somerset countryside, spend your well-deserved break exploring this magical part of the world. Uncover the myth and legend of Glastonbury and the beautiful surrounding countryside, soak in the hot tub and switch off from the chaos of everyday life.
This enchanting hideaway is nestled in the secluded Cornish countryside, absolutely perfect for a romantic break and guaranteed to soothe your soul. Explore the unspoilt footpaths from your doorstep and delight in dreamy evenings unwinding in front of the fire with a hot chocolate in hand.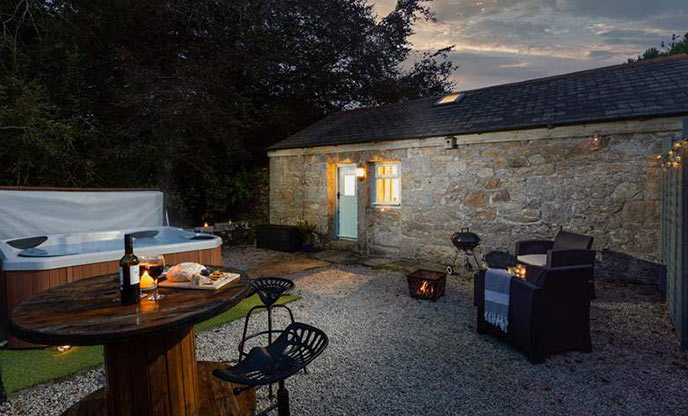 A truly captivating hideaway, La Cabine Francaise will transport you to a tranquil paradise. Nestled in the Dorset countryside, dine al fresco under the starry skies and explore the beautiful grounds. Inside, cosy up by the wood burner accompanied by a glass of red and a cheese board and plan the next day's adventures.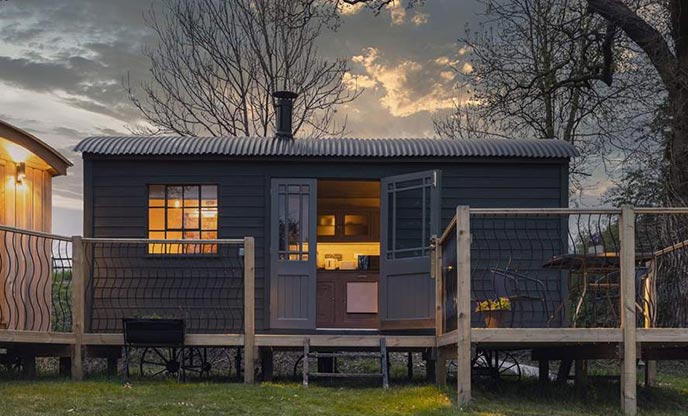 La Cabine Francaise, Dorset | Book here
Whisk your loved one away for a peaceful few days at Room with a View. Tucked away in the natural beauty of Dartmoor National Park, switch off your phone, soak up the peace and quiet all around, and enjoy other's company surrounded by breath-takingly magical moorland.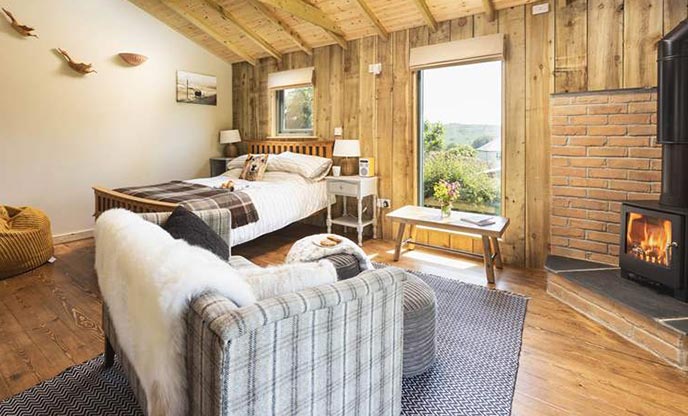 Room with a View, Devon | Book here
Hayley's Hut is simply magic. Tucked away in a sheltered location beside a serene lake with a soothing hot tub, Hayley's Hut's setting is nothing short of heavenly. With a window specially created for star gazing from the comfort of your bed, this is a very special place for a romantic hideaway for two.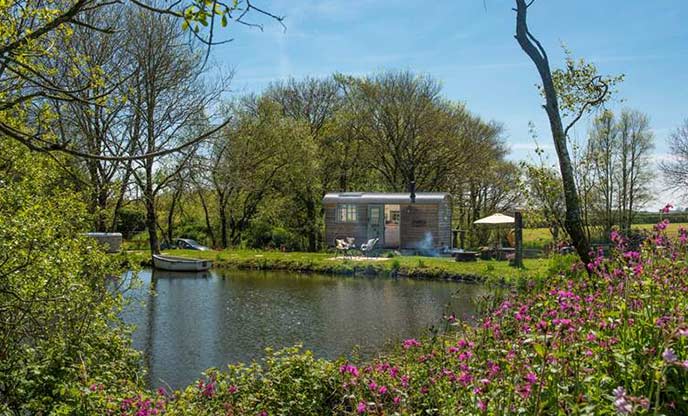 Hayley's Hut, Devon | Book here
Discover the magic and charm of Panoramic Silverbullet, truly a unique place to stay tucked away in rural bliss. Cosy up around the firepit for romantic evenings under the stars, explore the breath-taking north Cornwall countryside and enjoy an unforgettable getaway for two.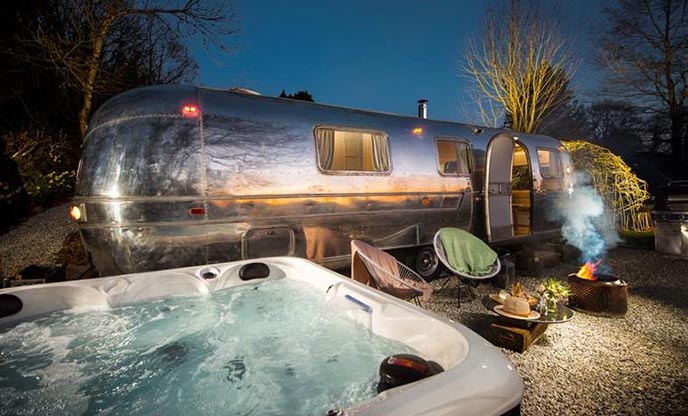 Panoramic Silverbullet, Cornwall | Book here
We hope we've inspired you to book your own romantic hideaway with your loved one. Have a look at our collection of unique places to stay to find your perfect glamping holiday for two across the UK…