Best eco-friendly hideaways in the UK
Penned on the 20th June 2023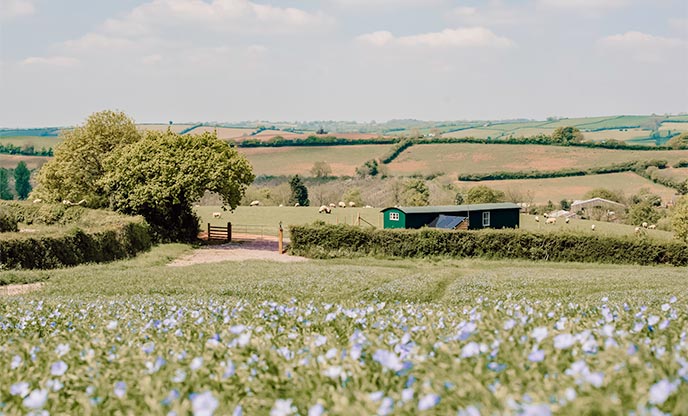 If you are deciding to have a staycation in the UK, you've already taken a step in the right direction to a more eco-friendly getaway. A glamping retreat allows you to appreciate the beauty of our natural surroundings, whilst reducing air miles by choosing to holiday a little closer to home. We have put together a selection of our favourite eco-friendly hideaways, from eco-chic shepherd's huts to completely off-grid cabins. We will also be sharing our tips and tricks on how to have a 'green' getaway full of fun new experiences and adventures…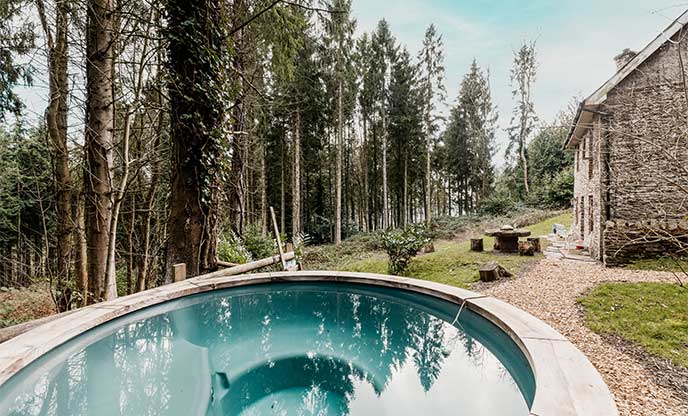 Completely secluded and totally off-grid, embrace an experience from time gone by at quirky Mrs Higgs. Built in 1835, this antique stone cottage boasts gorgeous original features and historic touches. Lost within the forest, she is too far into the woods to be connected to mains water or electricity. The lighting and fridge are powered by solar energy and there are 3 wood-burners (with an endless supply of wood onsite) to keep the space nice and toasty. Water is from the original spring well and drinking water is provided in bottles. Rustle up a family feast over the vintage gas cooker and fully immerse yourself in the magic of Mrs Higgs. Due to the nature of this hideaway, there's no TV or Wi-fi, allowing your mind to completely simply switch off from the outside world. But, with so much to explore in wonderful Herefordshire, you will never tire of things to do. Finish the day with a steamy dip in the wood-fired hot tub and embrace the magic of the forest. A trip to Mrs Higgs is truly unforgettable…
There's also 3 other hideaways on site, all offering a different glamping experience. Head to The Hideout for a military style getaway in the wilderness, retreat to River Safari for magical moments on the bank of the River Wye or embrace peace and tranquillity at The Cider Camp.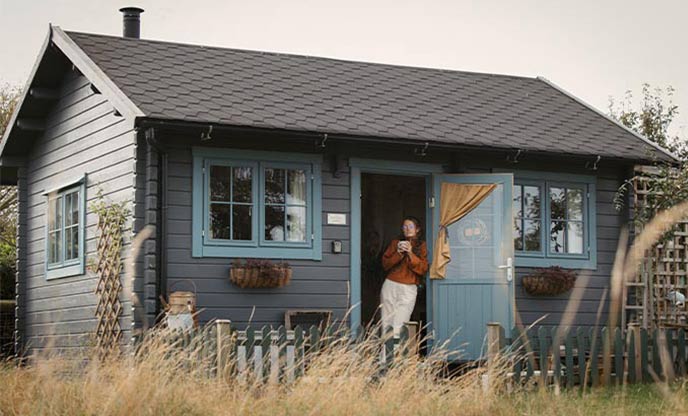 Our lovely cabin in Staffordshire is the perfect eco-getaway, nestled amongst unspoilt woodland and picturesque countryside. Feel utterly at peace in the delightful al fresco tub, such a dreamy spot to unwind and watch the natural world go by. The cabin is surrounded by a gorgeous wildflower meadow, with native hedging plants and a 'long grass' policy during the spring and summer months to attract pollinators. If you are a wildlife lover, there are bird feeding stations, an insect hotel, hedgehog house and bee feeding station all on site.
Using local, seasonal produce is a great sustainable alternative to shopping at a large supermarket. The lovely owners provide fresh eggs from their farm, free of charge. Breakfast and barbecue hampers are also available to pre order, everything is produced on the farm or from a local award-winning butcher. What's more, you're welcome to help yourself to seasonal fruit and veg from the shared vegetable patch, there are so many benefits of seasonal eating. As tempting as it might be to reach for the exotic fruit and veg that we associate with summer, it is important to embrace in-season fruit and veg from our own home soils. Some delicious examples include; courgette, squash, radish, tomatoes and berries. This not only reduces our carbon footprint but also connects us with the cycles of the natural world. The Almanac 2023 offers some great guidance on seasonal eating.
Where possible, items are supplied to guests in refillable bottles and all cleaning products are eco-friendly, supplied by a local plastic free shop. Solar panels are used to help supply electricity to the hideaway. The owners encourage you to use pedal power to explore the beautiful local area, kindly offering free to borrow bikes. Just around the corner is Loynton Moss Nature Reserve, which boasts a rich, diverse wetland. Trentham gardens has awards winning scenery, whilst Cannock Chase is perfect for walking and cycling.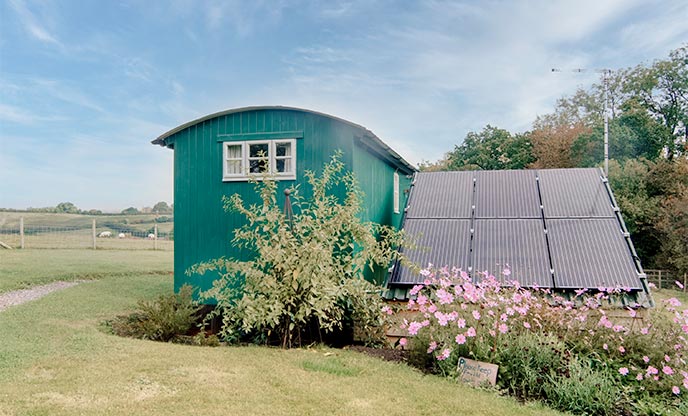 From its homely décor to glorious outside space, you will fall in love with this little slice of heaven! The incredible owners have really gone the extra mile to provide the greenest getaway possible. Thoughtfully refurbished with reclaimed wooden furniture, handmade curtains and cushions, the interiors are simply stunning. This dreamy hut uses low energy lightbulbs and is powered by 100% renewable energy from its solar panels. The garden is extra special and has been planted to complement native wildlife, along with sweeping countryside views as far as the eye can see. There is even a bicycle storage in the outside shed, so don't forget to bring your bike to explore your unspoilt surroundings.
Again, we encourage you to shop locally, Thorne's Farm Shop is just a 30 minute walk away from this heavenly retreat. You can even pick your own berries and green beans, as well as other dried goods in zero waste dispensers. Why not have a go at making your own berry jam to compliment a delicious Devonshire cream tea? Or visit a local pub, The Ring of Bells is a favourite, serving locally-sourced and incredibly good food, the perfect pit stop whilst exploring the countryside. Evenings at Shepherd's Sky Super Hut will be spent getting cosy around the firepit before rising with the sun as it creates delicate hues of lilac and amber across the picturesque countryside hills.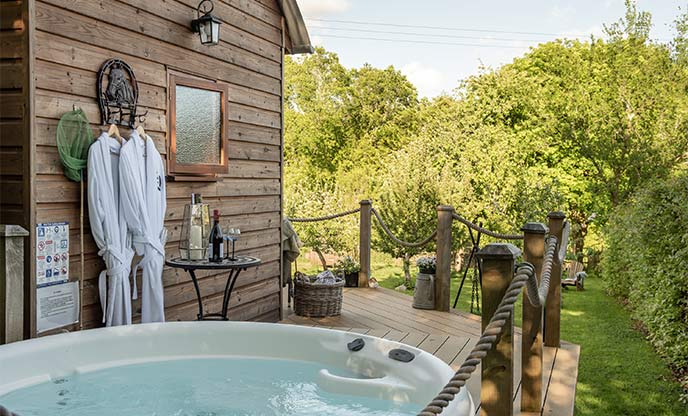 Hand-built down to the finest detail, Horseshoe is a wonderfully designed hut, nestled in its very own orchard. It's idyllic for the eco-warriors amongst us looking for a truly romantic break in nature's paradise. Powered by solar, you'll find the secluded hot tub on the raised decking area, illuminated by atmospheric lighting. Slip into the tub with a glass of bubbles and soak in this truly enchanting setting. With 200 acres of ancient woodland right on your doorstep, you will love heading down to the bottom of the valley and embracing a wild swim in the river! The entire area abounds with wildlife, from chickens to sheep, you will also find a bird table perched outside your bedroom window, perfect for those slow, snoozy mornings listening to birdsong. And, if you are the owner of an electric car, you'll be delighted to hear there's an eco charging point on site. Horseshoe truly is the most idyllic place to relax, unwind and refresh your senses.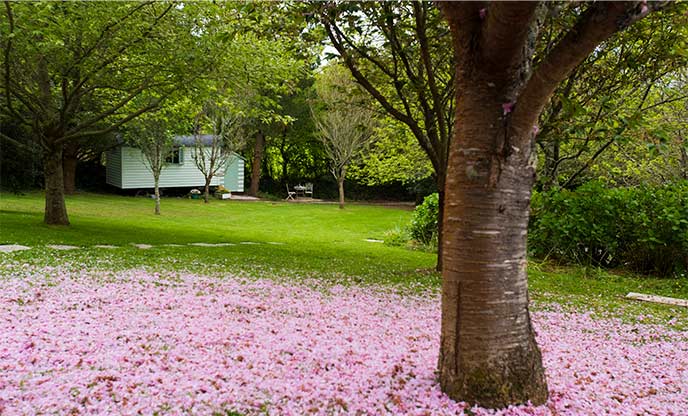 Jasmine sits in a pretty orchard within the grounds of The Emerald, an award-winning zero carbon eco development. Set amongst five acres of gorgeous grounds, The Emerald produces all its own sustainable power through solar energy. Every inch of this space oozes peace and tranquillity, enjoy your morning brew listening to birdsong and wildlife spotting or cook up some delicious local produce over the barbecue on a balmy summer's eve. If you are feeling active, take a dip in the indoor heated swimming pool or play a game of tennis, cricket, table tennis or even go to the gym. Why not discover the independent coffee spots and go vintage shopping in Falmouth or meander through a carpet of bluebells at Enys Gardens. Jasmine comes to life with pretty pink blooms during spring. Roam through the surrounding wildflower meadow to find hidden pathways or practise yoga by the picturesque pond… a secluded slice of rural paradise.
Otter's Holt | Shepherd's Hut | Devon | Sleeps 4 | Hot tub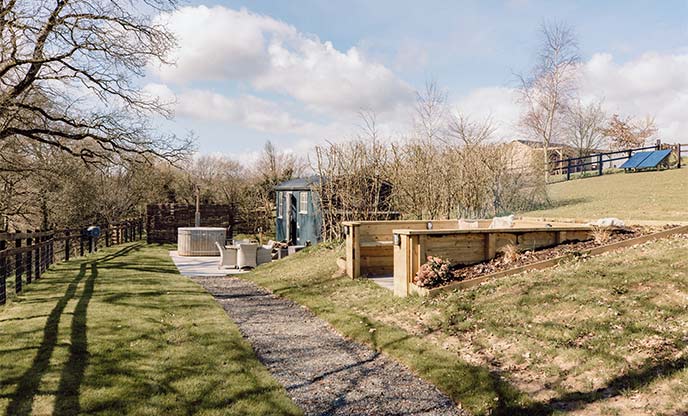 If you're looking for a 'green' getaway complete with all the luxuries then Otter's Holt is the hideaway for you. Situated in the glorious Devonshire countryside, you may be lucky enough to spot a variety of wildlife. Herons, deer, badgers, otters and even beavers are known to have made a secret home by the river bank at the bottom of the meadow in which the shepherd's hut sits. In keeping with its luxurious feel, why not pack some essential oils to enhance the experience of your trip. From calming lavender to earthy cedarwood, we have put together a helpful guide on what essential oils to pack for your glamping getaway.
Otter's Holt is solar-powered, there is no mains electricity, making it the perfect hideaway for an undisturbed retreat. There is enough power for the lights and phone charging. Perfect for a family escape, the inside space has been cleverly designed with a sumptuous double bed and the sweetest bunk beds for the little ones. As mentioned, this dreamy haven doesn't fall short of luxuries, from a wood-fired hot tub to a delightful pizza oven. Who knew a retreat back to nature could be so lavish! If you can pull yourself away from this heavenly hut, Wildwood is home to a variety of native endangered species from the red squirrel to wolves. Their aim is to help repair these amazing animals' habitats. There are also many quaint surrounding villages with narrow streets, thatched cottages and country pubs to discover. When the day draw to a close, embrace magical fireside moments, toasting marshmallows and sharing stories beside flickering flames.
Beavers Lodge Safari Tent & Rancher's Hut are on the same site as Otter's Holt, all offering eco-chic glamping at its finest.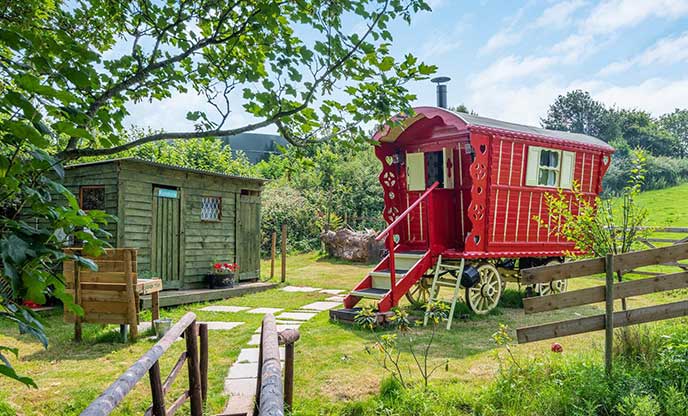 This quirky vardo allows you to reconnect with nature and enjoy life's simple pleasures. Dulcie is totally off-grid, with enough power for ambient lighting and charging your phone. She is nestled in a quiet corner of a working farm in the gorgeous Quantock Hills. During your stay, explore the incredible open moorland and enchanting woodland that encompasses this rural retreat. Dulcie is bursting with unique character, she really is one-of-a-kind. There is a warming wood-burner inside but we wouldn't blame you if you decided to spend your evenings snuggled up under the stars, toasting marshmallows over the firepit. Escape to this countryside idyll, explore the best that Somerset has to offer and truly switch off from the pressures of everyday life.
Room with a View | Cabin | Devon | Sleeps 2 | Dog friendly | Wood-burner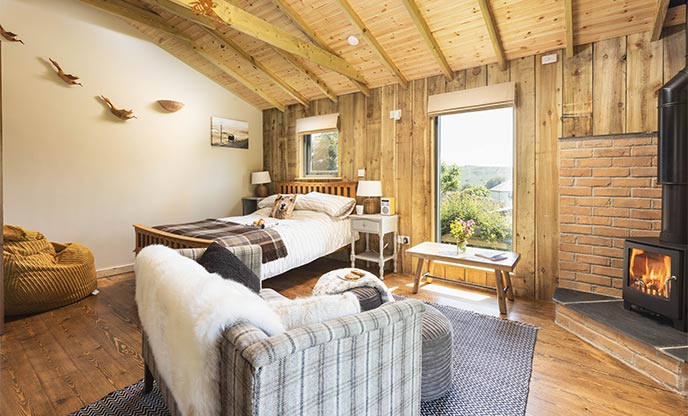 This cosy off-grid cabin boasts a breathtakingly beautiful view… Admire sweeping vistas of Dartmoor National Park and the famous Haytor. Powered by solar panels, this eco-retreat is perfect for those wishing to explore the wonders of Dartmoor and embrace the rugged beauty of this magical corner of the UK. There's no need to leave your beloved pooch behind as Room with a View warmly welcomes your furry friend(s). Enjoy a sun soaked picnic in the enclosed garden on summer's day or get snug by the wood-burner after a ramble across the moors with a glass of red! So, pack your walking boots as this really is the most idyllic break off the beaten track.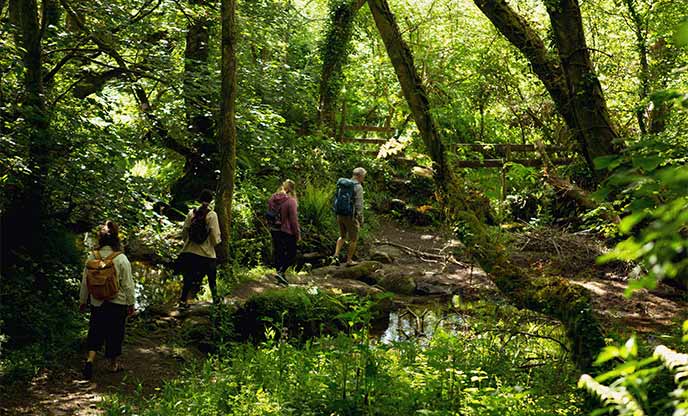 We hope you feel inspired by our eco-friendly hideaways and like us, keep finding ways to reduce our impact on the natural world. What better place to start than with a glamping retreat back to nature. View our full collection of lovely hideaways here.