How to create the cosiest Bonfire Night
Penned on the 28th October 2021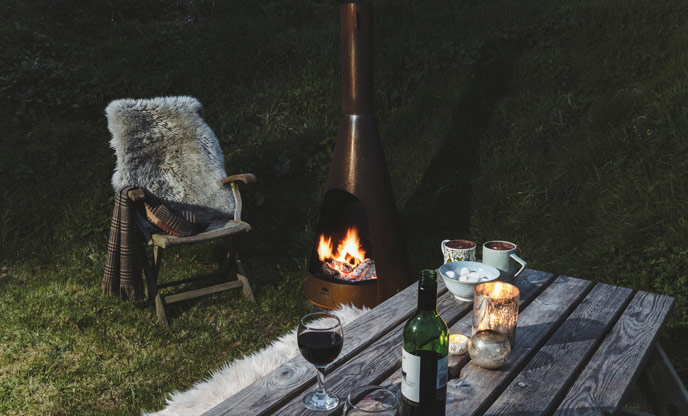 Bonfire night has to be one of our favourite nights of the year. The whole evening offers a treat for all our senses. The smell of wood smoke fills the air, the taste of sticky, sweet toffee apples transports us to childhood memories, the sound of the crackling fireworks is a gentle reminder of the history behind this unique evening and the feeling of the cool autumnal air provides the perfect excuse to layer up with our favourite chunky knits. Another reason we love bonfire night is that it's the perfect excuse for a seasonal gathering with our nearest and dearest. Here we have for you some tips and tricks on how to create the most magical bonfire night.
Light the fire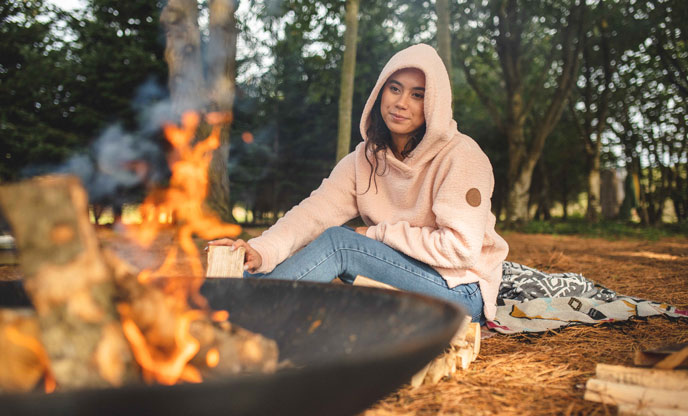 Whether you have the space to create your own bonfire with your very own Guy Fawkes or you opt for using a fire pit, flickering flames set the perfect scene for your gathering. Always try to use dry and natural materials to build and light your fire. Gather wood and leaves a few days in advance and store somewhere sheltered to avoid getting damp. Crisp leaves are a great alternative to newspaper and why not try pinecones as your firelighter. Pinecones are just as practical as traditional firelighters, but are far more environmentally friendly. The fire will be the hub of your bonfire night as this is where your guests will gather to keep warm, so make sure your log pile is fully stocked.
Cosy drinks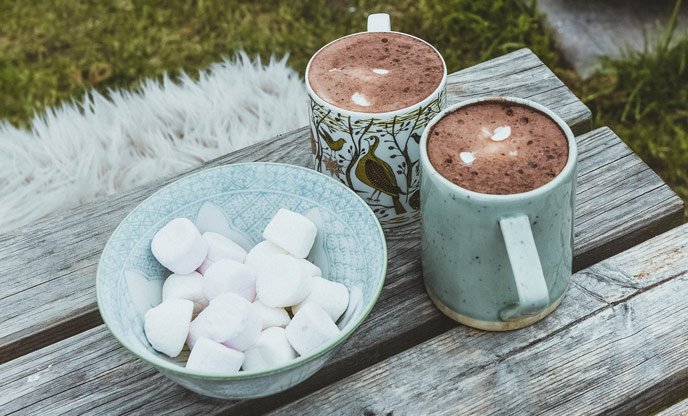 Serving your guests a warm drink on arrival is the perfect welcome. Luxury hot chocolates are always a good choice. You could top your warming delight with edible glitter and chocolate stars to pay tribute to the evening. For the adults, why not add a little drop of something boozy to make them extra special. Cointreau works well and makes the hot chocolate taste like a liquid Terry's Chocolate Orange. What's not to love? Another autumn warmer that will go down a treat is mulled cider. Heat with slices of fresh apple, cinnamon sticks, cloves, and star anise to give extra flavour. For children, simply warm apple juice with fresh apples and cinnamon. If you fancy something a little more elegant, why not opt for prosecco? The sparkling bubbles link well to the glittering fireworks that fill the night sky.
Bonfire feasting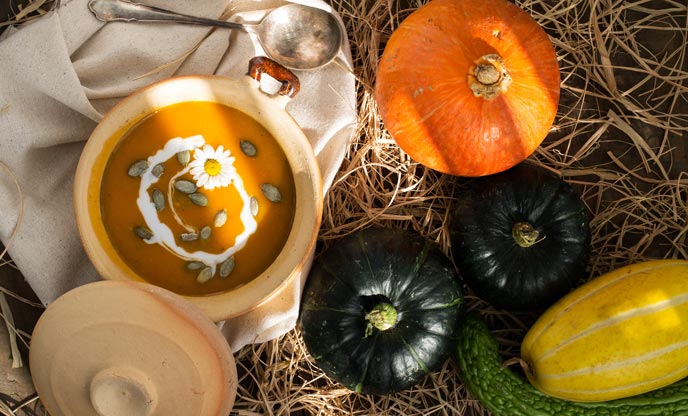 Now the food has to be our favourite thing about bonfire night. Toffee apples, toasted marshmallows and smores all make for the perfect sweet treat, but if you also want to offer a savoury delight, here's a selection of our favourite bonfire dinners:
Chilli con carne: Serve with tortilla crisps. Make it veggie and opt for a sweet potato recipe, topped with fresh feta cheese. This makes for a lovely alternative! If you are away from home, then be sure to serve your feast in reusable packaging, or a compostable container.
Pumpkin soup: The perfect autumn warmer. Serve with crusty bread.
Hot dogs: Cook the sausages and onions before your guests arrive and keep warm in the oven. You could even cook your sausages on the fire pit and embrace the charm of cooking in nature. Serve in fresh rolls with a choice of sauces.
All these scrumptious dinners are easy to prepare and can be made in advance, leaving you free to enjoy the evening rather than being hidden away in the kitchen. Each option is also comfortable to hold if your guests are standing or sitting without a table, allowing you to create the perfect laid-back ambience.
Fireworks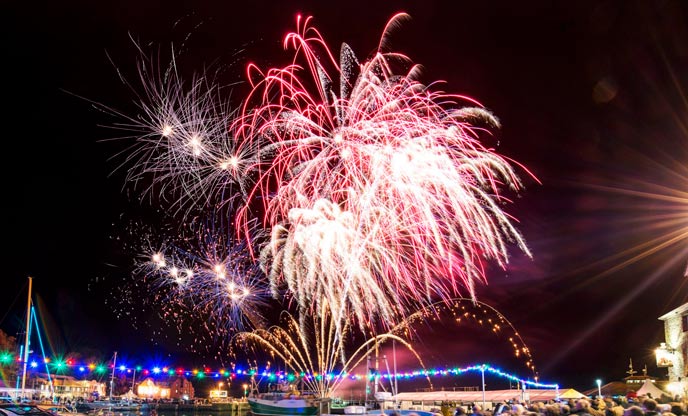 Whether you are creating your own firework display, you prefer to enjoy your neighbour's sparkly delights or you choose to head to your local display with your guests, there's nothing that can top a bonfire night like the colourful display of playful patterns in the sky. Remember to always be safe and take caution when lighting your own fireworks. Read the instructions carefully, make sure there is enough distance between your guests and the fireworks and never return to a firework that doesn't go off! Another note is that it might be nice to make your neighbours aware if you are setting off fireworks on a night that isn't the 5th of November. This way they can make sure any animals are safely inside and they won't be shocked if they hear any loud noises!
Sparklers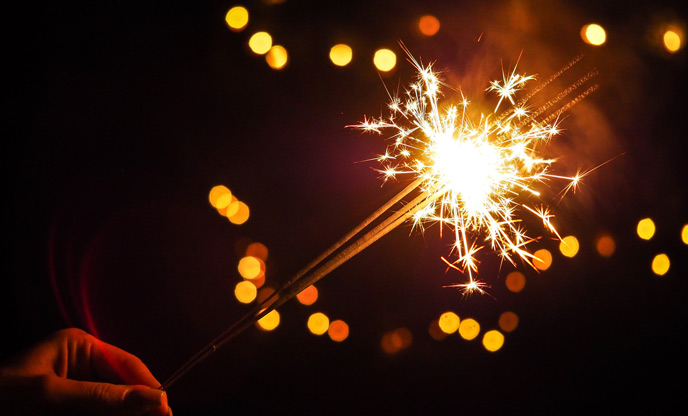 Everyone's favourite. Even if you don't have the option of lighting your own fireworks, it wouldn't be bonfire night without a little dance under the stars with these glittering wands! Creating pretty patterns and desperately trying to write your name in the sky never gets old. Make sure little ones are wearing gloves and provide a metal bucket for sparklers to be disposed of.
Here at Unique hideaways, we love any excuse to celebrate the seasons and we will never stop trying to create magical memories. We hope you have a wonderful 5th of November.
If you fancy a weekend away where you can celebrate bonfire night in a unique setting, or if you just fancy an escape to nature at this enchanting time of year, then take a look at our availability in our hideaway collection.