2021 glamping adventures
Penned on the 4th January 2021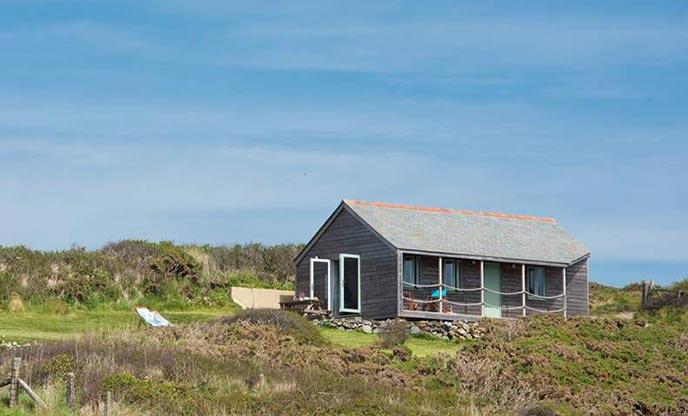 2021 has arrived, we're so excited to plan some new adventures. Where will the new year take you – are you looking for a cliff top cabin on the Cornish coast, a shepherd's hut in Somerset or a sea view escape in Pembrokeshire?
To help give you some inspiration, we wanted to share with you our most popular properties for the new year so far. It's time for an adventure...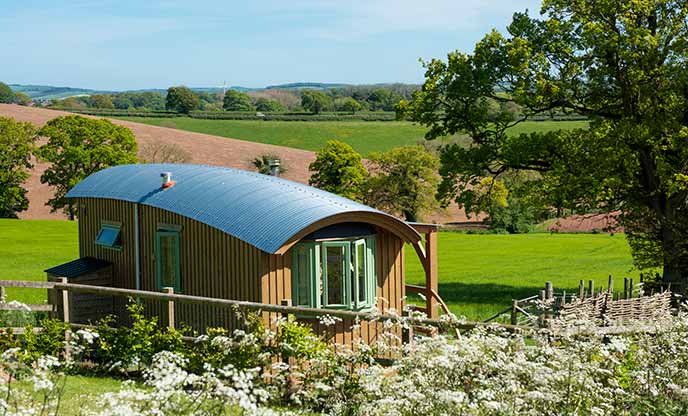 This tranquil wagon offers a south-facing verandah and bubbling hot tub to enjoy the gorgeous countryside and the hills of Dartmoor National Park.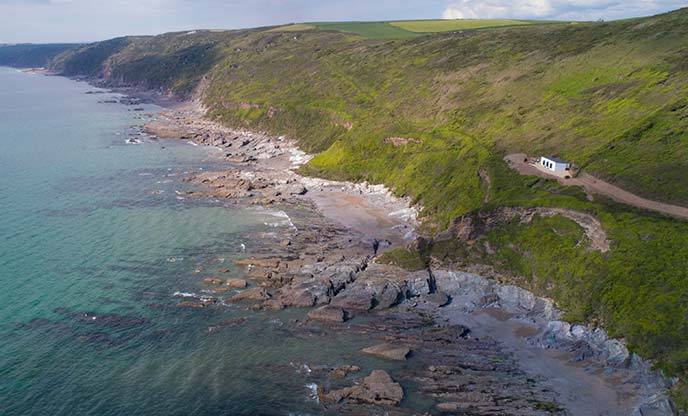 The ultimate seaside getaway, this gorgeous retreat is a wonderful spot for the two of you to explore the coast path on your doorstep.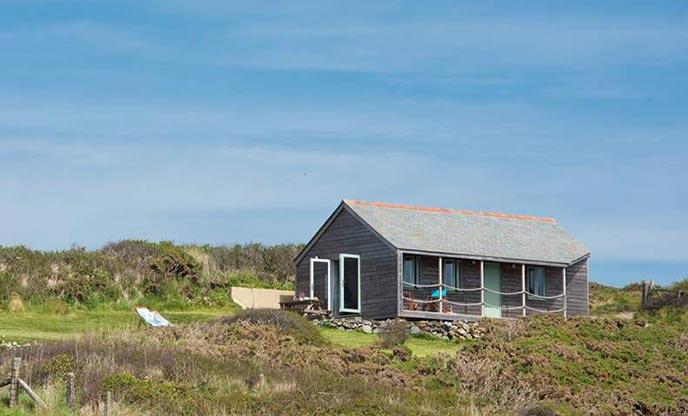 This gorgeous cabin is the perfect place to completely unwind, just for the two of you. Nestled in an Area of Outstanding Natural Beauty and facing west towards the magnificent Mount's Bay.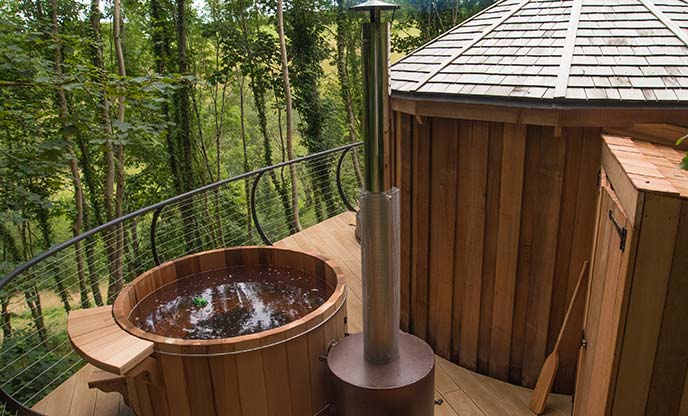 Perched on the slope of a sun-dappled wooded valley, Owl Cedar Yurt offers beautiful views across the treetops to the valley below. And with gorgeous Dartmouth on your doorstep, there's plenty to discover.
Mount View Horizon Safari Tent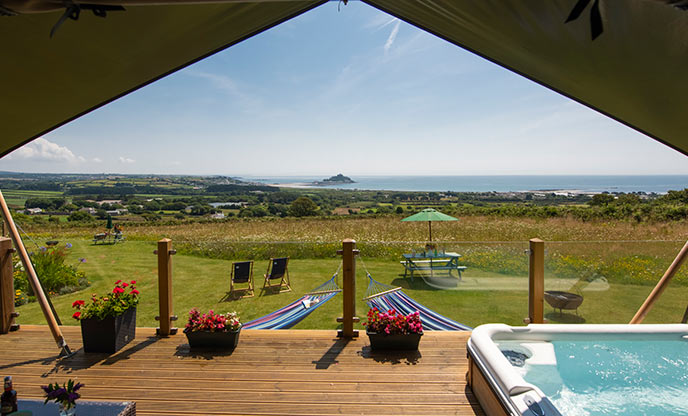 From the Lizard peninsula in the east to Mousehole in the west, this has to be one of the best views in the UK. Have breakfast outside on the deck and bask in the sunshine all day...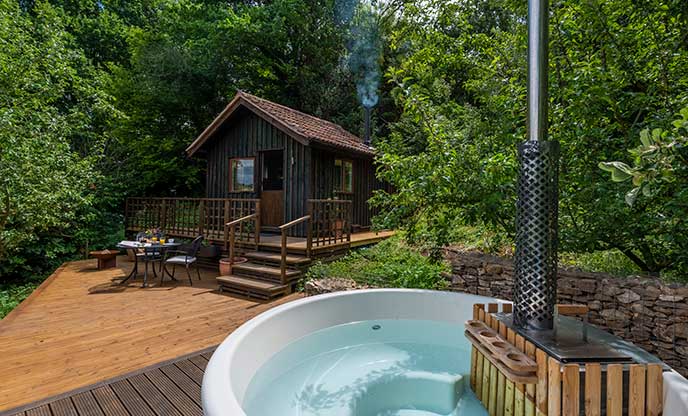 With views across an ancient orchard and over the gorgeous Coly valley, sit back and unwind in the bubbling hot tub and watch the stars twinkle in the night sky. Bliss...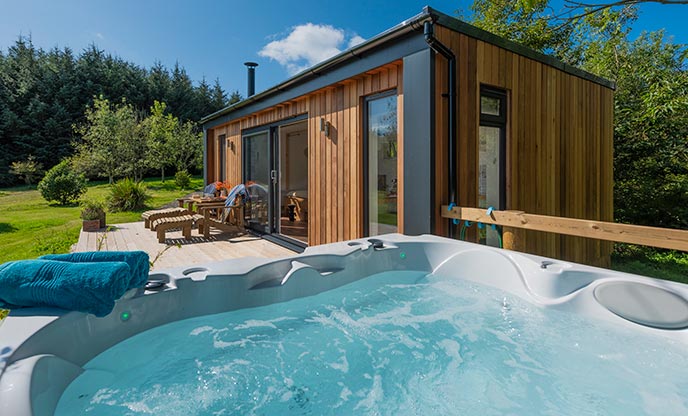 Tucked away in the Cornish countryside, Foxy Loxy is an idyllic cabin for two offering a peaceful location and the ideal base for woodland walks.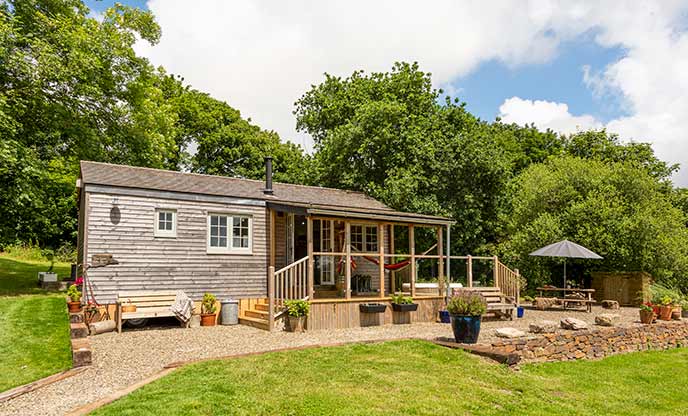 Lovingly hand-crafted The Little Cider House offers the most idyllic of hideaways, nestled in the beautiful Fowey Valley and a wonderful place for a family retreat.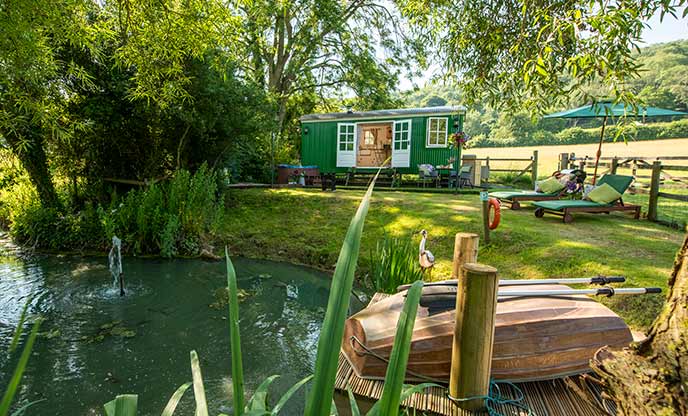 A secluded oasis, Lady's Well is a wonderful place for a Somerset escape. Explore the surrounding countryside, relax in the hot tub and spend quality time together.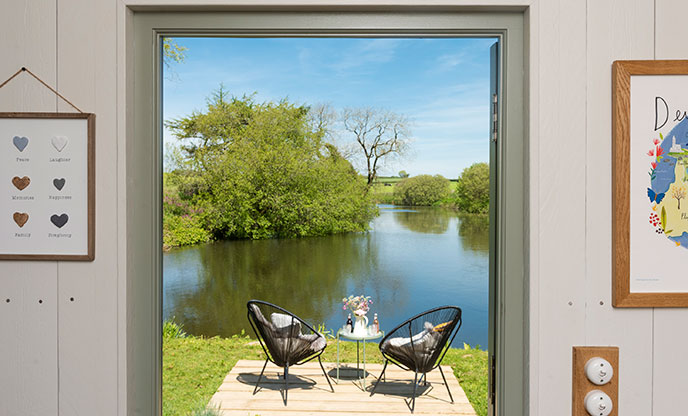 Hayley's Hut offers a place for you to unwind and recharge, miles away from day-to-day concerns. Hop in the hot tub with a glass of bubbly while gazing up at the night sky.