The wonder of a wood burner
Penned on the 26th October 2020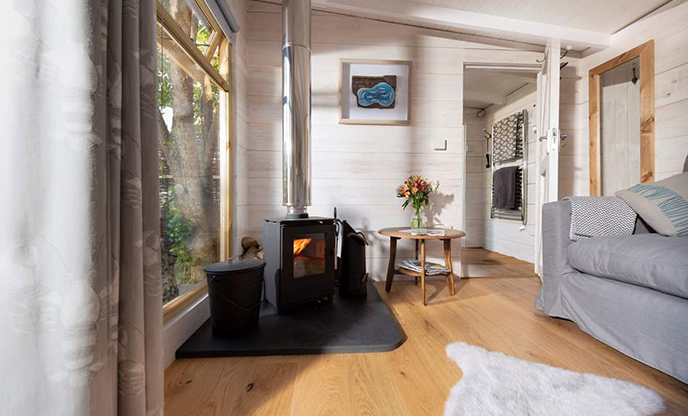 There's a frosty chill in the air and the hat, gloves and scarves are making an appearance for another year.
Autumn and winter are still a great time to go glamping, bringing the benefit of tranquillity all around and the opportunity to laze by the fire, head buried in a captivating book and fingers curled around a steaming mug of something tasty.
Venturing outdoors brings you opportunities to appreciate the seasonal changes, from beneath your woolly hat and big cosy coat. And you don't even need to leave your toasty hideaway if you don't wish to, simply admire your surroundings and enjoy the warmth of the wood burner…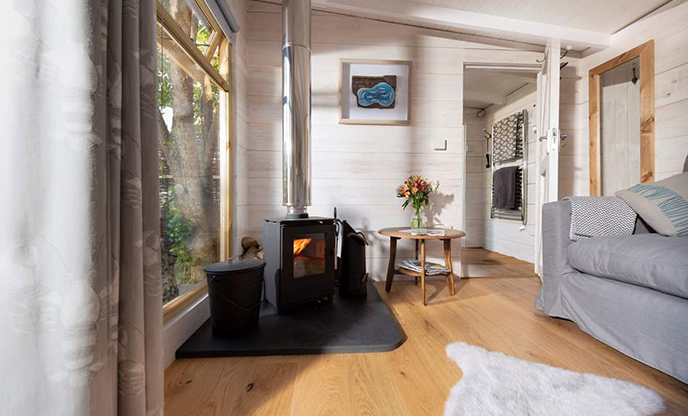 Tucked among the tree tops lies the aptly named Tree Tops Cabin, beautifully decorated and a cosy hideaway year round. No need to leave your cabin, although you may want to explore the beautiful Cornish coast on your doorstep.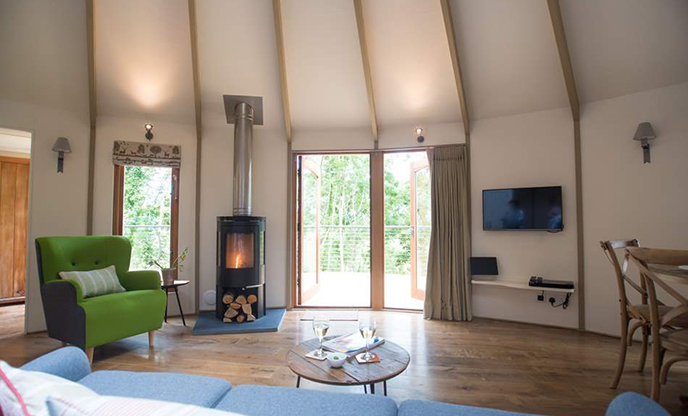 Based in the beautiful Devonshire countryside, Pheasant Cedar Yurt is a welcoming retreat and perfect for the whole family. Spend your days exploring the countryside, before returning to your yurt for a cosy evening in.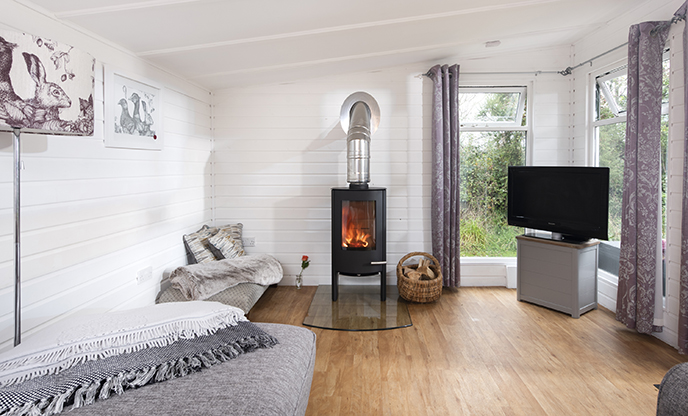 The gorgeous Cuddle Cabin is truly a delight. Curl up beside the wood burner with a hot chocolate, a blanket and a good book. What's better?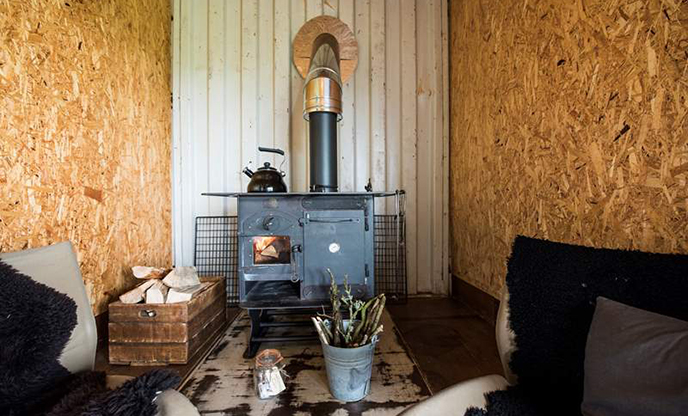 Set within an Area of Outstanding Natural Beauty, Rusty the Tin Tent has everything you need for a winter escape. Wood burner, fire pit, walk in shower and plenty of countryside to discover.
Tempted to go glamping? Take a look at our glamping sites for more inspiration...