The best places to eat in Pembrokeshire
Penned on the 28th June 2022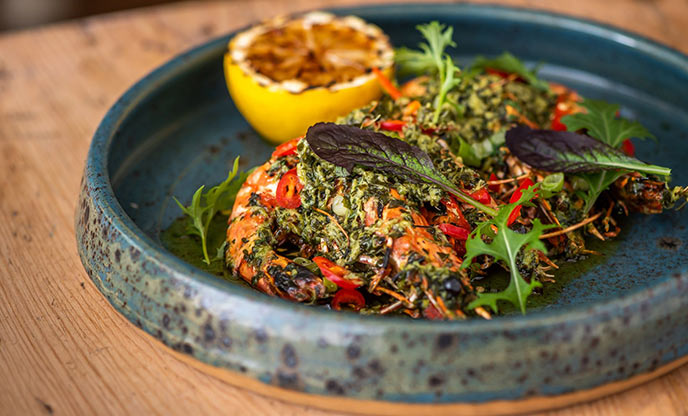 Surrounded by coastline on three sides, Pembrokeshire is a must-visit for those wishing to experience both the magnificence and beauty of nature. This idyllic and unspoilt region in West Wales provides the perfect place to seek out relaxation and the Pembrokeshire Coast Path offers some of the most stunning coastal walks in the whole of the UK. Pembrokeshire is home to beautiful scenery, wonderful beaches and a diverse range of wildlife. It also has an excellent selection of both well-established and up-and-coming eateries to enjoy after a day spent rambling in the Great Outdoors.
The Stone Crab, Saundersfoot
Best for: Seafood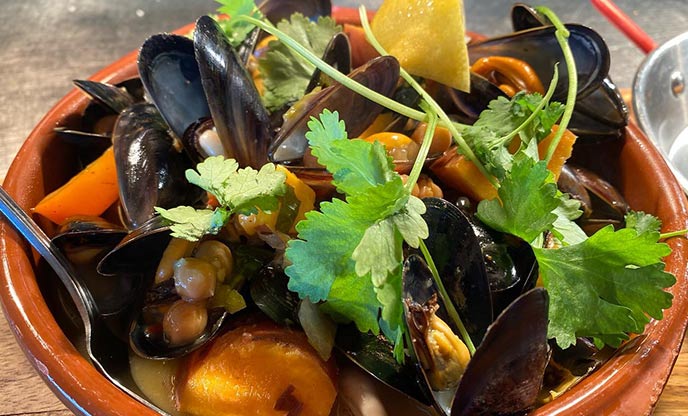 Well-known for its seafood menu, including 'proper' battered white fish and chips, 'posh' lobster fish and chips, and moules frites to name but a few, it's always best to book The Stone Crab in advance. During the summer months the bar and terrace is a pleasant place to soak up the views overlooking Saundersfoot Harbour whilst feasting on seafood plates and sharing platters. During the cooler months the casual, airy restaurant is an equally enjoyable place to share a meal and welcomes dogs. For those less keen on ocean-sourced food, there are meat and vegetarian options available. However, it's really the seafood that the Stone Crab has an excellent reputation for.
The Quayside Café, Pembroke
Best for: Cake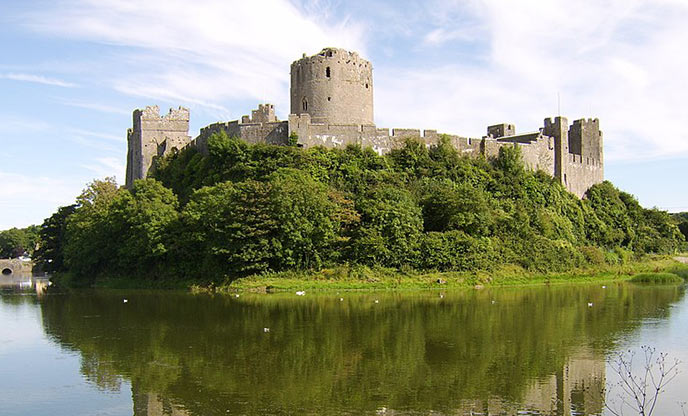 This unassuming café sits beneath The Cornstore Vintage Interiors shop and is famed locally for its light lunches, Italian coffee and delectable selection of homemade cakes. Expect bara brith, welsh cakes, carrot cake and the popular Cornstore cheesecakes, amongst a tantalising selection of other daily specials and gluten-free options at The Quayside Café. The beautiful handmade cakes can be ordered and collected, but we much prefer indulging in them in the café with an espresso. Or even better, on the quayside whilst appreciating the views of the medieval Pembroke Castle.
The Stackpole Inn, Stackpole
Best for: Pub grub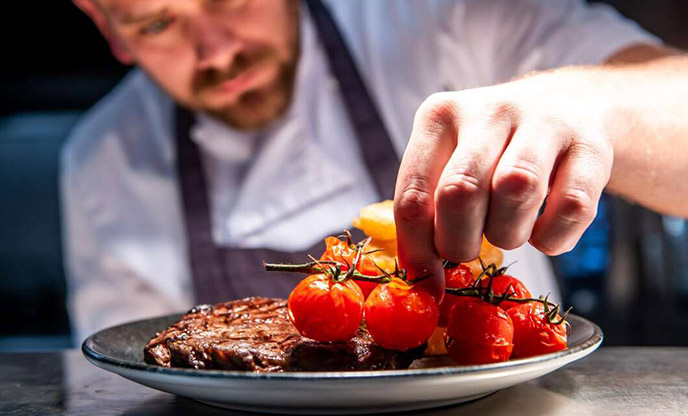 Found within the Pembrokeshire Coast National Park, The Stackpole Inn is well-known for its quality food and has won several awards as a result. The menu always features pub classics executed exceptionally well, alongside a delicious selection of specials. Due to its close proximity to the Pembrokeshire coastline, the menu often makes the most of the broad range of fish that the Welsh waters have to offer. Our favourite time to visit is after a day of exploring the national park or nearby Barafundle Bay – one of the best beaches in Pembrokeshire. Whether you're looking for hearty pub grub or a delicious fish dish, the Stackpole always hits the spot after a day spent outdoors.
Café Môr, Angle
Best for: Food on the go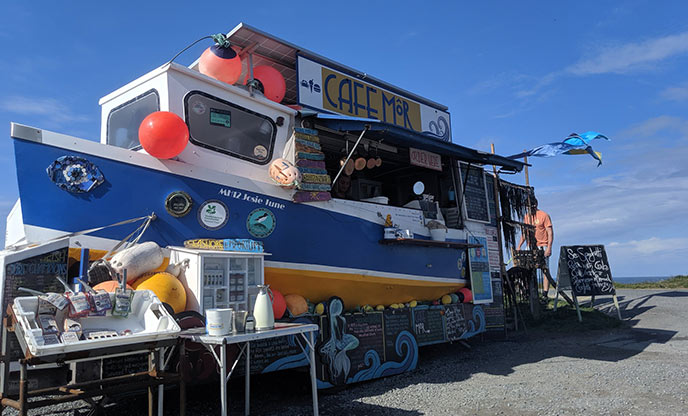 Meaning 'sea' in Welsh, Café Môr serves up award-winning street food on the west Pembrokeshire coast. Found in Angle, on the southern side of the entrance to the Milford Haven Waterway, it is known for great seafood and classic Welsh dishes with a modern twist. Feeding customers from a converted solar powered boat kitchen and a solar powered food truck, expect to feast upon delicious burgers, vegetarian options, and their famous lobster roll which made it to the Olympics in 2012. Either take your meal with you, or sit back and relax in the outside bar and eating area whilst lapping up panoramic views of the ocean.
Runwayskiln, Marloes Sands
Best for: Veggie lovers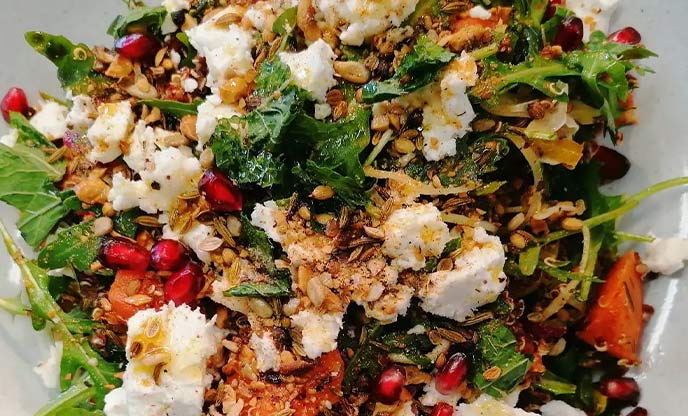 Nestled on the very western edge of Pembrokeshire, Runwayskiln is a former farm building, now a National Trust owned coastal café. Serving up vibrant, freshly prepared food and drink with a casual, counter-style service it's a popular spot for breakfast, lunch or coffee and cake. Expect fabulous local ingredients and coffee, scrumptious cakes baked on site, and a menu heavily inspired by nature and what grows nearby. The cute indoor space is small, with just seven tables, however there is also an outdoor area, which is a lovely place to sit in the summer. Alternatively, make the most of the takeaway service and enjoy your food on the Pembrokeshire Coast Path whilst taking in the scenery.
Where to stay: Officers' Mess | Take a trip back in time with a stay at our lovingly restored former WWII military building, just a mile from the beach.
The Druidstone, Broad Haven
Best for: Al fresco dining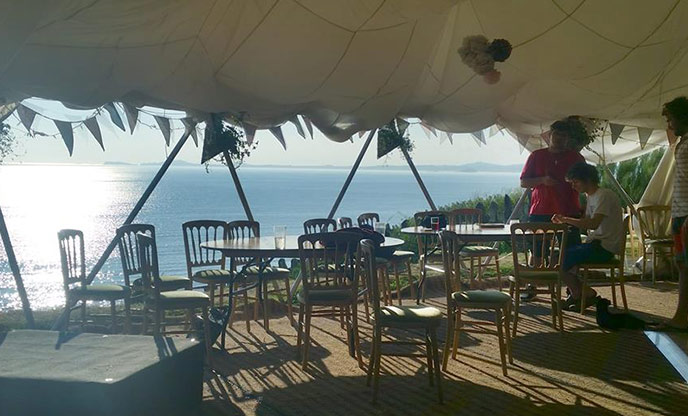 Standing at the edge of the ocean, atop the cliffs of St Brides Bay, The Druidstone offers top-notch food accompanied by stunning views and spectacular sunsets over the Atlantic Ocean. Set within 20 acres of lush grounds, you're a million miles from city life and fully immersed in the Great Outdoors. With tempting menus for breakfast, lunch and dinner, and more than reasonable prices, the Druidstone has an excellent reputation and has featured in multiple guides to eating in Pembrokeshire. Based within an old Victorian building, the atmosphere is informal and welcoming, with a beautiful outdoor seating area. If you're planning a visit, it's also worth checking out the events calendar, as the Druidstone often hosts musicians.
Where to stay: Officers' Quarters | Steeped in history and now lovingly restored, this hideaway provides a soulful escape to the coast.
The Mill Café, St Davids
Best for: Breakfast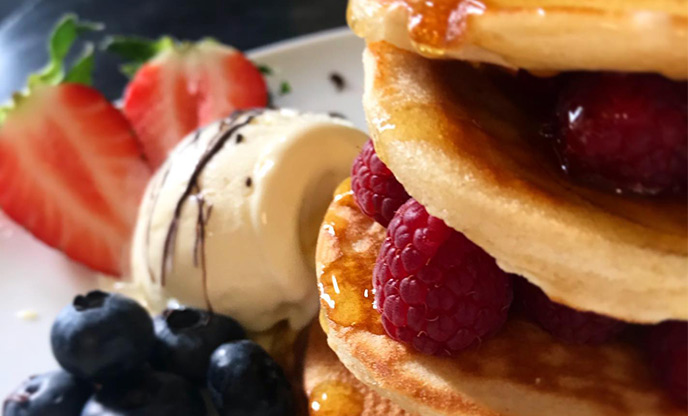 Sitting in the heart of St Davids – the UK's smallest city and a site of pilgrimage for centuries – The Mill Café is known for serving up excellent breakfasts which keep people coming back. The most popular options include a Full English and our personal favourite The Welsh Breakfast, complete with cockles and larver bread. There is also a broad selection of veggie options, including smashed avo on toast, The Veggie Breakfast and maple syrup pancakes. Each can be devoured in a basic, but relaxed setting with seating both upstairs and downstairs. Alternatively, pop in for a slice of homemade cake and a cup of tea or coffee, especially if their homemade walnut cake is on the menu!
Hooked @ 31, Fishguard
Best for: Fish and chips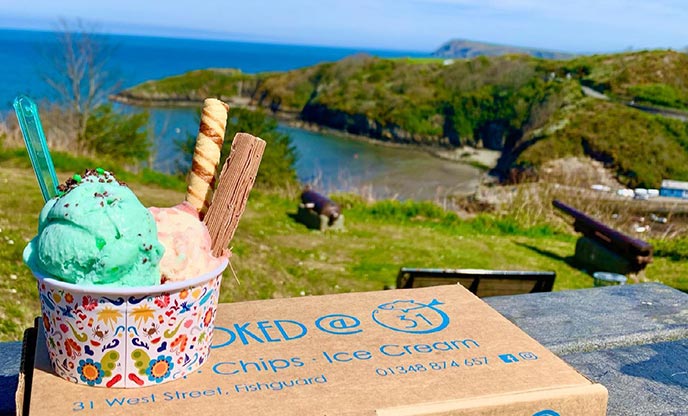 Voted within the top 10 fish and chip shops in the UK in 2020, Hooked @ 31 not only serves up award-winning battered fish and chips, but also offers twelve flavours of delicious homemade ice cream. The quality is excellent, with all fish coming from Stevenson's – local fishermen with over 100 years in the industry – and the milk for the ice cream being sourced from Pembrokeshire cows. Amongst other things on their menu, we love the Hooked Paella, which includes mussels, king prawns, squid, chicken and chorizo with smoked paprika-spiced rice, peas and lemon.
Where to stay: Station A | Perfect for a romantic getaway or family break, super stylish Station A offers spectacular sea views and a wealth of walks right from the doorstep.
The Canteen, Newport
Best for: Pizza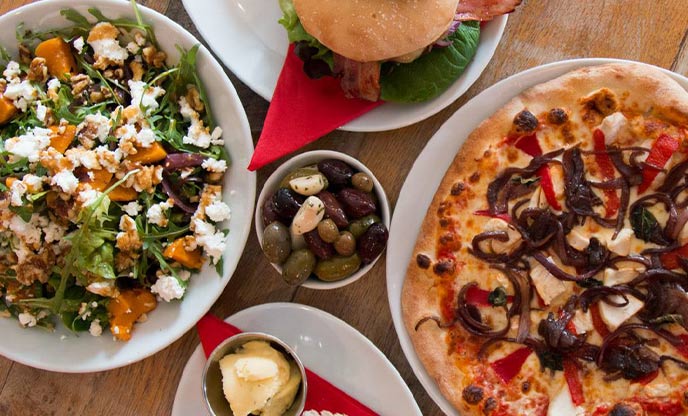 On Pembrokeshire's north coast, The Canteen serves up delicious stone-baked pizzas, alongside a menu of homemade burgers and fresh salads. With a wide selection of crispy-based pizzas, including multiple veggie, vegan and gluten-free options, there's something for everyone. The prices are reasonable and quality ingredients are used, making it a popular spot for both lunch and dinner. Enjoy your meal in the indoor seating area, or take it away to eat next to the ocean or at your hideaway. The Canteen is a popular restaurant for many, particularly families.
Where to stay: Y Berllan Hideaway | Perfect for a family getaway, this hideaway is a fairy-tale retreat nestled in an enchanting woodland glade.
The Nag's Head, Boncath
Best for: Families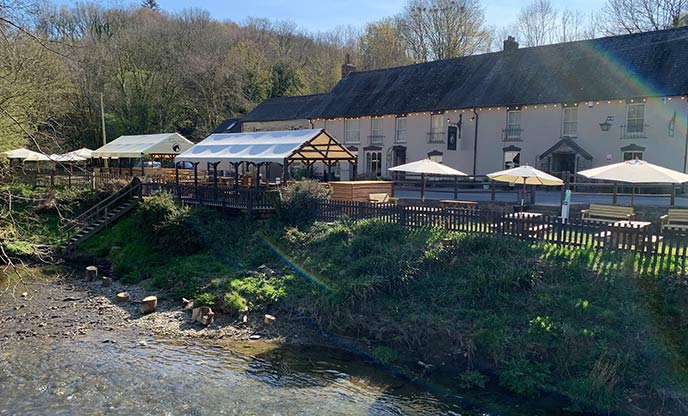 Steeped in history and located in the magical Cych Valley near Cenarth Falls, The Nag's Head is a family-owned riverside gastropub. A friendlier welcome couldn't be had anywhere, and the comforting decor makes you feel instantly at home. Expect delicious seasonal food, served up alongside local ales, beer and tempting wines. On warmer days, the best place is in the garden seating area, which also has a children's playground. When it's cooler, sit next to the roaring fire to make the most of all the comforts that come with being in a traditional, friendly, country inn.
Staying in Pembrokeshire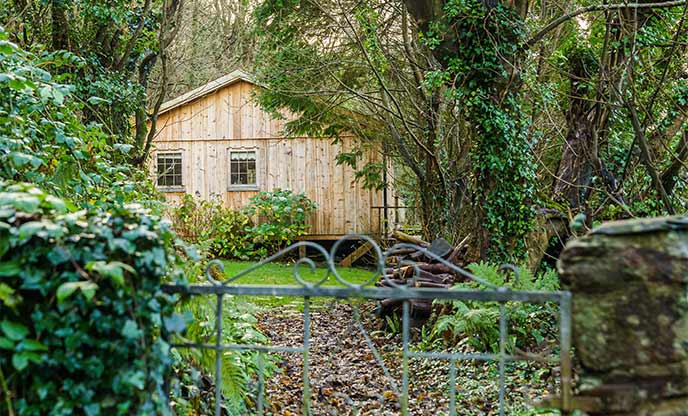 There is plenty to see and do in stunning Pembrokeshire. Stay at one of our heavenly hideaways and sample some of this delicious food for yourself, whilst being surrounded by idyllic scenery.