A cosy stay at Station A, Pembrokeshire
Penned on the 13th December 2021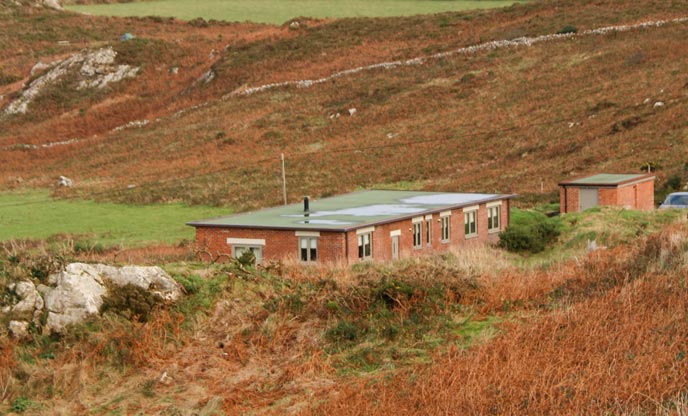 Uk-based adventurer and blogger, Rachel from Waking up here shares her wonderful stay at Station A, our unique former WWII research laboratory nestled within the wild landscape of Pembrokeshire.
Nestled within the wild landscape of Pembrokeshire, this former WWII research laboratory is as unique as it is beautiful. As soon as you walk through the doors you're greeted by a wall of windows with sweeping panoramic views out to Strumble Head Lighthouse and beyond. In fact, there are sea views from not only the main living area, but also both bedrooms - a welcomed sight first thing in the morning, best appreciated with a big mug of coffee, tea or hot chocolate. With multiple seating areas in the main living area, complete with a wood-burner, there's plenty of space for families, friends or simply for two to spread out. The furniture has been individually crafted and Station A has some gorgeous quirky features, like the old fashioned light switches and fixtures, which retain the property's history. There's also a lovely dining table with space for eight, or in the warmer months, outdoor furniture to soak up the sunshine.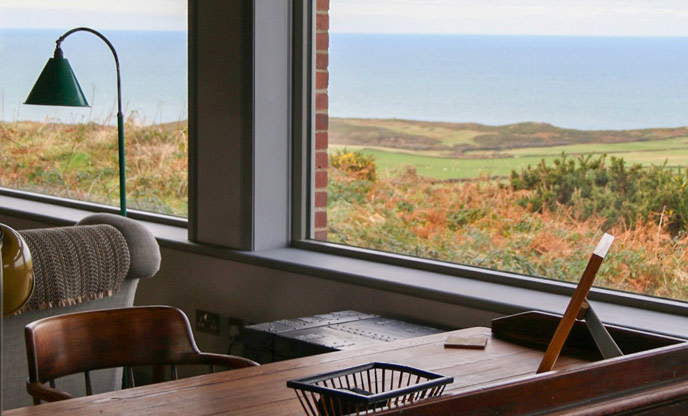 Those lucky enough to stay in the master bedroom are treated to a sumptuous king-size bed with an en-suite bathroom, and the secondary bedroom is set up with twin beds and stunning sea views. There's another separate bathroom with a luxurious deep bathtub to relax in after a day of walking Wales' rugged, and nearly impossibly beautiful, Coastal Path.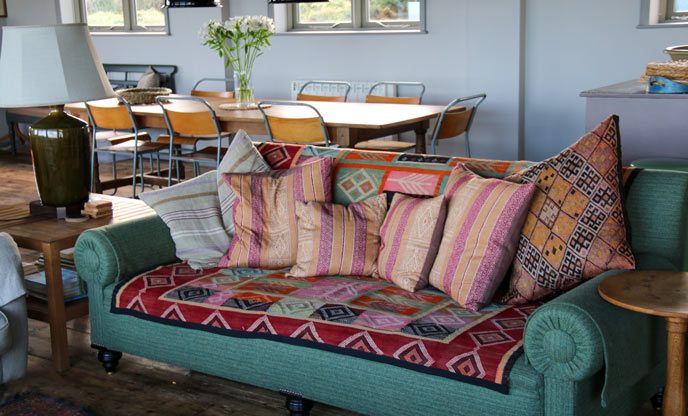 The best way to spend your spare time? Cook up a feast in the kitchen, enjoy the lack of signal (though there is WiFi), and curl up next to the fire with a good book, or grab one of the board games in the cupboard and try not to get too competitive with your other half. Station A lends itself to reconnecting and resetting with no distractions to be found. I can tell you first hand, it was glorious and for the length of your stay, all you need to focus on is 'where should I relax next?'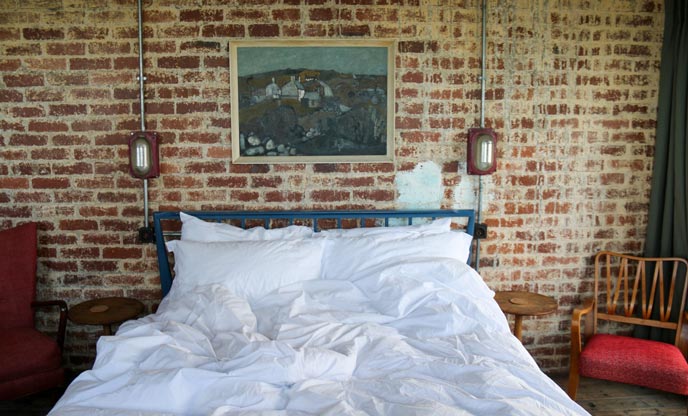 If you can tear yourself away from the cabin, there's plenty to see and do nearby. In the nearest town of Goodwick, you'll find the Rose and Crown which is a traditional English pub serving wholesome dishes. There's also St Davids (the smallest city in Britain) and Fishguard to explore, as well as Tenby, which is about an hour away towards Cardiff.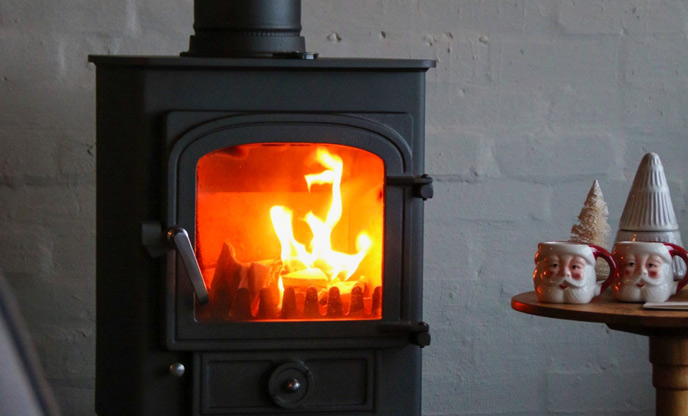 And beaches? Well, there are many amazing beaches nearby including Pwllgwaelod and near Tenby you'll also find Church Doors Cove which is well worth the climb down and stairs back up! Make sure you also factor in time to explore the Blue Lagoon, a former slate quarry now managed by the National Trust. On a lucky day, you might even be able to spot seals or dolphins playing in the crashing waves below.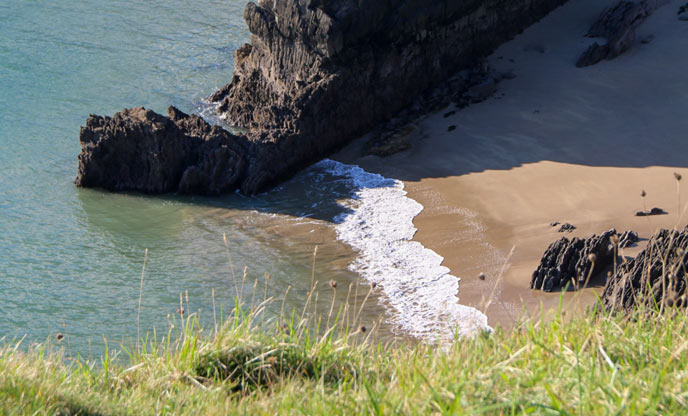 If you're looking for a place to forget about the outside world, Station A should be your first choice. I never wanted to leave and I know that I'll be back again.
Delve a little deeper into the magic of Station A here.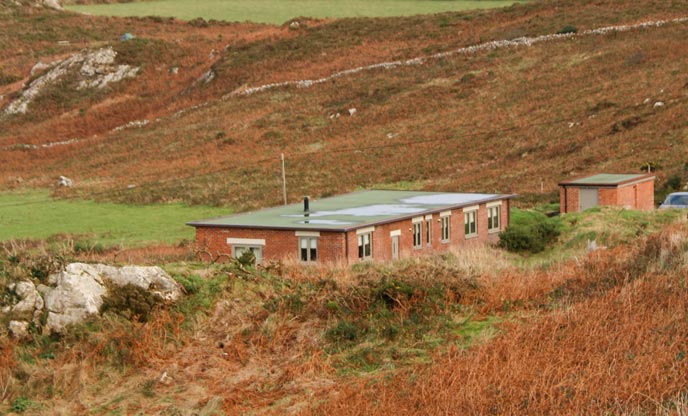 Written in Collaboration with Rachel from 'Waking Up Here'. To stay up to date with all of Rachels wonderful travels, follow her journey on Instagram here. All images are credited to Rachels stay at Station A, November 2021.