What is Glamping?
Penned on the 29th April 2021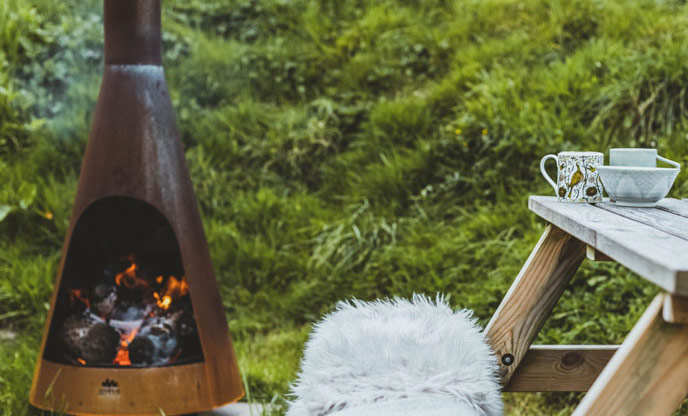 Glamping… What is Glamping? The definition is traditionally a combination of two words: glamorous and camping, but we believe it is so much more than this. It's an escape to nature, but with added luxuries you wouldn't normally associate with camping. There are no soggy tents, uneven ground to rest your head upon, musty sleeping bags or shared outdated facilities. Glamping is actually a heavenly kind of holiday.
Glamping is a retreat to the great outdoors, but with a proper bed, running water, cooking facilities and all with unique, personal, quirky features. It's comfortable, cosy, and the atmosphere that glamping creates is honestly unbeatable. A common mistake with glamping, is that a lot of people think it's only canvas structures, but there are so many other types of stay. Glamping is unique accommodation, including cabins, shepherd's huts, and boathouses, to name a few, that can be enjoyed all year round. It is truly magical; we love it and trust us if you give it a chance, you will too.
where to stay: Rosie's Hut
Where and when did glamping begin?
There are many types of accommodation that fall under the glamping bubble. Yurts and Safari tents are two of the most popular forms of glamping accommodation and both are rich in history. Yurts (once known as Gers) have been a popular type of home in Central Asia, especially in Mongolia since the 1100s. Yurts were built as semi-permanent homes as they are easy to put together and move around. They are still used in Mongolia and other Central Asian countries as housing, but are now recognised as one of the most popular forms of glamping accommodation. There's a reason why this type of accommodation is so sought-after. Yurts allow you to feel part of nature due to being positioned in un-spoilt paradise, but the interiors are equally as attractive. Colourful rugs, wood burners and roll top baths are just a few of the features that can be found inside a yurt, that help to provide an indulgent holiday experience.
Skipping forward many years, safari tents began a new trend of glamping. In the 1900s wealthy Europeans and Americans started to travel to Africa for safaris. Although they loved the adventure element of the trip, they still wanted to be surrounded by luxury. What could provide a better base for adventure seekers to rest their head, than these bespoke tents. Furnished with Persian rugs, luxury bedding for full-sized double beds, and antique furniture, they housed everything you could possibly wish for after a day of exploring the wilderness.
Nearly 100 years later and Glamping was officially born. The 21st century saw the demand for glamping accommodation grow. Some believe this is due to the recession and people wanting to holiday more in the UK. In 2007 Google started to recognise the term glamping, but it wasn't until 2016 that glamping was officially added to the English dictionary. It is now one of the most popular forms of holidaying across the UK, but is also recognised globally as a luxurious form of escaping to the open air.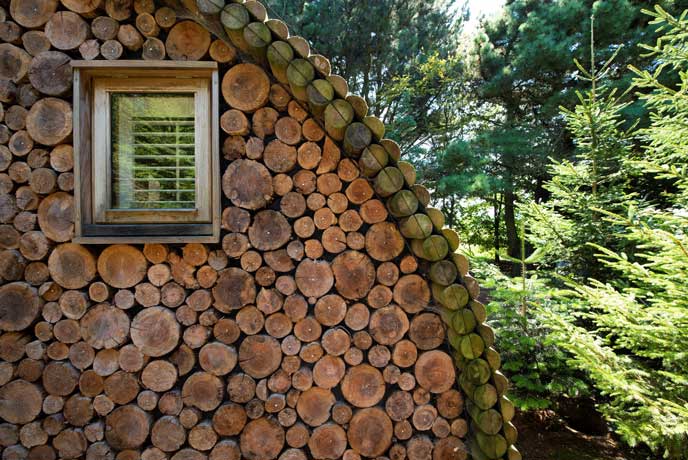 Where to stay: Wildwood Hideaway
What is the difference between glamping and camping?
We aren't here to tell you that camping is a terrible type of holiday, because it's not. Camping is wonderful in its own unique way. It's an escape to nature and a real adventure off the well-worn path. All we are saying is that glamping provides a more luxurious and comfortable way to stay in the wild and we believe there is something in our bespoke portfolio of hideaways, for everyone to enjoy.
Glamping is a stress-free holiday. There's no need to dig out a tent that you always struggle to fit back into the bag… why oh why do they make tent bags 100 x smaller than the tent itself? You don't need to spend the days before your holiday packing the car full of sleeping bags, roll mats, pots and pans, cutlery, plates, gas stoves and wine glasses, as all our glamp sites are fully equipped with everything you could possibly desire during your stay. Glamping builds on all the benefits of camping, with some extra special features on top. You still wake up to bird song and babbling streams, sea views and all the other sweet sounds of nature, without being in a stuffy tent. There are still campfires, woodland walks and times where Wi-Fi doesn't exist, but what remains is a retreat to nature, time out from the busy world that feels like it never stops spinning a million miles per minute and an unbeatable ambience that helps you to create memories to last a lifetime.
So what luxuries can you expect from glamping? We have a great range of accommodation all with unique features. From luxurious furnishings to bespoke artwork, quality is always key. The majority of our hideaways have wood burners inside and fire pits out, so are able to accommodate guests throughout the year. And what could be more luxurious than a break away with a loved one, friends or family, where you can indulge in a glass of wine while relaxing in the hot tub while dinner cooks in the outdoor pizza oven. Welcome to the world of glamping… pure bliss.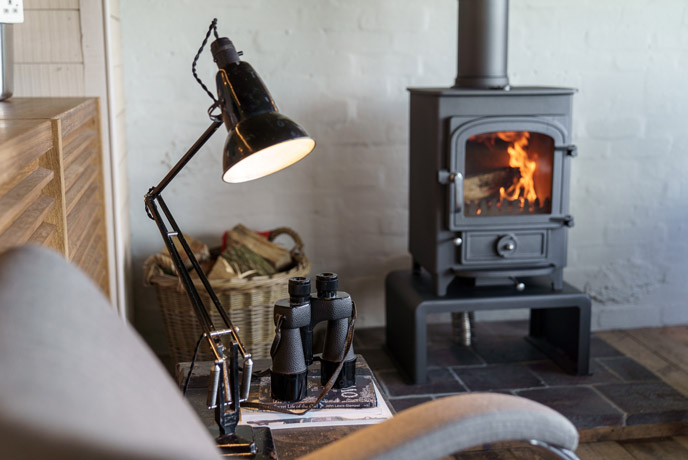 Where to stay: Station A
Who is glamping for?
Glamping is for everyone. It's for the lovers of nature, for those who appreciate the smaller things in life and are wishing to step away from stressful everyday activities and immerse themselves in nature's paradise. There are accommodation types to suit everyone. Couples looking for a romantic retreat, families wishing to drag their children away from a television screen and for friends longing to catch up. If you're thinking because it's luxury there's no chance you can bring along your four-legged friend, then think again. Many of our beautiful sites allow your beloved pooch to be part of the holiday experience. Like we said, we have something for everyone, you just need to let us make your dream a reality.
Where can I go Glamping?
Glamping is now recognised globally as a luxurious type of holiday. You can glamp in almost every country. Here at Classic Glamping we operate across the UK. Our accommodation is scattered all over the landscape, from dramatic cliff tops, and woodland wonderlands, to the rolling Devonshire hills, and we even have accommodation on the water. We care not only about the uniqueness of the accommodation, but the location is equally as important.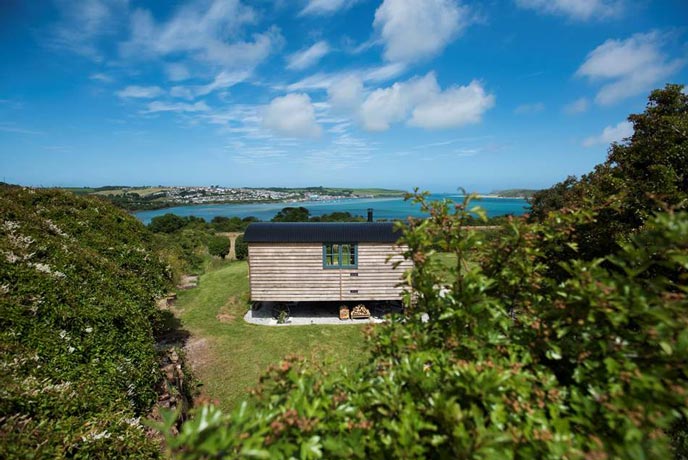 Where to stay: Tregwelan Shepherd's Hut
What are the different types of glamping accommodation?
Naturally over time the term 'Glamping' has evolved. Glamping is no longer just canvas tipis and bell tents. We love these structures, but we also love that glamping has developed into quirky, high end, unique structures. We know that within our ever growing, bespoke portfolio of hidden gems, there is something to suit everyone. We have put together a guide for our different types of accommodation and who we believe would most enjoy an escape to them.
Glamping for the lovers of romance:
Shepherd's Huts: As the name suggests, shepherd's huts were traditionally used by shepherds to watch over their flocks. We now describe shepherd's huts as one of the most idealistic types of glamping accommodation. They are perfect for couples looking to pack a bag for a weekend in the wild while also being surrounded by life's most desired luxuries. Our shepherd's huts are open all year round as the majority have a cosy wood burner to snuggle up by after a chilly winters day of exploring secret footpaths. And what could be more romantic than spending your evening sipping on champagne under the star lit sky as you soak your worries away in the hot tub… how indulgent. Although the majority of our huts sleep two, we have a few that can sleep up to four.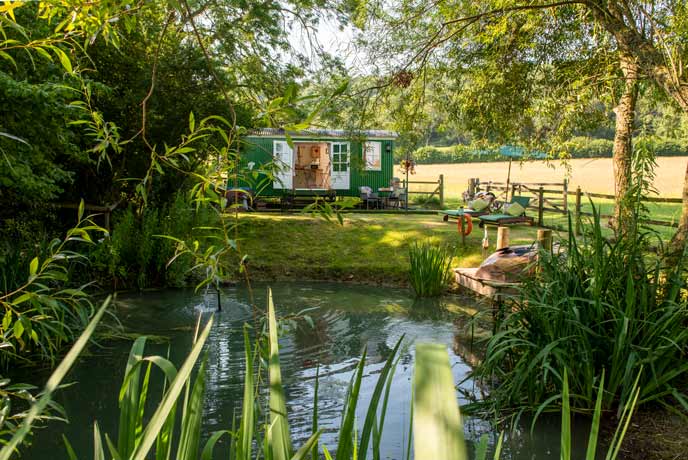 Where to Stay: Lady's Well Shepherd's Hut
Glamping Pods: The best way to describe a glamping pod is 'small with soul'. These little havens might be smaller than other forms of glamping accommodation, but they are so perfectly charming, that you will find yourself unwinding from the pressures of everyday life as soon as you arrive. With outdoor fire pits to toast marshmallows upon and a view that is so stunning it will literally take your breath away, you will find yourself returning year on year to these little havens. Best suited to couples, but can also accommodate a young family of four.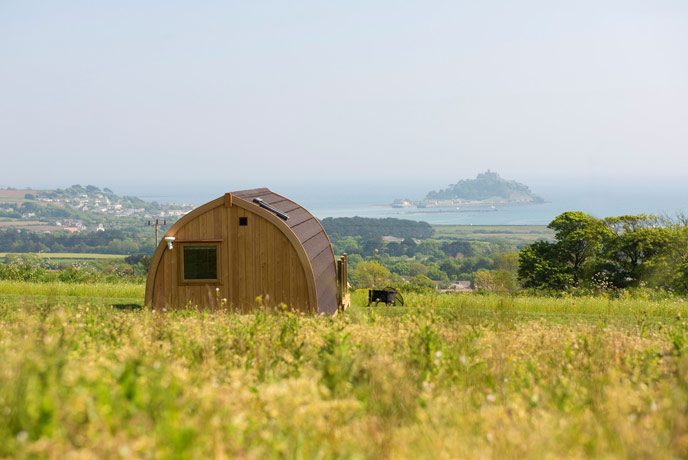 Where to stay: Coastal Gaze
Cosy Cabins: Our cabins range in size, structure and appearance, but all have exclusive qualities and can be found in enchanting locations. If you're looking for a getaway that is similar to a cottage, but you still want to be surrounded by nature, then one of our quaint cabins is the perfect option for you. Often smaller in size and open plan, the structures are simple but the interiors unique, not to mention the locations. Many of our cabins just sleep two, but a few can accommodate up to four and provide the dreamiest space for friends to reminisce on the memories they've shared together.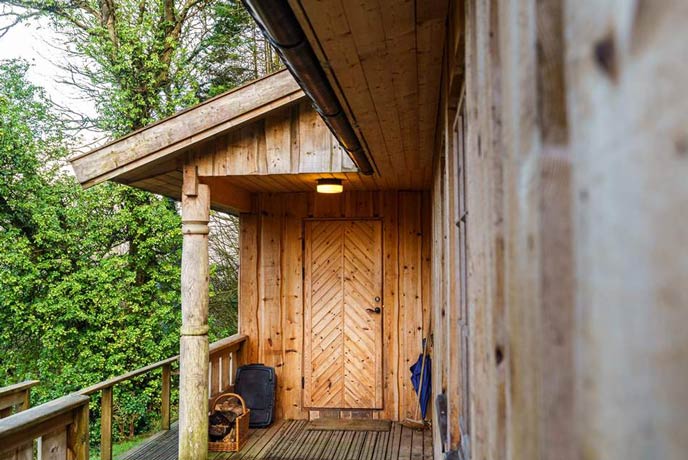 Where to stay: Y'Berllan Hideaway
Glamping with friends:
Treehouses: A treehouse is one of the most desirable types of glamping accommodation. What isn't appealing about being up in the sky and feeling as tall at the treetops? Our cedar yurt treehouses offer an extra special break away. When you dream of spending time with your favorite group of friends our treehouses can provide you the idyllic base for a long weekend of catching up by the wood burner, relaxing in the hot tub and sharing a delicious feast around the dinner table. Our cedar treehouses create a heavenly ambience for you and your friends to make new memories to cherish forever.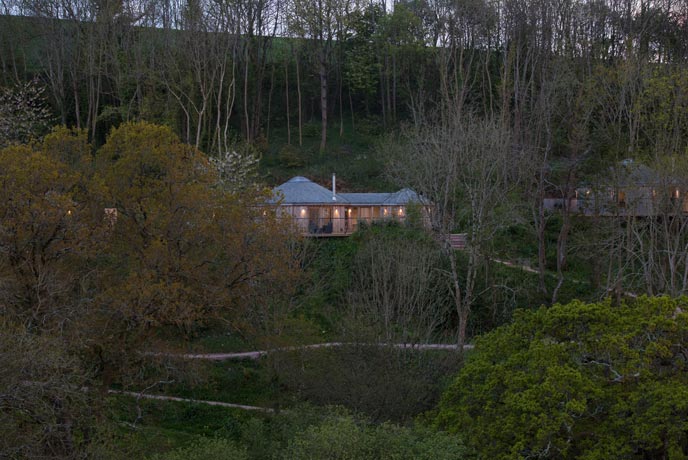 Where to stay: Buzzard Cedar Yurt
Houseboats: One for the lovers of the ocean. While floating above the water, what could be more soothing than sitting on the deck with a morning cup of coffee as the day begins the wake. Our beautiful houseboat on the Isle of Wight sleeps up to 8 guests. A unique location for you and your friends to take a trip away and spend some much-needed quality time together. Our newest addition to our unique portfolio is our impressive barge in Cornwall. A hand made boat in the most enchanting location. It sleeps four and it truly is the idyllic setting to retreat too with your nearest and dearest.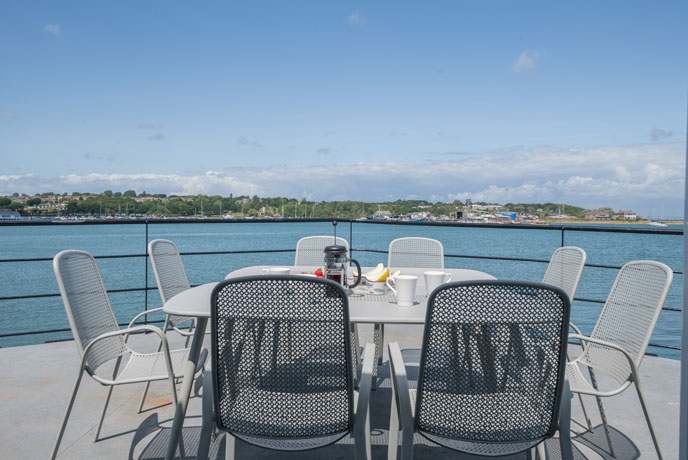 Where to Stay: Fortune
Safari Tents: Safari tents are a fantastic type of glamping accommodation. They appeal to a lot of people because you still feel like you're camping. You can hear the pitter patter of rain dancing on the canvas while you rest your head upon the comfiest bed. You really do feel like you are out in the great outdoors, but with all the home comforts you could possibly desire surrounding you. Safari tents sleep up to six people, so are great for a family escape. They are also popular with couples looking for a break away with friends. The majority of our safari tents have private hot tubs, as well as fire pits to cook up an alfresco feast!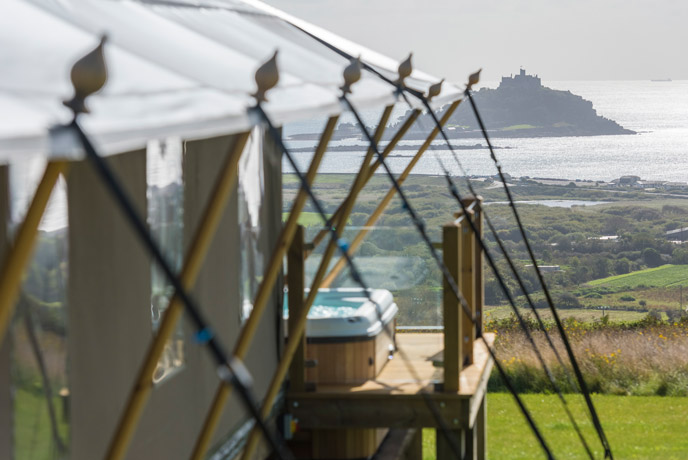 Where to stay: Mount View Sunrise Safari Tent
Yurts: Rich in history and distinctive in style, these circular canvas structures, including wood and bamboo latticework, are a delightful dome shape with attractive skylights. Transporting you to another world, there's nothing quite like staying in a yurt. They are an open space for families or couples to enjoy. They are smaller than safari tents and often have kitchens outside undercover. There are still plenty of luxuries to enjoy including roll top baths, wood burners and stylish interiors. You can sleep up to five in most yurts, but the extra beds are cosy bunk beds, best suited to children.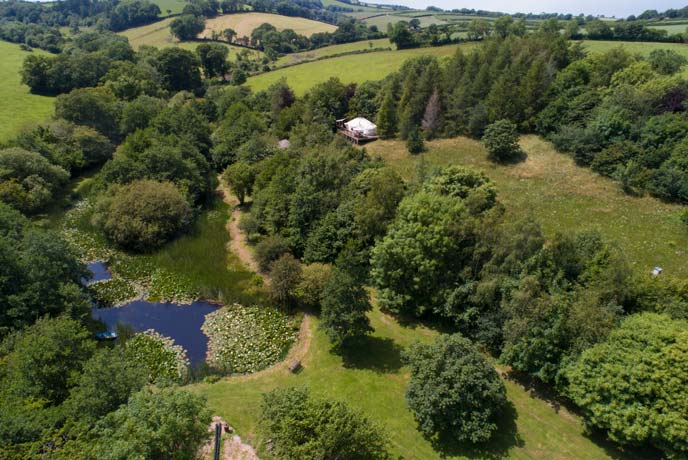 Where to stay: Poppy Yurt
Glamping for the seekers of quirky accommodation:
Airstreams: For the enthusiasts of retro, sleek and chic design that's out of the ordinary, it doesn't get more unique than staying in a converted Airstream. Airstreams date back to the 1930s and are a type of caravan that's easily recognisable thanks to its polished aluminum exterior. From their days of travelling the dusty roads of America, to now being set in the most tranquil environment, our airstreams boast an abundance of character. They both sleep two and have their own private hot tubs and wood burners. What more could you ever desire!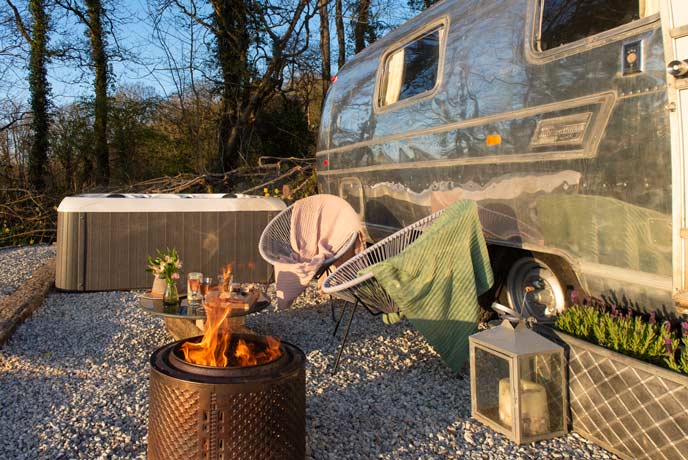 Where to stay: Panoramic Silverbullet
What are the benefits of Glamping?
Honestly, what could be more beneficial than spending time in nature, reconnecting to the earth and taking time to switch off from the outside world. Yes, you can get away from it all by hopping on a plane and lying on a beach, or escaping to the city for a luxurious weekend of fancy restaurants and rooftop bars, but honestly what could be better for the soul than a swim in the sea, lighting the fire, reading a good book, cooking outside and literally tuning out from reality. There's nothing like glamping to soothe the soul. With mother nature surrounding you, you can see your worries floating away. Glamping allows you to reconnect to nature and disconnect from the rest of the world, whilst being surrounded by unique luxuries. Allow yourself time to breathe and spend that well needed time with the ones you love. Glamping is magical. Just trust us, we promise you'll thank us later.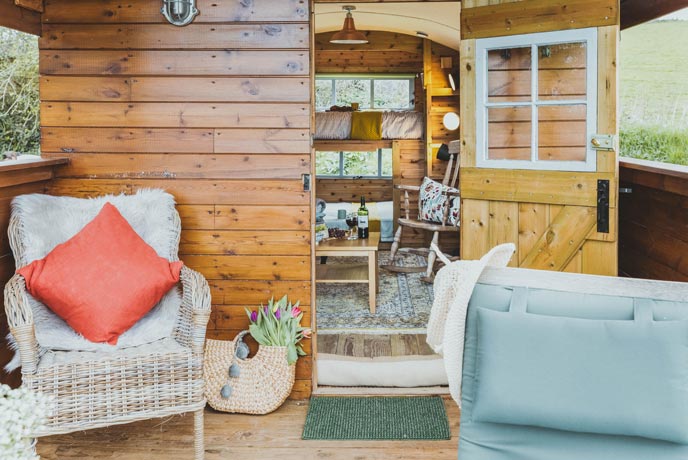 Where to stay: Little Modbury Lookout