National Botanic Garden of Wales, Carmarthenshire
Penned on the 19th March 2021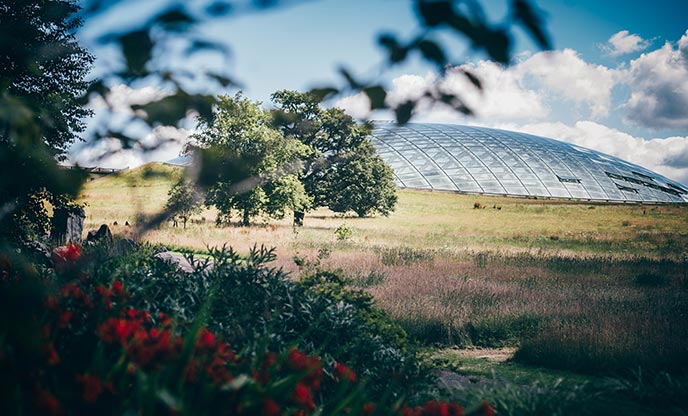 From the world's largest single span glass house to hidden fairy glens, these gardens really are a paradise for any nature lover.
The National Botanical Garden of Wales first opened in May 2000. It's most famous feature on site is 'The Great Glass House' which is the largest single span glass house in the world...any plant lover's dream! The gardens are also well known for the late 18th century Double Walled Garden, which you can explore during your visit.
This delightful venue is host to many workshops such as 'Get to know your Wildflowers' and 'Beekeeping Taster course'. Those who wish to improve on their green fingered skills or have a desire to get more involved in all the joys that mother nature has to offer, should look no further than learning new talents in this botanical haven!
The National Botanical Gardens have a range of events throughout the year. They focus on the seasons which makes everything bespoke and extra special. They even host outdoor cinema nights at dusk. Pack your picnic blankets, popcorn and prosecco, and settle down to a much-loved film surrounded by bee's and butterflies. Pure bliss!

Here are a few of our
favourite areas to explore throughout the gardens:
The gardens also have children's play areas including a Fairy Wood and there are two different delicious places to eat: The Stable Block and Y Pot Blodyn Garden Centre.
This fantastic venue is hoping to re-open daily, in the next few weeks from 10am-6pm. They even allow dogs on Mondays and Fridays to wander through the wildlife. Be sure not to miss their exhibition 'Of Foresters, Farmers and Fish- Tales from the Wildwoods of the Old and New World'.
Where to stay nearby…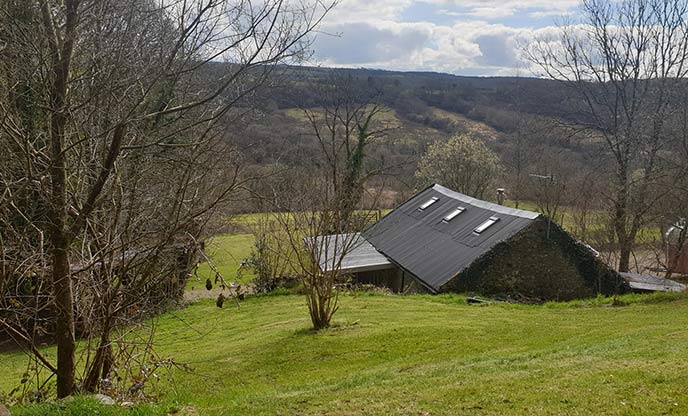 A Welsh wonder, Syddyn Fach is a rustic rural retreat. The natural beauty that surrounds this hidden cabin, allows you to truly relax in the unspoilt Carmarthenshire countryside. This charming, dog- friendly barn conversion, sleeps two and will definitely be a glamping holiday to remember.