Amazing Spaces
Penned on the 29th May 2019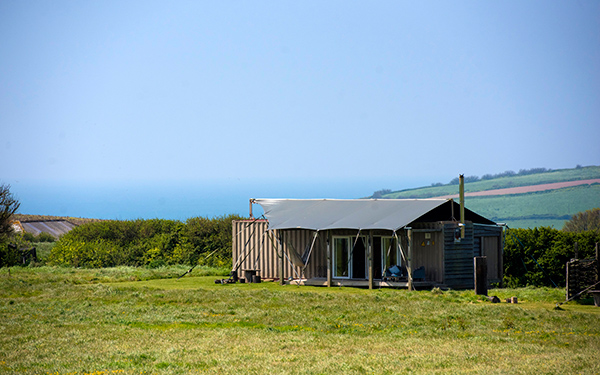 According to George Clarke, an Amazing Space is 'somewhere that you just think 'wow' when you walk in, when you instinctively have a positive reaction'. And he was wowed by our very own Rusty, a 'tin tent' in an Area of Outstanding Natural Beauty in far west Cornwall, designed and brought to life by Jon and Sally.
Their vision for this very special place to stay was simple; a back-to-nature space to relax in comfort without impacting the environment. They spotted a boring old shipping container and transformed this dark box into a high spec sight-for-sore-eyes destined for a television appearance.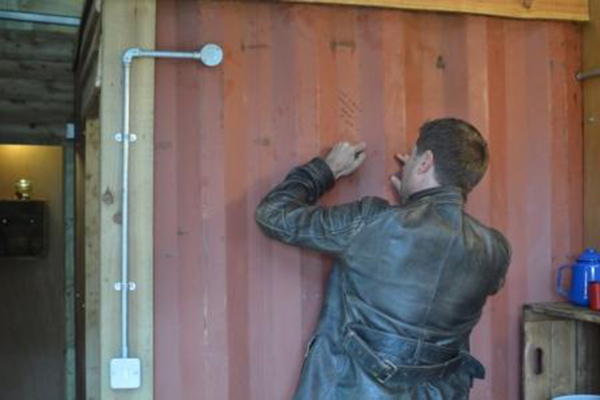 Amazing Qualifications:
1 The Transformation
You can watch the drama unfold, from delivery of a massive shipping container down a Cornish country lane, to the effects of the big storm, to the moment George Clarke says WoW, on Channel 4's Amazing Spaces.
George's explanation of an amazing space goes further:
'After you think it's a great design that uses interesting building materials, fantastic skylights or materials or natural light in an inventive way that might give a magical view of the landscape. But when you walk in and you've automatically got a smile on your face, and the space is just beautiful, that's when it's amazing. The story behind the space is important too.'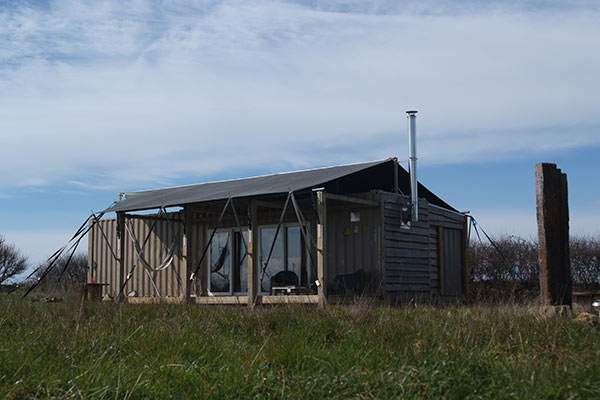 2 The Room
Sit up in bed, sit around the dining-table in front of the view, snuggle in front of the wood-burner, get changed in the cloakroom, have a shower for two or a full on dance party in the large kitchen.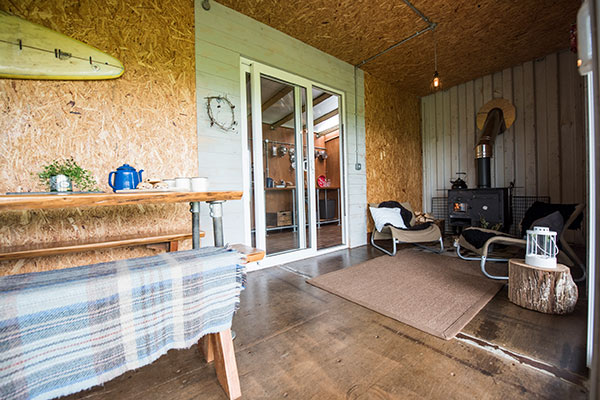 3 Whatever the weather
When it's not sunny or you're finished with the fire-pit, batten down the hatches, light the stove and stay toasty with woolly blankets. There's hot water too, of course.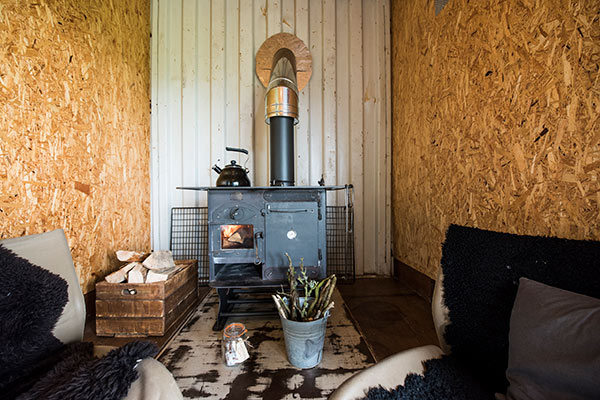 4 Comfy camping
From furs to fine china (well, gorgeous enamel mugs), sprung mattresses and fluffy towels, there are plenty of little luxuries to make this more than posh camping.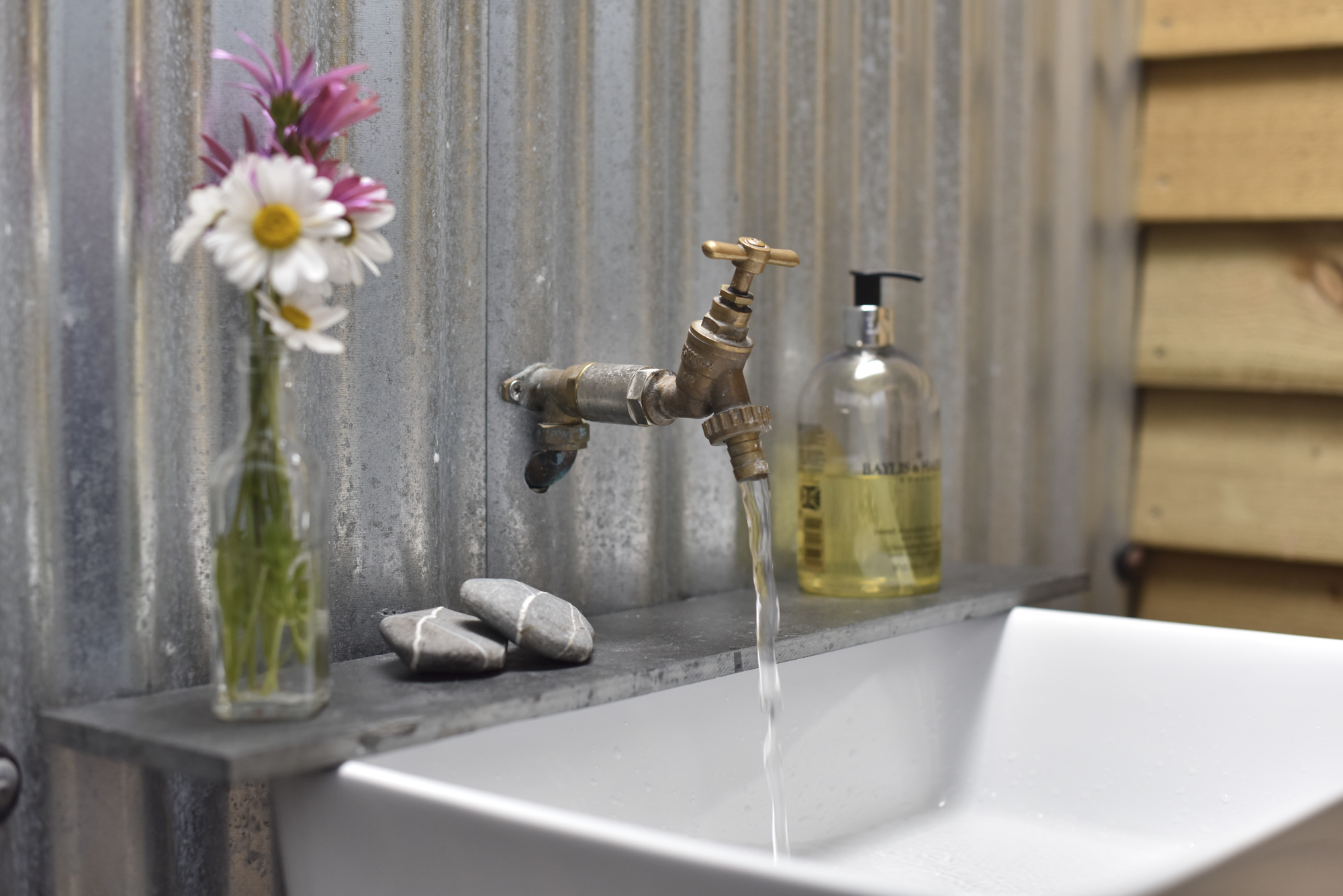 5 Wow, what a place
12 acres of historic meadows with a view to the sea. Magical.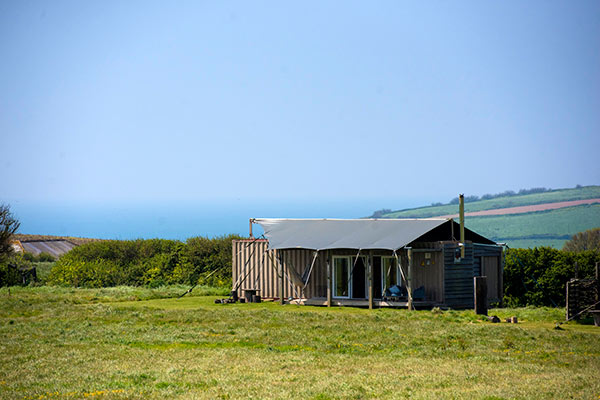 6 Fixtures and furnishings
Everything here has been done with the fine touch of a pair of product designers – the owners have a real knack for finding quality items to bring together a scheme that is unique but homely. Enjoy.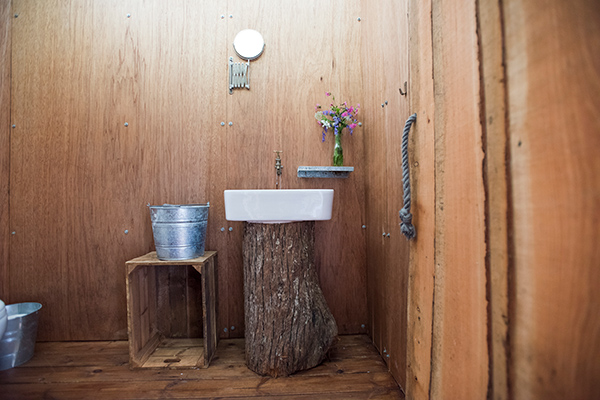 So, Rusty the Tin Tent ticks all the amazing boxes but the best bit? You can come and experience the space for yourself.
Rusty may have hogged the limelight with its superstar appearance on the gogglebox, but we've other worthy contenders that George missed out on:
Forget amazing space, this is one amazing place. Standing in the window with this view is awe-inspiring.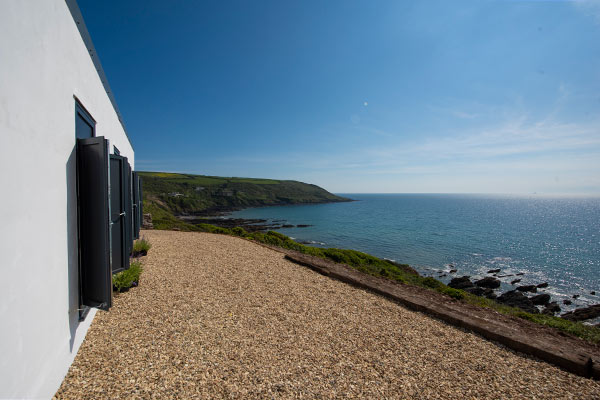 Who said yurts had to be canvas? When you take a yurt shape and make it out of cedar, you create a glorious space to stay. Or four in this instance.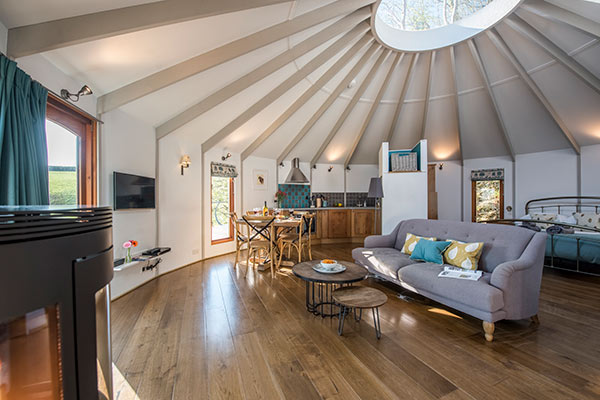 A lesson in how good things come in small packages, this is one design engineering feat in a beach hut.