Days out in West Sussex
Penned on the 13th April 2022
If you're seeking a countryside and coastal escape in the southeast of England, West Sussex could be the destination for you. With its picturesque towns and historic landmarks, sweeping English Channel shoreline and idyllic green countryside, it's a diverse county with plenty for everyone to enjoy and explore. It's the sunniest county in the UK too, according to the Met Office! In this guide, we've outlined some of our favourite things to do in West Sussex, from well-loved attractions to hidden gems, and family-friendly adventures to carefree days out for couples.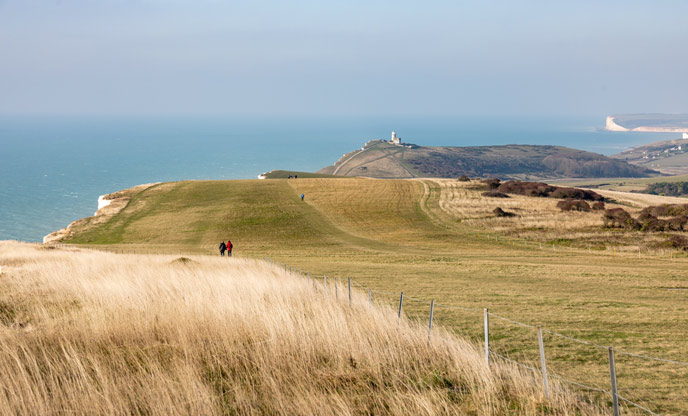 Founded in 2011, South Downs is England's newest national park. It sprawls a significant section of West Sussex, as well as neighbouring counties Hampshire and East Sussex, and its walks are some of the best in England. You can easily spend a day immersing yourself in its beauty, hiking through rolling fields and magical ancient woodland, past Iron Age Forts and the ruins of churches. There are lots of different walks to choose from of varying lengths and difficulties. Get inspired and plan your route here. Once you've filled your lungs with fresh air and built up an appetite, treat yourself to some fine country pub food at The Earl of March. This stunning pub in the nearby village of Lavant is run by the former Executive Head Chef of the Ritz Hotel London, so the food is hard to beat.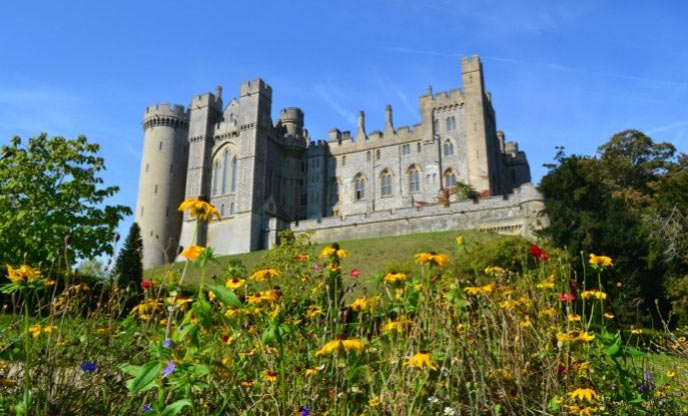 For a day out that the whole family will enjoy, visit the captivating Arundel Castle. Situated in magnificent grounds overlooking the River Arun, the medieval castle was first constructed in the 1060s so it's steeped in a thousand years of rich history. Much of its original features remain, including the Norman Keep, Gatehouse and Barbican. As you go deeper into the grounds discover its collection of historic weaponry, the 14th Century chapel, Victorian Bathrooms, grandeur library and more, and look out for the exciting Living History Group reenactments with battles and jousting tournaments, story-tellers and falconry displays. For a little quiet time, wander the tranquil gardens filled with English and tropical plants, before heading to the restaurant or coffee shop to rest your legs. Make sure you allow time to explore the market town of Arundel too, after your castle visit. Its charming streets are lined with quaint riverside cafes and pubs, boutique independent shops and art galleries.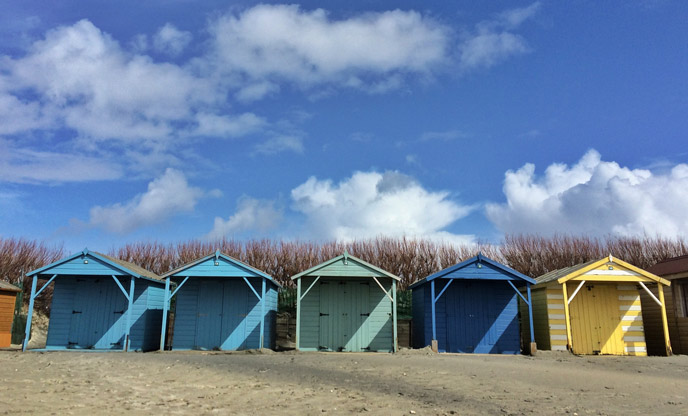 West Wittering Beach has been a favourite of families and visitors in this county for generations, with its vast golden sands, high-quality water and beautiful views of Chichester. It's a great spot for watersports - adventure-lovers will enjoy stand-up paddleboarding on a calm day, or if it's windy, try your hand at kitesurfing. Just be sure to book lessons with experienced instructors like 2xs. If you'd rather have a slower-paced day out, wander the shore and the untamed sand dunes, paddle in the glassy lagoons, look out for marine birds and cool off with an ice cream from the beach cafe. There are plenty of grassy areas that are perfect for picnicking too, so pack a tasty lunch at your hideaway before heading out for the day. You'll need to book to park because it's such a popular spot - but it's a big beach with room for everyone, so it's worth the effort.
See rewilding in action at Knepp Estate, Horsham
The 3500 acre Knepp Estate is one of Europe's most exceptional examples of 'rewilding', a pioneering environmental movement that seeks to conserve and restore wildlife by letting nature do the work. It used to be a dairy farm but now, thanks to a board of conservation experts, it's home to some of the highest densities of wildlife in the UK, including rare species like purple emperor butterflies, nightingales and turtle doves. Wild ponies, cattle, deer and pigs roam and graze, and introductions of beavers and white stork are underway. There are 16 miles of walking routes to see the effects of the rewilding project in Knepp Estate, or if you'd like to experience the beauty of nature close-up, try a guided wildlife safari. The Stork Cafe kiosk is on the estate too, so there's an opportunity to pick up a Horsham Roasters coffee and a piece of homemade cake, should you get peckish.
Eat fresh seafood and wander the pier at Worthing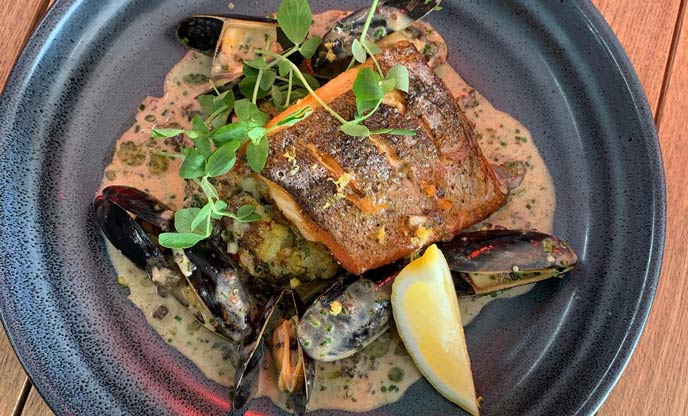 One of the biggest seaside towns in the county, Worthing is a lovely destination for a visit. One of its highlights is its quintessentially British 300-metre pier, built-in 1862. The pier houses the Pavilion Theatre which hosts all manner of shows throughout the year including plays, comedy nights and music performances. There's also an arcade and a tea room, and at night it's all illuminated by traditional iron gas lights, taking you back in time - and making for some magical reflections on the sea. For lunch or dinner, don't miss Crab Shack. Dubbed 'one of Europe's Top 10 Beach Restaurants' by The Guardian, this unpretentious family-run seafood restaurant on the coast of Worthing is well worth making a day trip for. They keep their menu small, serving up the freshest local fish, crab, prawns, squid, mussels and more. You can dine al fresco on the deck overlooking the sea, or cosy up inside, soaking up the laid-back atmosphere and chatting to the welcoming Crab Shack team.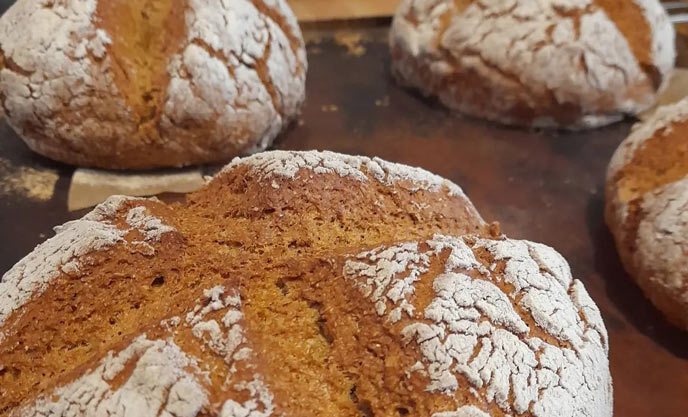 In an idyllic farmhouse setting in Ashurst, deep in the Sussex countryside, you'll find this award-winning cookery school and eating experience. What makes this space even more special is that you can now stay on-site in one our magical hideaways, The Baker's Hut! Take a look and book your glamping getaway here.
Whether you're a complete beginner or a regular bread maker, The Artisan Bakehouse's relaxed and welcoming workshops will teach you how to bake real bread to the highest standard in a traditional wood oven. Choose from the likes of 'Introduction to bread making' and 'Glorious Grains', to 'Viennoiserie & Enriched Doughs' and 'Serious about sourdough'. Whatever workshop you participate in, you'll take home recipes and techniques that your family will love - as well as the delicious bread you've made, of course!
Have a botanical adventure at Wakehurst, Haywards Heath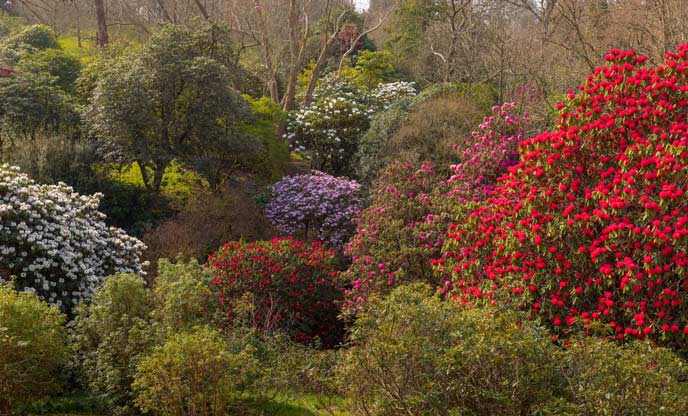 Kew's wild botanic garden, Wakehurst, covers over 500 acres and has plenty of activities and adventures to keep the family entertained. As well as an extraordinary array of colourful, ornamental and exotic plants to admire, there are enchanting woodlands, treetop adventures, wild play areas, a mud kitchen and a children's garden to discover. Wakehurst is home to the world-famous Millenium Seed Bank, where you can step inside to explore one of the most biodiverse places on Earth and enjoy the Surviving or Thriving exhibition. The Stables Kitchen & Pantry is the perfect pit-stop for some hot drinks and snacks, or pack a picnic and eat your lunch amongst the quiet gardens.
Explore the city of Chichester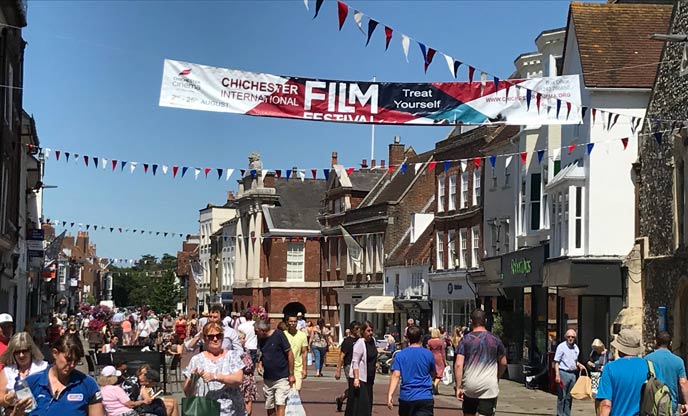 Chichester, the only city in West Sussex, is a charming place to spend a day exploring, shopping, eating, drinking and perusing galleries. Wander its cobbled streets and you'll discover evidence of its fascinating history around every corner, with remains of Roman streets, walls and gateways, Georgian buildings and the striking, medieval Chichester Cathedral.
You'll find an eclectic mix of independent shops here, from high-end boutiques in Little London to vintage clothing on Crane Street. And Pallant House Gallery is a must-visit for art-lovers, with its unique combination of historical interest and modern British art. You'll be spoilt for choice when it comes to eating too. Thyme & Chillies is a local favourite, serving authentic Indian cuisine; or for a craft beer, artisan spirits and a buzzing cafe culture, try Sit & Sip.
Enjoy the gardens at Nymans, Handcross
Nymans is a Grade II listed National Trust garden for all seasons, set around a romantic house and ruins. It's a peaceful spot to while away the hours together and, with its experimental designs and spectacular planting dating back to the 1890s, it's a gardener's dream. There is beauty in every corner all year round, but the grounds really come to life in the spring and summer months when the exotic plants thrive and the charming walled garden bursts into bloom. The house itself is partially ruined from a 1947 fire, whilst the rest is still lived in by a descendant of the original owners, the Messel family. It was off-limits to the public for many years but nowadays you can tour the interiors. Look out for paintings by stage designer Oliver Messel, family photographs and book collections, many of which relate to gardening. There's a Pavilion Restaurant to refuel after your walk, as well as a new tea room that's opening in April '22. If you want to take home a green souvenir, visit the shop and plant centre. Or if you visit in the summer, why not ignite your creative spark and attend one of Nyamns' arts and crafts workshops?
Go on a wine tour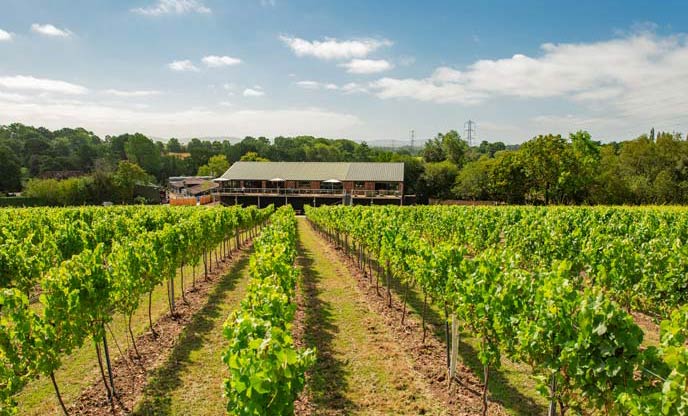 The warm, dry summers and cool winters make the whole Sussex region the ideal climate for growing grapes, so it's no surprise there are more and more vineyards popping up here. Enjoy a wine tour around one (or several) of West Sussex's vineyards, sampling as you go, of course! Bluebell Vineyard, aptly named for its location near a beautiful bluebell-strewn wood, offers a 'grape to glass' experience with chances to peek into the winery and production room before tasting. The family-run Bolney Wine Estate is said to be one of the oldest vineyards in England and is renowned for its Pinot Noir. And the most famous of all the Sussex vineyards is world-renowned Nyetimber, who run two-hour tours taking you through the picturesque estate and into the medieval barn, where you'll taste their sparkling wines., including gold-medal winning Classic Cuvee Multi-Vintage, Rosé Multi-Vintage and Cuvee Chérie Multi-Vintage.
Have fun at the seafront at Littlehampton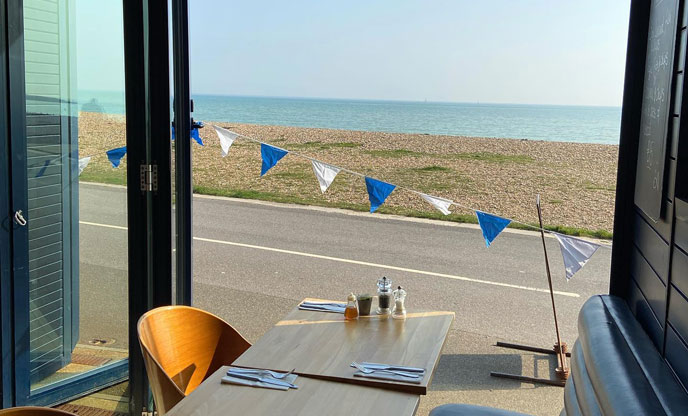 Home to superb beaches and a bustling marina, the seaside town of Littlehampton is a lovely place to explore for adults and children alike. Wander along the promenade to the seafront where you'll find Harbour Park, filled with nostalgic amusements like the waltzers, the dodgems and mini-golf. Once you've worked up an appetite, head to the iconic East Beach Cafe. It's won over 20 awards for its design and architecture - and the food's good too, from their hearty beef burgers to the salt & pepper squid. If a classic salt and vinegar-loaded fish & chips is what you fancy, make your way along the historic harbour on the east bank of the estuary and pick up a delicious portion to eat by the water.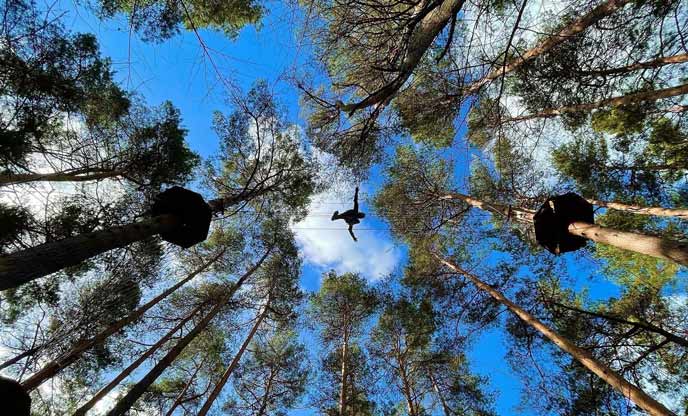 Another of West Sussex's tranquil nature sites is Buchan Country Park, a 170-acre paradise of wildflower meadows, heathland and woodland, where in spring foxgloves and bluebells line erupt into colour. Roe deer, dragonflies, nightjar, great crested grebes and other animals call this country park home, so it's a wonderful place to enjoy a leisurely walk looking for wildlife. Keep an eye out for the sculptures that are dotted around the park too. You wouldn't know it when you're there but Buchan Country Park is just outside Crawley town centre - so when you've finished exploring you can head there for some tasty food or a thirst-quenching drink or two. Or if you're feeling adventurous and want to continue your day in the great outdoors amongst the trees, Go Ape Crawley is just over 10-minute drive away.
Staying in Sussex
If you are looking for a unique place to stay, take a look at our hideaway collection in Sussex here. Tucked away in the glorious countryside, we have some wonderful hideaways just waiting to welcome you.