WIN a £250 Unique hideaways voucher and a Millican bag! Competition Closed.
Penned on the 29th July 2021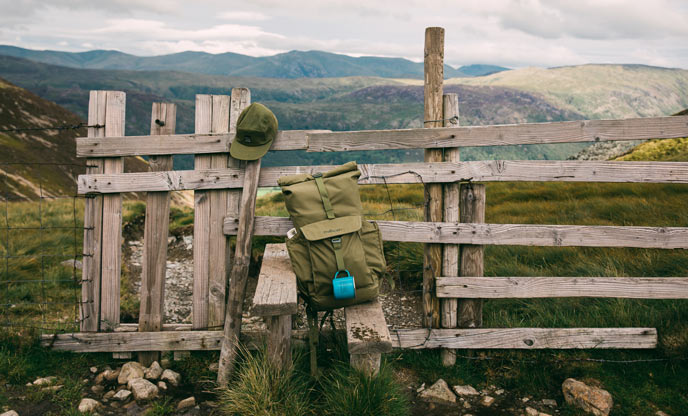 Millican who are based in one of the UK's most spectacular locations, the Lake District, create incredible bags made from 100% recycled fabric. The Smith the Roll Pack 25L is the perfect backpack for the adventure seekers among us. It is also the perfect size for packing for your long weekend away at a Unique hideaway.
We are giving you the chance to win a Millican backpack worth £140, plus a voucher worth £250 to put towards a stay at one of our heavenly hideaways. We wanted to team up with Millican as we love their environmental ethos. Millican looks to create products that last a lifetime and they do this by using 100% recycled fabric, which we think is pretty amazing!
Here at Unique hideaways we love to live a life full of adventure and we feel it's important when exploring new places to have a reliable bag on your back. Millican's bags are the perfect fit for the lovers of wild swimming or those wishing to hike up rugged mountains. Whatever your next adventure may be, these backpacks will only ever enhance your experience.
Millican share our passion for travelling to new destinations to seek adventure and to reconnect with our natural environment. We always say that spending time in nature is a tonic for the soul. Take a look at our blog 'The health benefits of glamping in nature' and find out how mother nature can help to improve your wellbeing. To discover more about the magic behind Millican, read their blog 'Why Travel' and feel inspired to start exploring our beautiful planet.
To enter click HERE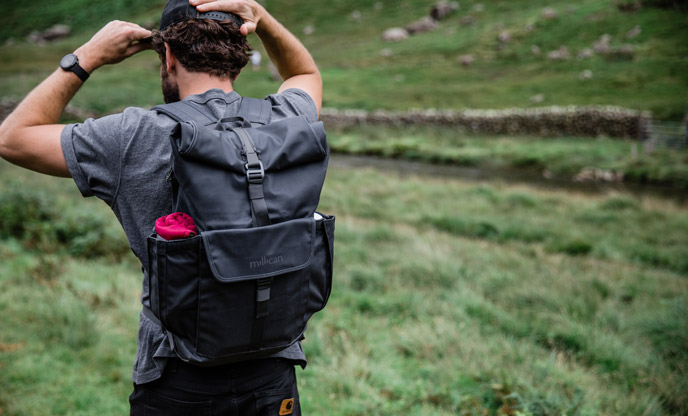 TERMS & CONDITIONS
The prize is a £250 voucher to use towards a stay at one of our Unique hideaways & a bag worth £140 from Millican.
The prize is non-exchangeable, non-transferrable, and is not redeemable for cash or other prizes.
Entrants must be 18 or over to enter, and must not be an employee of Sapphire Holidays group. Unique hideaways assumes that, by entering the competition, you have the legal capacity to do so and agree to these terms and conditions.
If you choose to opt-in to receive updates from Unique hideaways, you agree that Unique hideaways may transfer your contact details to a mailing list, store your contact details in the mailing list and send you marketing emails from the mailing list, with on-going information about their products and services. Unique hideaways will not rent, sell or lease this personally identifiable information to other companies or individuals.
If you choose to opt-in to receive updates from our competition partners, Millican, you agree that Unique hideaways can share your contact details with Millican, who may then use the data in different ways.
Please note you can enter this competition without opting in to receiving marketing emails from Unique hideaways or Millican, but if you do choose to opt-in, you can unsubscribe and/or have your data removed from the mailing list(s) at any time.
The competition opens on Friday 30th July and closes at 12pm on Friday 13th of August. All names and email addresses will be entered into the free prize draw (no purchase necessary) and entry into the prize draw is acceptance of these Terms and Conditions.
Only one entry per person (we will not accept automated entries). The winner will be chosen from a random electronic draw of entries. The winner will be notified by email within 14 days of the closing date of the competition and be given details of how to claim their prize. If the winner does not respond within 28 days of being notified the prize will be forfeited and Unique hideaways will select another winner (and that winner will have to confirm acceptance of the prize within 28 days or their prize will be forfeited). The winner's names can be obtained by sending a Stamped Addressed Envelope to: Win with Unique hideaways, Unique hideaways, Unit 14, Hayle Industrial Estate, Hayle, Cornwall, TR27 5JR. This information will be available for 28 days after the closing date. Upon the winner's acceptance of their prize, their name may be announced via Unique hideaways social media and website.
The promotional terms are based on and governed by English law. The Prize Draw will be governed by English law.