From Field to Finish and Beyond
Penned on the 6th November 2020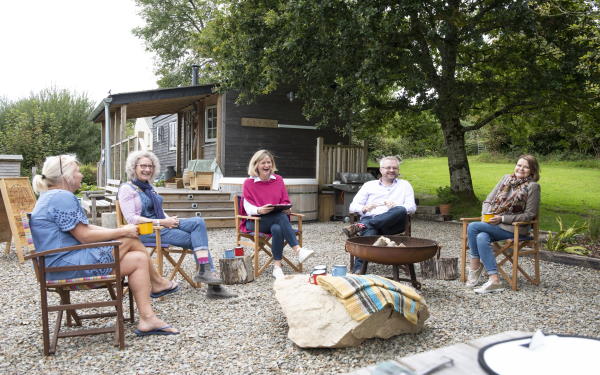 Thinking of setting up a glamping site? You won't want to miss this Q&A video, where our panel of experts discuss everything from planning and USPs to building and marketing...
If you didn't already know (where have you been!), established in 2013, Classic Glamping are one of the leading marketing agencies for luxury glamping and alternative accommodation.

We've got the self-catering industry know-how (over 40 year's experience, no less) and are very happy to share our words of wisdom on how to set up a glamping/alternative accommodation site.

Our FREE consultancy can help with everything from 'Field to Finish and Beyond'.

In the following video, our panel of experts talk through their 'field to finish' approach on creating unique glamping sites. On the panel are two of the most experienced experts in the industry, Linda Sullivan of Classic Glamping (9 years in the glamping industry and runs her own housekeeping agency), specialist glamping planning consultant, Ian Firth of Bondstones, and guest panellist Siobhan Yates, the owner of a new site (The Little Cider House) talking about her experience thus far. Amongst planning, USPs, the build and the go live, they discuss the effects of Covid-19 and advise on best self-catering hygiene practice in this 'new era'.


Feeling inspired? We hope so!

We'd be thrilled to help you get your glampsite/alternative accommodation off the ground (sometimes, literally!), holding your hand every step of the way – from planning to marketing – it's all part of our 'field to finish' consultancy service (did we mention that it's free!?).

Whatever stage you are at – from muddy field to completion – or if you've got an idea and aren't sure where to take it, please get in touch with our specialist team on 01326 555 500 or glamping@classic.co.uk, we'd love to hear from you.