The best things about isolation
Penned on the 16th March 2020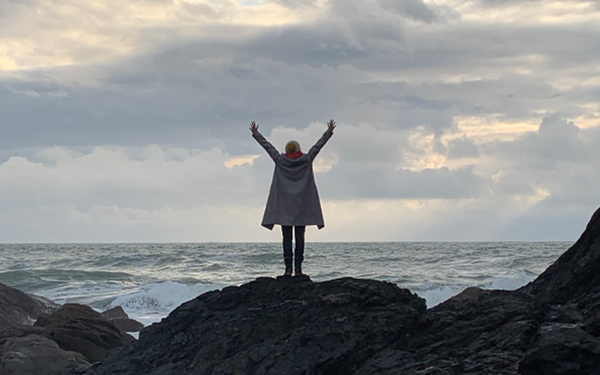 The thought of isolation sends people into a panic, a paranoid spiral of how to cope and how to prepare. Being alone is a lost art nowadays. It has so many negative connotations; society views you as a loner, a weirdo, antisocial, if you choose to spend lots of time on your own or assume you must be lonely. And while human beings are social animals who thrive with regular interactions, actually taking some time out to be alone with your thoughts can do you the world of good.
"Without great solitude, no serious work is possible."
Pablo Picasso
We talk a lot about 'getting away from it all', away from the everyday and the stresses and strains of modern living. And sometimes a holiday is all it takes. But what about true solitude? Actual isolation where it's just you with yourself embracing the chance to disconnect so you can reconnect with what is really important. It's a luxury in this modern world of overpopulated places; luxury of space to do things, luxury of time to yourself, luxury of solitude – so you need a luxury holiday to help you remember what makes you, you.
"The sort of solitude I prize decouples me from all deadlines, and leaves me floating in a warm and amniotic present."
Will Self
I'm a big fan of separating myself from everything so I can re-evaluate, reassess and re-organise. That sounds like an awful office holiday, but these things happen organically when you're alone. That's probably why I live alone. I'm a little too in love with social space. But that makes me a good advocate for the best things about being in isolation.
"There is a difference between loneliness and solitude, one will empty you and one will fill you. You have the power to choose."
AVA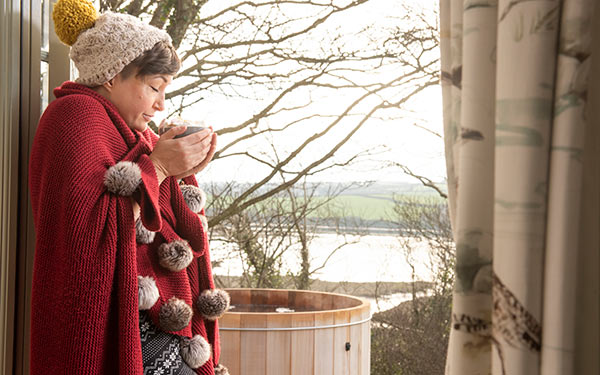 There are plenty of negative reasons people find to hide themselves away in a dark corner and retreat from the world and as long as that's not the situation, there are so many benefits and, to be honest, so much sheer joy, to be found in extraditing yourself from everyone. But that's the difference, I guess – choosing to be alone is just a bit different from finding yourself all alone. Being lonely isn't something that's chosen – you're not in control, but being alone? Well that's the luxury of having a choice. And it's been found to have many health benefits too.
"It is only alone, truly alone that one bursts apart, springs forth."
Maria Isabell Barreno
Give your mind the freedom to enjoy escapism and you'll feel a lot better. Physically and mentally, periods of being alone can be good for the soul. Plus sometimes you just need to shut yourself away without distraction to get things done. On the other hand, you can let your mind wander – let thought patterns flow and grow and go to places you hadn't thought of before, finding new solutions, different angles and more creativity to help you reach your full potential. Privacy leads to better performance and productivity.
"Almost everything will work again if you unplug it for a few minutes… including you."
Anne Lamott
Your mind is a powerful machine, filled with as yet unlocked potential, so embrace nothingness, the lack of things to do and the non-routine. Consciously accept that solitude equals freedom and go with the flow. Just do whatever you feel like doing, whenever you feel like doing it because actually you are doing something. You are recreating yourself with recreational activities. And you'll definitely feel the difference when you go back to the grind.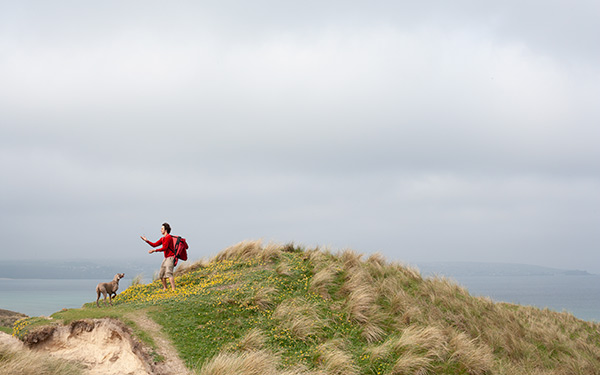 "Solitude is the soul's holiday, an opportunity to stop doing for others and to surprise and delight ourselves instead."
Katrina Kenison
But it's all about balance. Work hard to play hard – or forget to play so you need extreme downtime. And isolation is the perfect counter. You'll understand what they mean when studies show that tolerance to being alone leads to a happier life because you deal with stress better, you're more confident in your own abilities and decisions and so, more satisfied with the outcomes and as a result, apparently, experience less depression. Don't be so hard on yourself in this life – for working too hard or for taking time off. Both are necessary and solitude is a necessary luxury in a busy life.
"The happiest of all lives is a busy solitude."
Voltaire
A glamping holiday in a WOW place to stay is the perfect way to enjoy a little lone time, self isolation without losing the luxury. Words such as wilderness, rural, middle of nowhere and unspoiled area are all associated with 'solitude' and a bit of each wrapped up with a good book, a hot tub and expectations of down time might just be the answer to many ills right now.
"Loneliness is the poverty of self; solitude is the richness of self."
May Sarton
So go it alone. Have a holiday that's rich in time, nature and freedom, treat yourself to the luxury of solitude and get more done for yourself than you ever thought possible – by doing lots or nothing at all. Just do it on your own.
"By my intimacy with nature I find myself withdrawn from man. My interest in the sun and the moon, in the morning and the evening, compels me to solitude."
Henry David Thoreau