Things we love about outdoor living
Penned on the 11th March 2020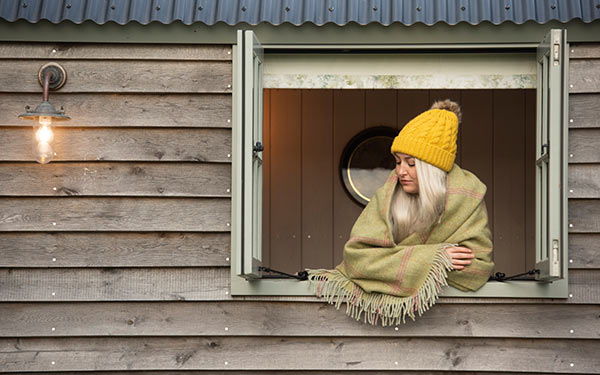 I'm cosy in bed, the kind of cosy where you wish the moment would last, the kind of cosy a psychologist might have concerns over your Freudian womb tendencies. But I've got stuff to do. I creep one foot from under the weight of the warmth towards the ice box that is out of bed (16 degrees Celsius is freezing, right?). My foot feels refreshed but my natural inclination is to withdraw quickly to my cosy cocoon. Luckily my cat knows what's best for me and proceeds to wail about the injustices of his world, namely he isn't getting any attention (if you have a Bengal, you know).
Ok world, I'm up. But I'm not ready for you. I'm feeling a little overwhelmed at life and struggling to prioritise even the little things.
'You need some friluftsliv', a wise sage otherwise known as my BFF texts me. I text back laughing at her obvious autocorrect issue and she responded with the life and times of Henrik Ibsen. He's a Norwegian playwright who way back in 1859 popularised the phrase with his poem and later, a play.
I went back to bed. But it was with a cup of coffee and Google to read up on this concept that actually wasn't half as odd as the word itself sounded. I planned on putting into action in a couple of weeks' time, when we had a little glamping weekend booked – somewhere in the wild, in comfort and en suite, so perfect for exploring a new way of being.
***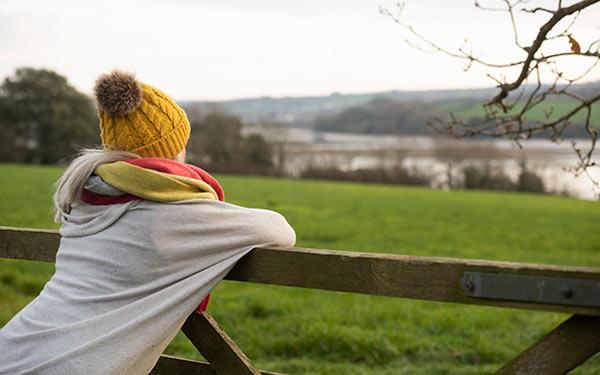 We hardly notice our little shepherd's hut at first, distracted instead by the field opening out in front of us to the Camel Estuary, where the fading sun was glowing over the treetops and turning the river shades of red. A little shiver of appreciation tickles my shoulders as I get lost in a gaze – apparently a complete natural at this friluftsliv without even realising it. I just needed to get out and let myself be.
But there were cases to get out the car and kettles to boil and a bed to discover. I was rudely awakened from my daydream and made to assist with the necessaries but I definitely felt a little spark of glee inside.
Ok so sorting the luggage was no big deal, a hangover of my anxiety making it out to be more than it is as usual. But I was just so eager to start holidaying. To start friluftsliving (not a word). But actually I had already started with that first lungful of Cornish air in front of the sunset. Henrik's interpretation of the concept was thought to boil down to the 'value in spending time in nature to increase a person's spiritual and physical well-being'. It translates literally as 'free air life' or 'open air living' but it's so much more than that. It's a little bit of everything that culminates in you feeling a weight off your shoulders when you're in the Great Outdoors, surrounded by nature and it helps when you're in a wow place to stay.
***
Being surrounded by natural beauty helps you re-prioritise without much effort, it reconfigures your thinking patterns by distraction and pulls you out of your stacked up headspace so you can disconnect from the routine, the unnecessary and what's tying you down. A holiday takes you physically away from the everyday so you have time to think, at leisure, in the open air – think about how the sky is blue, the cobwebs twinkle laden with dew, the birds sing with so much heart. And feel a bit more you.
I'm the type to scoff at such romanticism but it's hard to explain how much good comes from immersing yourself in nature, except with concepts like friluftsliv giving you the freedom NOT to think, or worry and instead just be. Observe, listen, experience and be present – all of which come more easily when you're outside.
"Being in nature helps you take risks, take chances, do something unexpected and step out of your comfort zone"
Nutritional therapist and Scandinavia's 'long-life guru', Thorbjörg Hafsteinsdóttir
This state of mind can be as zen-like as you allow yourself to be – if you're into meditation then go crazy and lay your mat in a forest clearing and be at one. But for newcomers to relaxation, it's as simple as a way of thinking. And there are lots of ways to master it without overthinking it. Just immerse yourself in the wild when you stay somewhere different: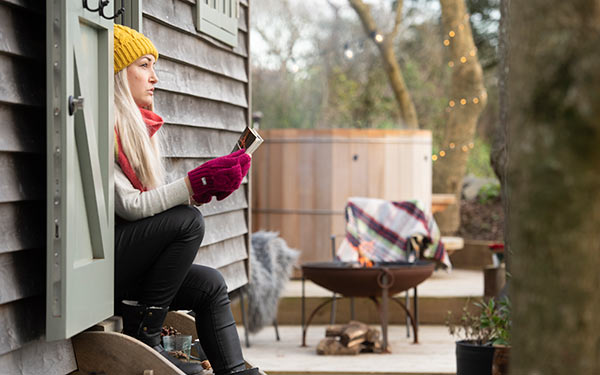 Ways to embrace outdoor living
1) Shinrin yoku
My fairytale idea of heaven on earth, this translates from Japanese to 'forest bathing' – another wellbeing concept but from another part of the world. This one's been around for thousands of years but plays utterly into the hands of the spirit of friluftsliv.
Find yourself a wow place to stay in amongst the trees – whether that be a treehouse up in the branches or a glamping pod hidden on the forest floor, and get yourself in tune with the hidden rhythm of the earth. Yes, that's more hippy descriptions but the feeling is the same whether you choose to embrace the meaning of it or not.
Forest bathing is all about taking in what is around you, taking the time to appreciate the tiniest details of nature; the dappling of light through the tree canopy, the crunch of dry leaves underfoot, how moss looks like a tiny forest unto itself when you get a macro lens on it. Be conscious of your breathing, don't talk to people, let yourself be weird and even hug a tree if you feel the need. Or just wander aimlessly with no agenda and let the woodland do its thing.
2) Wildlife and the wild life
Our strapline is 'the wild in comfort and en suite', so it's easy for you to slip into the friluftsliv way of life – you still have all the luxuries of home, the comfort you need to relax, but in the middle of a field, or tucked among the trees, even perched on a clifftop. Channel your inner Snow White and lean out the Shepherd Hut windows to let the bluebirds fly in. Or lay back in the hot tub and listen to the birdsong.
In a remote countryside location, privacy abounds – well, from human eyes, that is. You may well be interrupted by a deer stepping out of the treeline to nose at what's on the barbie, or an owl attempting to serenade you to sleep…
3) Freedom and messiness
There is something truly exhilarating about standing on a windy clifftop at the mercy of Mother Nature, that makes you feel alive (on condition you stay well back from the edge of course, else you may not feel so alive…).
I love it when my hair gets whipped around my head in a frenzy, I can't help but belly laugh and revel in the light that shines in our eyes as we hold on to each other.
Getting caught in a rain shower that leaves you ducking for shelter is the stuff songs are written about – so no complaints about the weather from me. Rain is refreshing, cleansing, life-giving. So next time those drops fall from the sky, look up. Jump in the puddles. Trip over each other at the door as you try to take your wellies off outside, leaning in out of the rain without bringing the mud inside and collapsing together in a pile of damp hilarity.
Who cares that you got wet and muddy – you don't need to be anywhere else so stick those feet by the fire and hug a mug of hot chocolate.
4) Forage and feast al fresco
There's no better way to get in amongst nature than to go routing through the undergrowth on your hands and knees, foraging around like a pig after truffles, dirt under your nails and twigs in your hair. That feels like some sort of friluftsliv extremism though, so maybe just a wander along an off-the-beaten-track path to pick (expertly identified) mushrooms, green leaves for salads and, season-dependant nuts and berries. You'll get acquainted with the good, the bad and the ugly; amazing edibles with thorny protection and the odd creepy crawly. But it'll be worth it when you get back to base with your treasures and enjoy them by the fire pit.
Use wild garlic leaves as a rub for barbecued foods, flowers as colourful sprinkles over seasonal salads and brew nettle tea over the embers at the end of the day.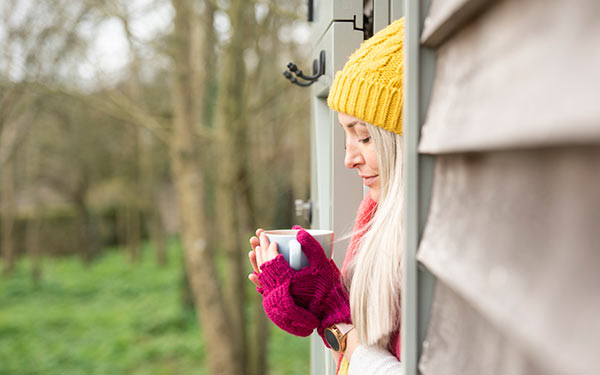 5) Get moving
Yes, you can crawl out of bed, dragging the blanket and the coffee pot with you to the front steps of your cabin and just sit quietly taking in your environs but I read a phrase recently that was fairly motivating; it noted that walking is a recreational activity and we tend to forget that recreation is what it says on the tin – we are recreated.
So, up and at 'em bugalugs (what my mum would call me to get me out of my duvet cocoon of a morning – turns out I've never been a morning person).
A simple walk can do so much for you. Getting up from your desk and stretching your legs gets the blood flow pumping and brings you back to life away from the screen. But getting up from your handcarved bed in the countryside and stretching your mind is what friluftsliv is all about. Get out and wander wildly, letting your thoughts do the same and you will be recreated.
6) Listen at your leisure
When the day is done, you've walked like you've never walked before and come over all conscious about your well-being, you deserve a rest from being so present. So sit and say nothing. Stay out as the night folds around you and just hear nothing. You'll soon realise there's lots going on. Fluttering bats, slinking foxes, silent owl swoops, creaking trees, cork bottles popping, hot tubs bubbling, shoulders dropping and sighs of contentment.
***
But back to my holiday. I embraced that holiday and lived out my friluftsliv dreams on the steps of the shepherd's hut, under the trees, walking through the fields, along the riverbank and in that heavenly hot tub. It reset my mindset and left me ready to face whatever the everyday was going to throw at me when I got home. A little bit of resilience has been instilled in me thanks to thinking about things in a slightly different way in a wow place to stay.