A dream come true: The story of Fortune Houseboat
Penned on the 29th October 2019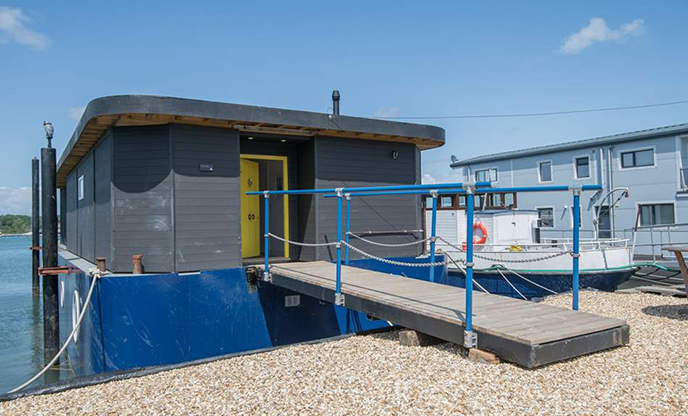 Here at Classic Glamping, we love a good story about the history and background of the gorgeous glampsites in our portfolio. This time, we're focusing on Fortune Houseboat on the Isle of Wight… and what a story it is! Fortune's owner, Rebecca, told us this wonderful tale about how Fortune came about….
After falling in love with Bembridge on the Isle of Wight during a summer stint as a nanny twenty years ago, Rebecca returned to the island with her husband Stephen in tow, who soon fell in love with its beauty and peacefulness. Determined to create a life on the island, they saved everything they could and bought a small cottage in Bembridge, where they made the most of life by the sea with their children and dog.
One fateful day, they decided to visit an art exhibition which so happened to take place on a houseboat. Completely blown away by the views, the seed was firmly planted and the dream to own their own houseboat began. Deciding to go for it, Rebecca and Stephen bought an old existing boat called Fortune which was removed, and a new houseboat was built.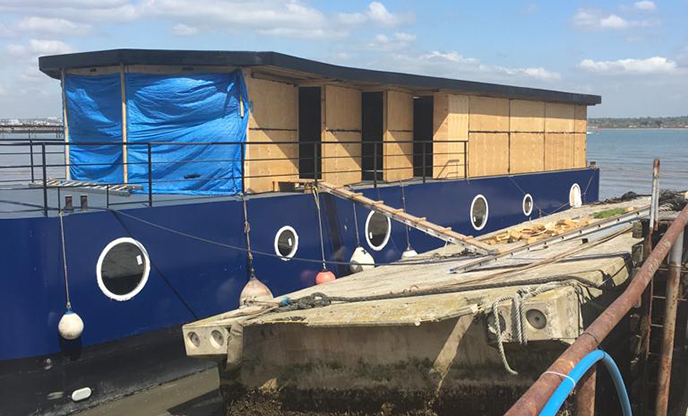 They spent a great deal of time searching for the right company to make their dream come alive and eventually discovered a building company based in Southampton. Rebecca spent hours upon hours flicking through magazines for inspiration and when researching the architect, Roderick James, she was amazed to find out that, not only did he live on a houseboat, but he also designed them. They were thrilled to meet him on his own houseboat and worked together on a brief of designing a boat which would be flooded with natural light to make the most of the harbour, as well as being private from their neighbours. The design was exactly as they wanted, and building commenced on their dream.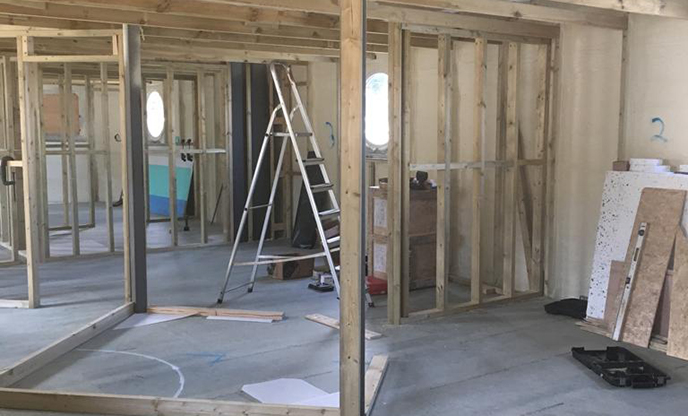 Each week, they looked forward to their visit and seeing the progress that was being made day to day. They even managed to secure a roll top bath used on a film set! After a few issues here and there, their dream came to fruition and they moved over to the island in March.
Their first night on the boat was certainly a special moment, they couldn't believe it was theirs and what they had managed to achieve. They still pinch themselves every time they stay on board and love to spend their time sitting on the deck and watching the boats go by… Bliss.