The magic of Lady's Well Shepherd's Hut
Penned on the 18th October 2019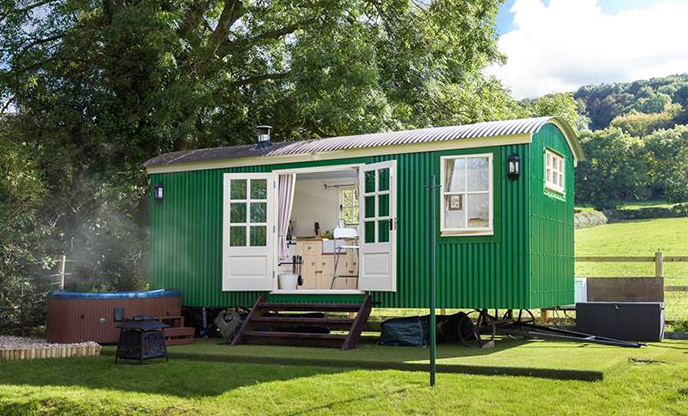 There's something quite magical about Lady's Well Shepherd's Hut.
Sometimes a photo, no matter how beautifully taken, doesn't quite do a place justice... There's simply nothing like seeing it and experiencing it for yourself. And after spending a weekend at Lady's Well Shepherd's Hut, it was easy to see why this place is so special.
Set on the oldest working farm in Somerset, and located in the lovely little village of Hutton, Lady's Well is a real slice of Somerset paradise: peaceful, fascinating and completely dreamy. On arrival we were greeted by the lovely housekeeper Sharon, who's passion for the farm and Lady's Well is evident. Sharon kindly took the time to tell us the fascinating history of the farm and offered plenty of suggestions on how to make our weekend completely magical.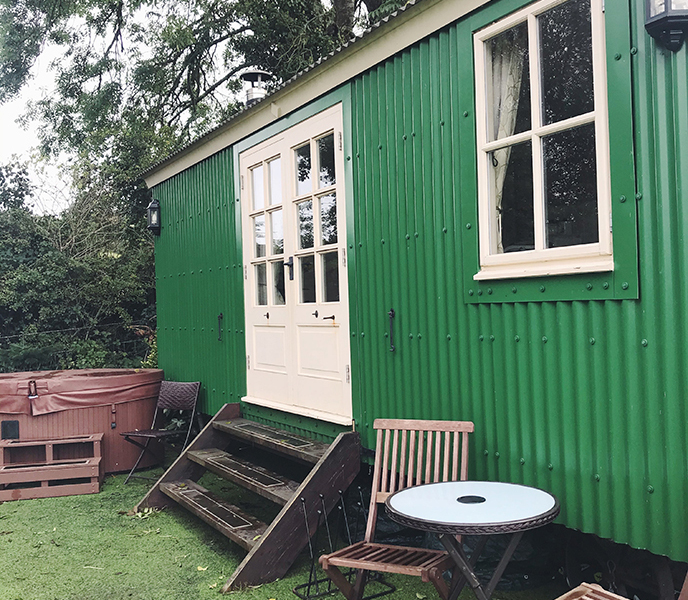 We set off on a short walk through the field, which was dotted with trees full of apples in various enticing shades of green and red, and a cart is provided for your luggage should you need it. We were delighted to see the many animals that call the farm home, including horses, piglets, a cow and her two calves and plenty of chickens.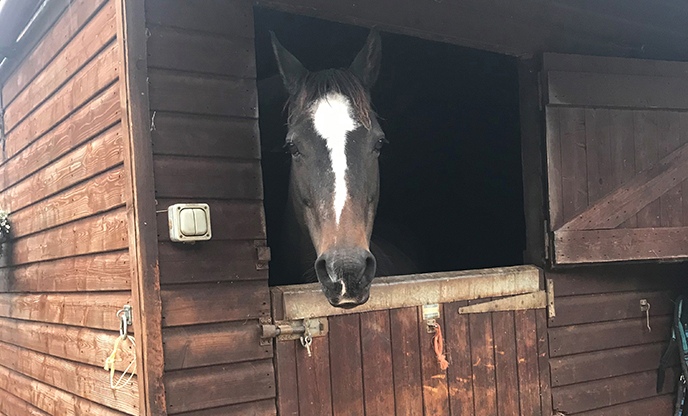 The hut is set in its own separate field, so you feel like you have plenty of peace and quiet without feeling too secluded. The interior of the hut is simply lovely, well equipped with everything you may need for your time away, with a beautiful farmhouse style kitchen, an extremely comfortable king sized bed and there's even robes to wrap up in after a toasty dip in the hot tub. Step outside of the hut to find a seating area, a delightful pond fed by a natural spring and a firepit for cosy nights spent enjoying the great outdoors. Just a short walk up the hill is the lookout, the perfect place to grab a blanket, wrap up warm and stargaze, or on a clear day there's views stretching across the countryside to Wales. You can even spot deer every now and again!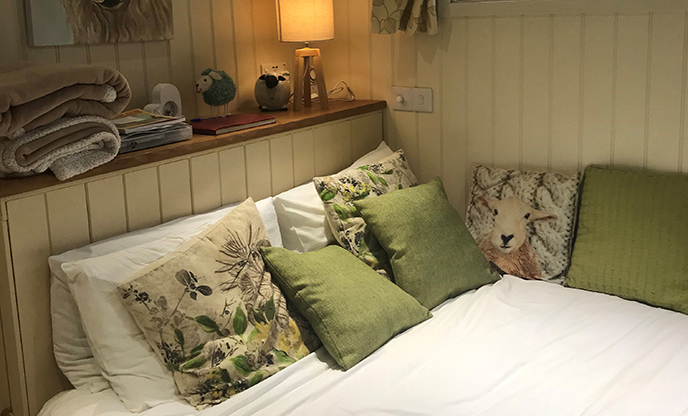 There are plenty of opportunities to explore Somerset without having to drive too far from Lady's Well. Our first stop was the charming village of Wedmore which was previously left to King Alfred's son, Edward the Elder, and has plenty of lovely local shops and a pub. We then made the short journey to the delightful town of Axbridge, and whilst small, you can easily while away a few hours wandering around the shops and stopping at the teahouse for a leisurely lunch. The nearby village of Cheddar is simply charming, with the beautiful Cheddar Gorge and the lesser known Ebbor Gorge very much worth a visit for their gorgeous scenery. There's just something dreamy about Somerset in the autumn; crisp, bright days, perfect for a wander through the countryside admiring the seasonal palette of the foliage with its striking shades of reds, oranges, and golds. It's almost as if Somerset was created with autumn in mind.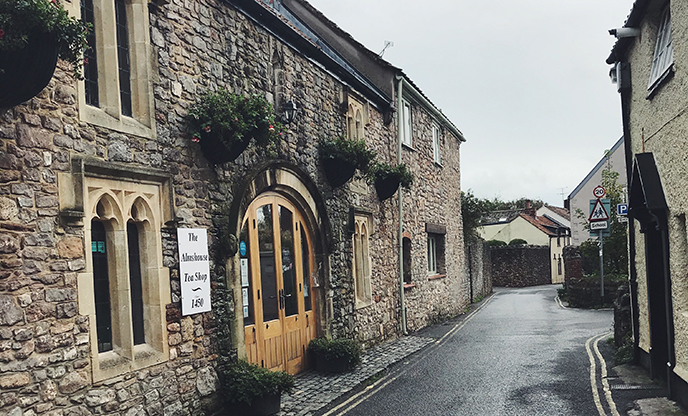 After a delicious dinner at the local pub, we spent the evening relaxing in the hot tub, and as the sun went down and the stars came out, we admired the pretty fairy lights dotted in the trees and pure tranquility all around. After we made our way inside, we lit up the wood burner and enjoyed the warmth of the under-floor heating before being lulled into a deep sleep by the gentle sound of rain pattering on the rooftop.
The next morning, after a fresh coffee, we set off to explore more of Somerset and our first stop was Wells, again just a short drive away. Wells is a lovely little city perfect for a morning of wandering the streets, visiting the beautiful cathedral and paying a visit to the Saturday market for some local goods. A little further away lies Glastonbury, a quirky and colourful town with much to discover, from the historic Glastonbury Abbey to hiking Glastonbury Tor.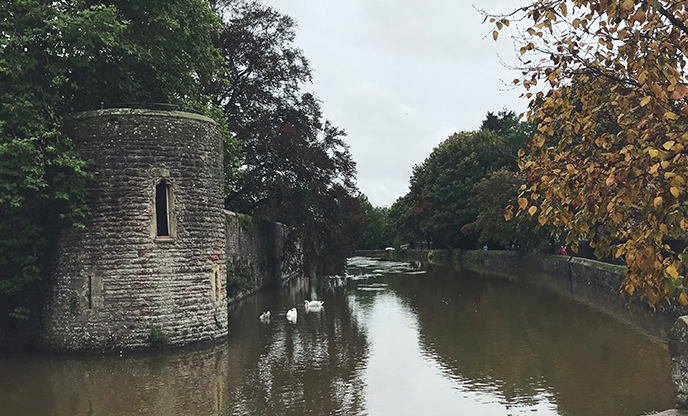 We found Lady's Well to be perfectly placed for discovering the secrets of Somerset as well as the more well-known areas - plus if you're looking for a glamping holiday near to Bristol and Bath, it's not too far to travel. We experienced the gorgeous countryside and the magic of nature and returned home feeling rested and fulfilled, with truly fond memories of the peaceful oasis that is Lady's Well Shepherd's Hut.