Searching for Amazement — The Story of Frieda And The Moon
Penned on the 1st February 2019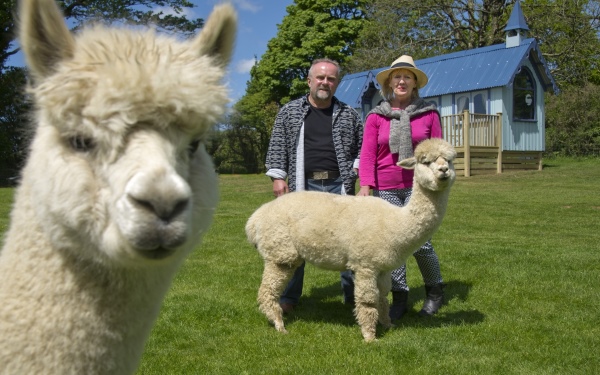 Written by the lovely owners, Paul and Babs, learn how the magical site at Frieda And The Moon came to be and the inspiration behind it...
Frieda And The Moon was born out of the search for amazement.

Not rollercoaster thrills, but a more subtle and gentle form of delight — wonderment at the daily miracles of the open air — a tawny owl silently gliding by in the twilight; a new lamb arriving in the world; the Milky Way sparkling in a velvet black sky…

Our vision is encapsulated in the name, which was inspired by the poem "Full Moon and Little Frieda" by Ted Hughes, which with haiku-like simplicity distills the instant as a little girl, helping with the milking, sees the huge harvest moon for the first time.

We wanted to create a magical retreat where our guests could encounter such moments of amazement, whilst living in a luxurious and enchanting "tiny house". It had to be special, secluded, and with a stupendous view. We wanted to offer a real sense of re-creation and sanctuary from the bustle and stress of busy lives.

For years we searched the country for the ideal location — the criteria were demanding and there were many false starts and disappointments. A hill top farm in Wales was just too inaccessible, a woodland site in Shropshire flooded in winter… Eventually we found An Skiber Goth in South East Cornwall, and we knew at once that we had found a place to call Frieda And The Moon.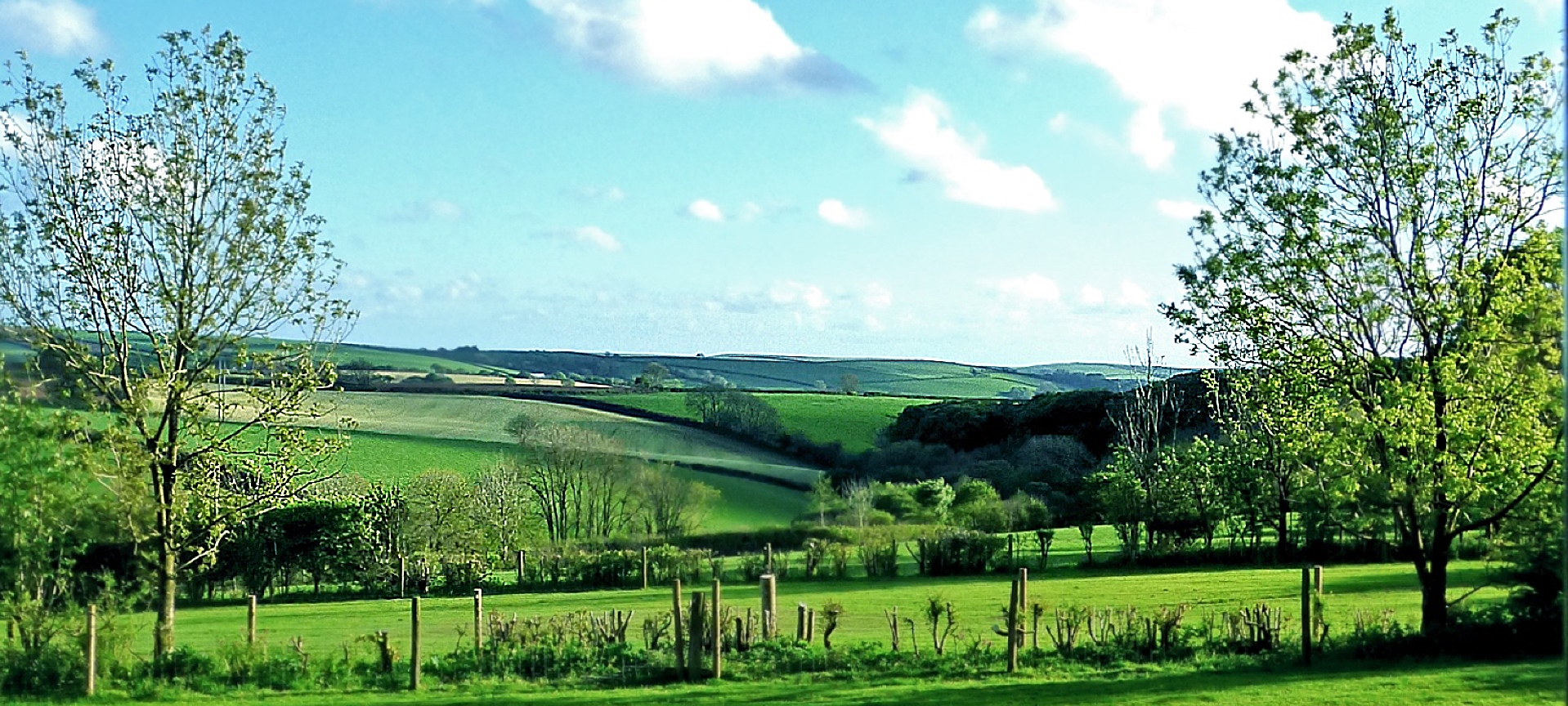 Ideally positioned for the many destinations of "Hidden Cornwall", with unspoiled views over rolling farmland towards the coast, our tucked away smallholding of thirteen acres is the perfect home for our vision of tranquillity and quirky style in a natural setting.

Everything we do is guided by the notion that "good isn't good enough" — we wanted to genuinely exceed expectations. And we seem to have succeeded — our guests really do exclaim "Wow!" the first time they go inside the Tabernacle or the Observatory.

We've stopped calling it glamping — this high-comfort experience has little to do with camping — the gorgeous Tabernacle and Observatory are luxury tiny houses with cosy bathrooms, heating, hot tubs and woodstoves. The paddock adjacent has rare breed Herdwick sheep and two friendly alpacas, Richard and Judy. We are expecting a pair of rescue donkeys in 2019.



Once the two caravans were set up, we renovated and re-styled a nearby ancient oak framed building, originally as an art and music studio, but when the stained glass window went in we suddenly realised we had inadvertently created a stylish elopement wedding venue. Since 2017 we have been hosting "Exquisite Tiny Weddings", with our romantic escape hideaways, the rural setting, and friendly animals, making the perfect elopement package.

Our inspiration for creating a special outdoor experience was initially sparked, many years ago, by The Whole Earth Catologue, and Schumaker's "Small Is Beautiful", so although we will keep refining the environment and adding lovely things to the Frieda And The Moon experience, we want to keep this tiny hidden location as small and beautifully formed as it is.

Although, that big beech tree down in the woods would be a great place for a treehouse…