Classic Glamping Reviews
Penned on the 21st June 2019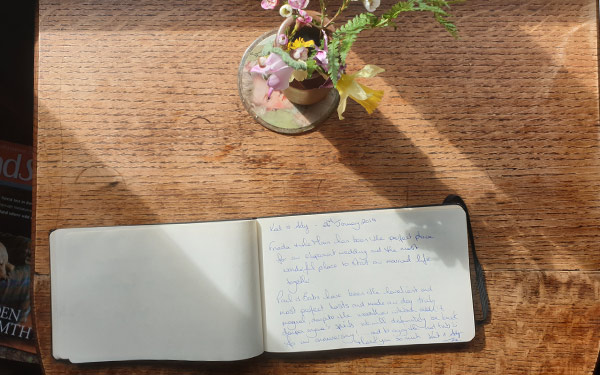 Our glamping isn't a generic, off-the-shelf offering you could find on all the other listing sites. Classic glamping is hand-picked not only for the quality of accommodation or the one-of-a-kind location, but the people behind the scenes; the owners who created a holiday haven to share their magical corner of the world and play their part in helping people make memories.
Many of our places to stay have been lovingly hand built, have a place in the history books or a story to tell. Take Rusty the Tin Tent – the owners had a serendipitous moment where they realised they had to share their special site with others rather than keep such a magical location to themselves. The blood, sweat and tears that went into building Rusty were documented on George Clarke's Amazing Spaces. But it was all worth it to receive out-of-this-world feedback from their happy guests: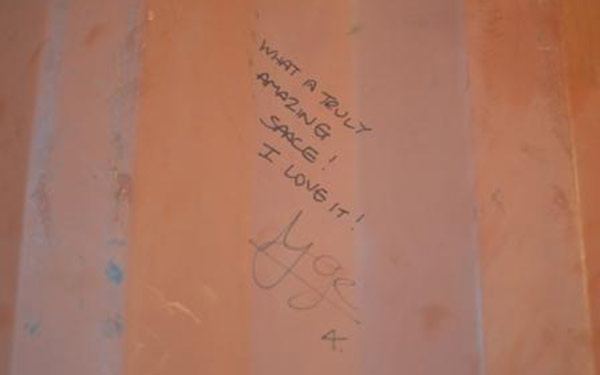 "Our stay at Rusty Tin Tent was heavenly. Our children could ramble about with freedom and we had the added luxury of wonderfully,comfortable beds, soft linen and hot showers after the end of a busy day walking to Porthleven and back.
Our evening spent in the meadows behind our tent, watching the sun go down and toasting marshmallows was magical.
Thank you for a fantastic stay. We will be back!"
The Coopers, May 2018
Part of the holiday excitement is the build up, but once in a while you might just need a last minute getaway, and we do those too. So come on people, treat your other half to an experience; anniversaries, honeymoons, or just because a time-out is needed, you'll get brownie points and the R&R you both didn't realise you needed.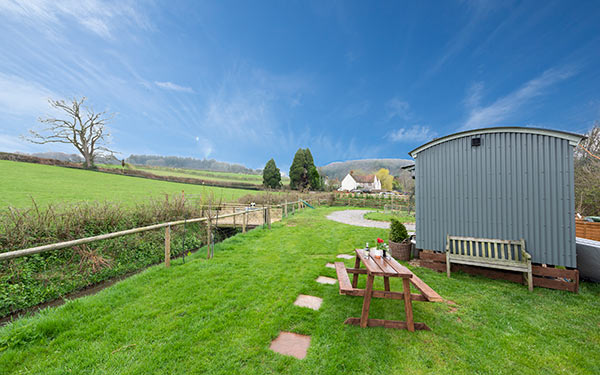 "This was a last minute booking just what I was looking to find for my wife as a surprise peaceful break. Boy did it deliver ! she was over the moon with its charm & peacefulness. I can say it was even better than I had hoped for doing far more than it said on the Tin ! We were so sold on the Shepherd's hut & loved the hot tub evenings … we wont our own .. but you`d be pushed to find a more suitable spot to relax away from everything that stresses you out. Sue was lovely and welcoming making sure we were comfortable but respecting our privacy. We will certainly be going back to Ducks Puddle Simply ideal many thanks to Sue & Terry for making it possible."
Mr Willey, May 2019
At the end of the day, Classic Glamping only choose places for our portfolio, that we'd want to stay in ourselves; what more could you want?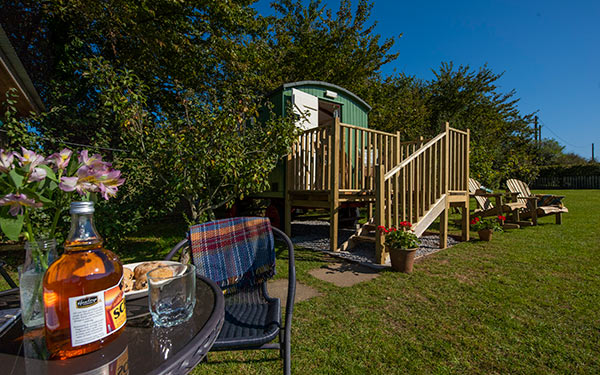 Blackberry Jack's Wagon is a "Beautiful wagon with lovely furnishings, spotlessly clean, cosy and warm in a tranquil setting. The cabin next door provides everything you could want in a kitchen, little seating area and bathroom."
Ms Abbott, June 2019