Oh So Romantic Luxury Glamping for Two
Penned on the 27th June 2019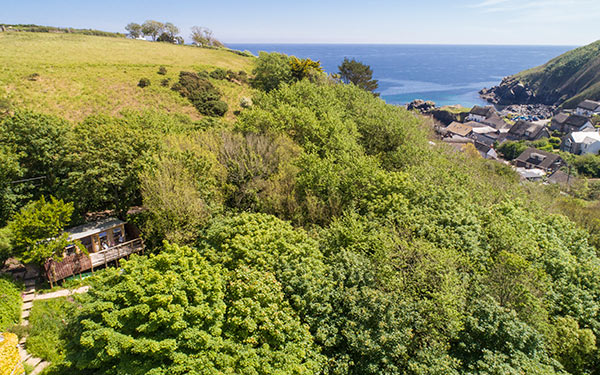 You and me. Let's go. Come on, what's stopping us? A few days hiding away in a corner of the west country; blustery walks along a cliff path, taking muddy hiking boots off at the door of the pub where we stop for sustenance, arguing over the map then making each other hot chocolates when we get back to our oh-so-cosy little place we've chosen to stay. I can see the idea ticking over behind those beautiful eyes. 'But what about…?' I stop you there, smushing my finger against your lips to shush you in a comically romantic fashion. We're going.
Romantic retreats don't have to be covered in rose petals; they just have to be perfectly formed so you can get on with enjoying each other's company. Here's some prime examples of holidays for two:
You and your (fur) baby
It was bad enough when you brought your new Significant Other home to your furry friend; the jealousy, the scratching, the accidentals trip ups. You can't possibly go away together and not bring the most important thing in your life. The dog.
And Shepherd's Rest has the most amazing accoutrement… a purpose-built mini Shepherd's Hut for the dog! If Florence the Fluffball wants some alone time, this cutesy kennel is just next door, but we suspect lap cuddles by the log burner will feature highly on the canine checklist.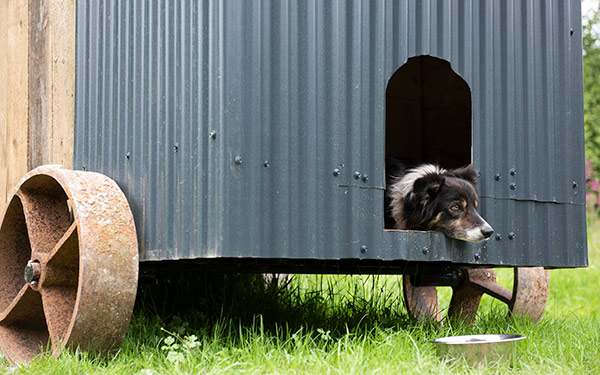 Trees by the sea
One of you wants to wake up to songbirds rather than seagulls and go for sun-dappled walks hand in hand along leafy lanes, the other wants sand between the toes and fresh fish for breakfast. Well argue no longer, for we have the best of both worlds.
Tree Tops Cabin is a cosy cabin at canopy level, looking into the treetops on the side of a little valley a (hefty) stone's throw from the sea. Wake up to birdsong then meander down the lane (hand-in-hand, naturally) to the sea front and slipway of Cadgwith Cove to discover the catch of the day (insert 'no finer catch than you', or 'plenty of fish in the sea' jokes here)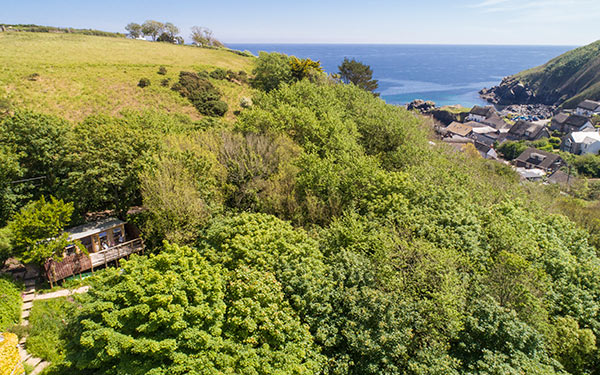 A Stomping Proposal
Lamb's Tale Shepherd's Hut is cutesy by name, fabulous by nature, with one particularly epic feature that's not to be overlooked - it's not-too-far-west. A tranquil spot, awesome views and a hot tub… it's what dreams are made of. Tucked away in solitude with glorious meadows views over Somerset, this is the place to take your lad or lady for a good old stomp across the Quantocks (or whizz on your mountain bike) and take them to the top of a tor for a down-on-one-knee moments. Then it's back to the brand new electronic bubbling hot tub to clink glasses and ponder your future together.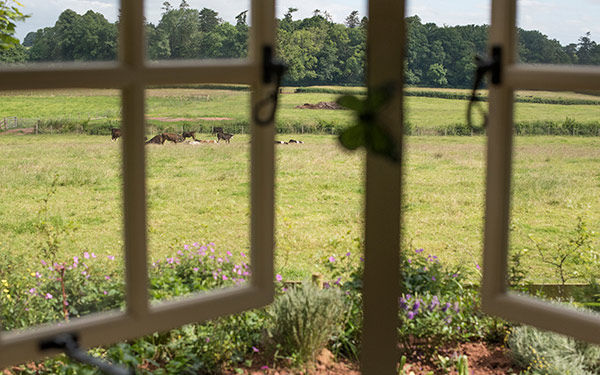 Hitting the hot tub hard
Don't be fooled by the snazzy name. Foxy Loxy is ready for some serious holiday relaxing. Soak in that far reaching view over woodland and farmland and green and pleasant land to the sea glinting along the horizon. Super modern, super comfy, super equipped, this place is, well…super. Spend your days soaking and staring at that endless view, spend your nights soaking and staring at the stars. Spend your holiday soaking up your love for each other – ok that's seriously cheesy, but definitely have a holiday hitting the hot tub – come rain or shine, it's the R&R you're looking for.